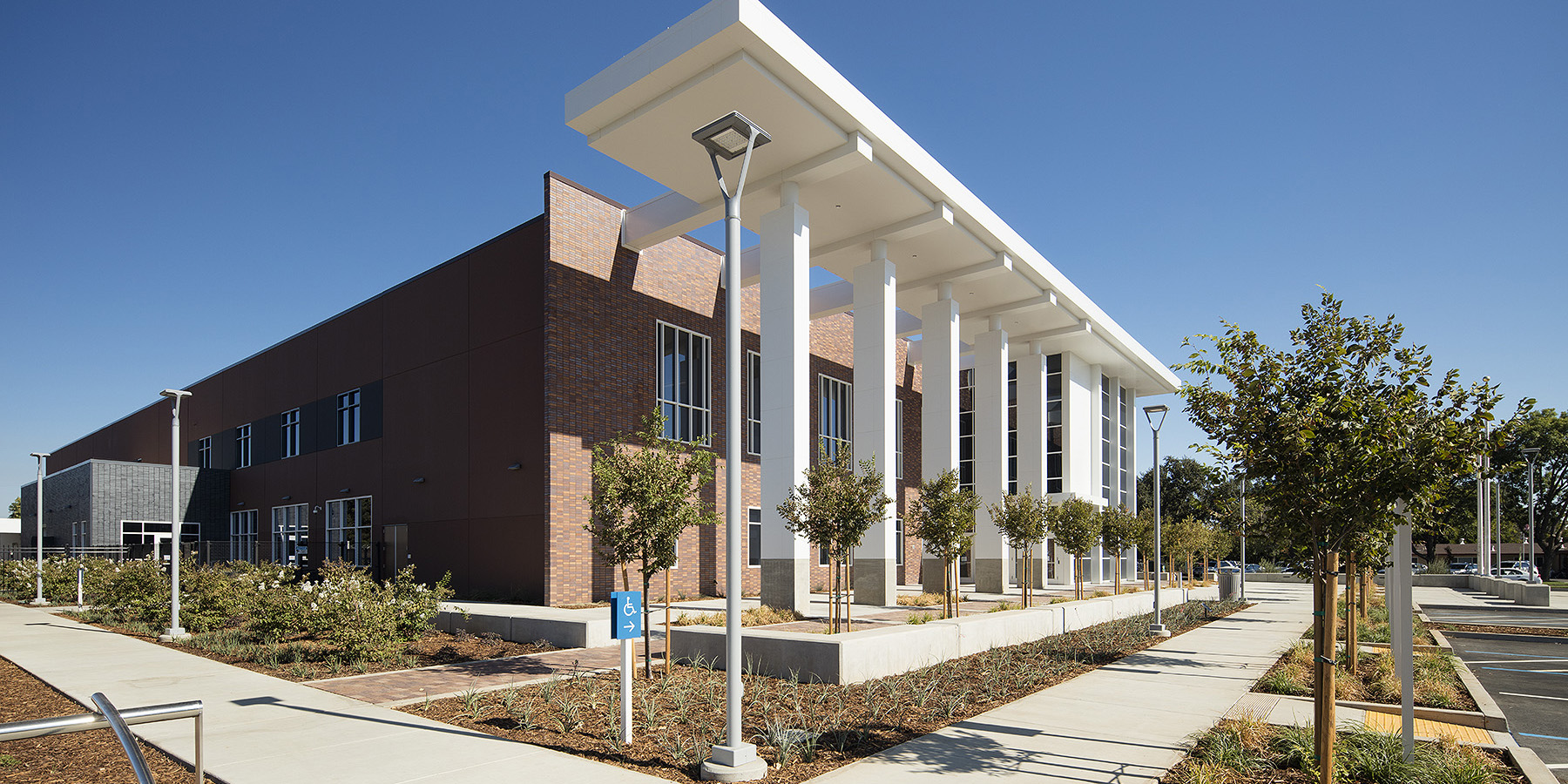 Tehama County Courthouse
Project Details
ROLE
Construction Manager at Risk
CONTRACT AMOUNT
$35 Million
OWNER
Judicial Council of California
LOCATION
Red Bluff, CA
ARCHITECT
LPAS
SIZE
66,000 square feet
COMPLETION
2016
Project Description
The new Tehama County Courthouse is a 62,033sf two-story courthouse building on 2.80 acres to replace the existing 125-year-old historic Red Bluff courthouse.
Tehama County's new courthouse received the highest priority funding because of major security concerns at the old facilities, some of which did not have metal detectors and X-ray machines for security screening. In addition, in-custody detainees sat in the jury boxes for hearings leading up to their trial, within close proximity to prosecutors. The new courthouse features in-custody detainee holding behind bulletproof glass, and secure hallways and elevators separate from the public.
The new building includes five courtrooms, a jury assembly room, administrative offices, public service spaces, and central holding. Jurors-who now use a kiosk to check in-are provided Wi-Fi access in the new assembly room, as well monitors with closed-circuit feeds from inside the courtrooms.
Rudolph and Sletten constructed a full-scale courtroom mockup-which incorporated all major design elements, including ceiling planes and soffits with the use of colored layout string lines-one year in advance of the project breaking ground. This early mock-up-constructed in 1 week-was built to capture user modifications during completion of the construction documents. Through detailed reviews of the mock-up with the Tehama County judges and the project team, critical line-of-sight issues between the clerk's desk and the witness stand were discovered. The mock-up saved the project considerable re-work costs, either during or after installation, on expensive courtroom millwork.
Awards
LEED Silver
"Thanks to the entire Rudolph and Sletten team for completing this project on schedule and under budget, while maintaining a high level of quality. Congratulations for a job well done."
Jon Koster