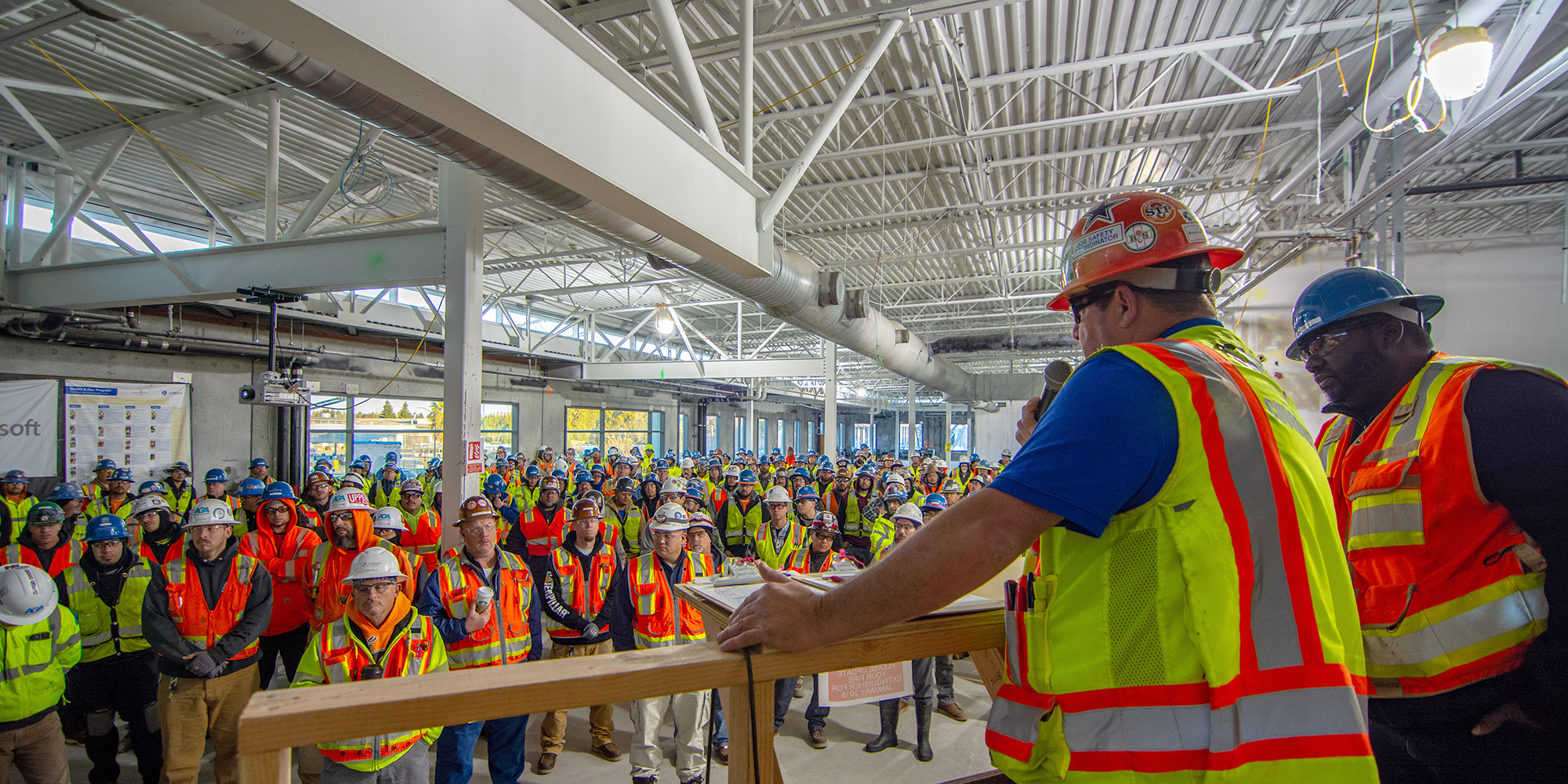 When it comes to safety, we are uncompromising. 
Our culture embodies the idea that all injuries are preventable. We are service-orientated, proactively seeking opportunities to mitigate injury.
Rudolph and Sletten has consistently been in the top tier of construction safety throughout the state since our founding, tangible proof that our safety culture is highly effective.  We do this through a deep dedication to safe practices in every aspect of work, continuous adherence to the latest safety protocols, and by leading with safety on each project.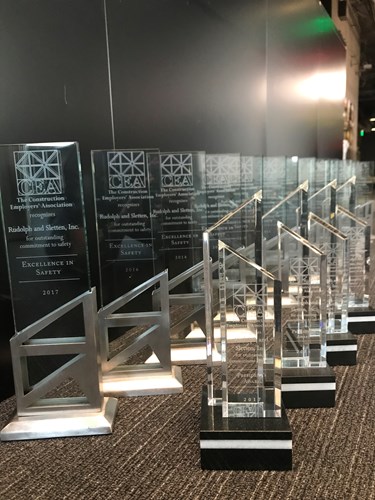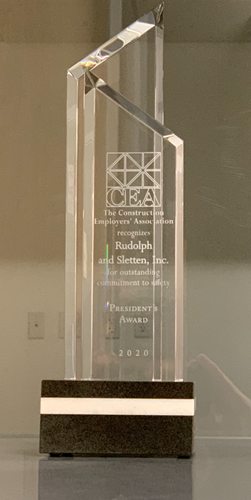 Award-Winning Program
Our commitment to ensuring all workers go home safely has been recognized by the Construction Employers' Association (CEA) since their program inception in 2001. We're proud to have received the Excellence in Safety Award each year and honored to receive the prestigious President's Award for Safety each year since 2014.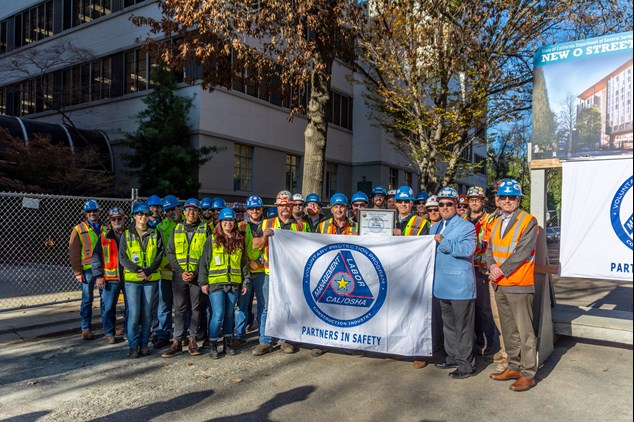 Cal/OSHA Partnership
Since 2013, we've achieved Cal/OSHA VPP-Construction designation for 8 jobsites, the most of any California contractor. Each new certification further strengthens our culture, advances our relationship with Cal/OSHA and promotes teamwork with all jobsite stakeholders. 
About