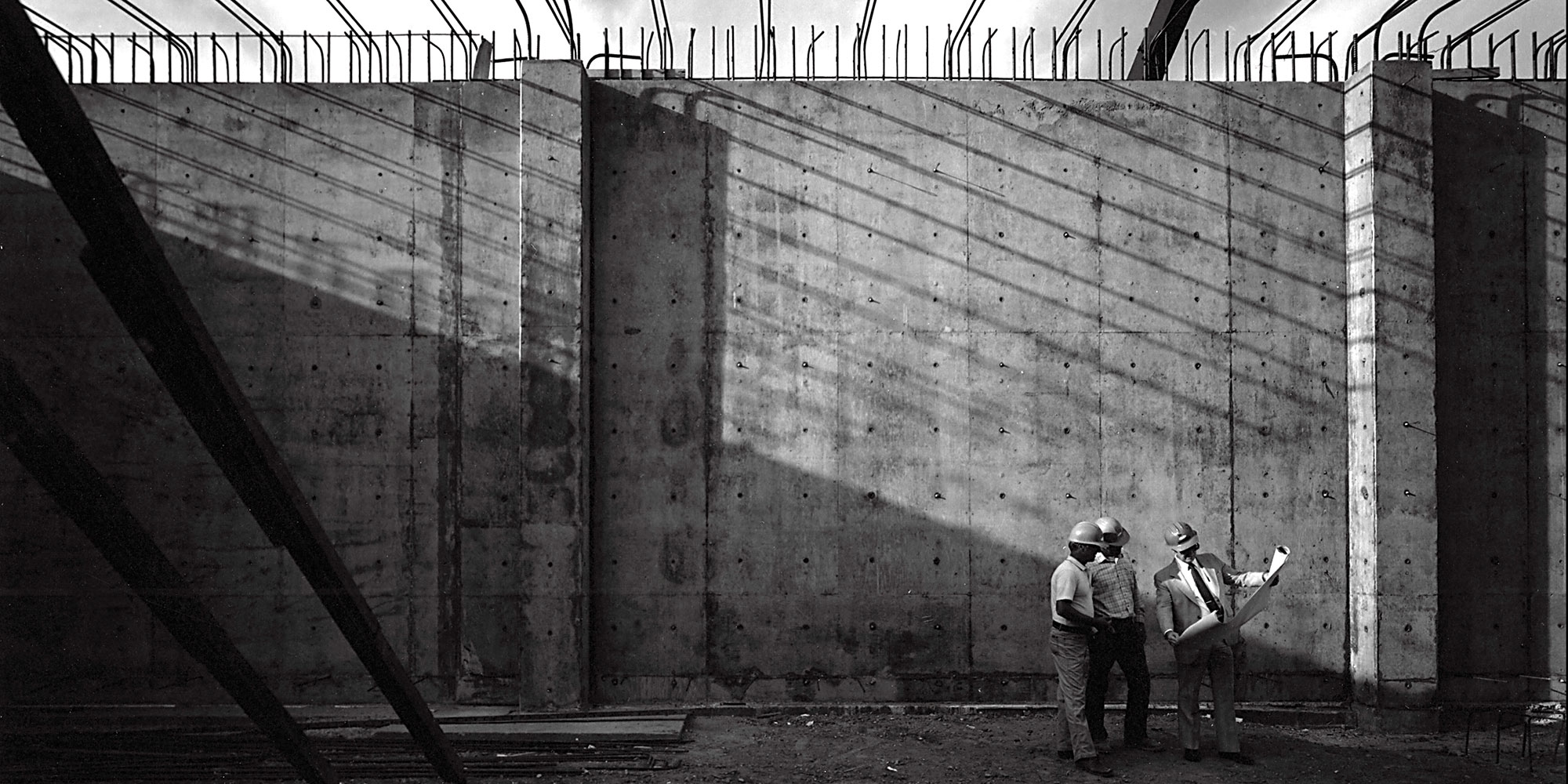 As with any good Silicon Valley start-up, Rudolph and Sletten started in the family garage.
In 1960, Onslow H. "Rudy" Rudolph and Kenneth G. Sletten joined forces to provide client-focused, nimble general contracting services to Silicon Valley's burgeoning high-tech industry.
Over the years, the company grew, and its reputation for excellence grew with it. As a leader of innovative construction delivery, the Rudolph and Sletten name became a guarantee of honest estimates, innovative schedules and an ethical way of doing business.
Rudolph and Sletten has grown from a small business to a vital corporation with offices throughout California. After more than 60 years, the company's culture still clearly reflects the value it places on personal relationships.
About
R&S Notable Clients
2010—2019
Kaiser Permanente
BioMed Realty Trust
Hewlett Packard
Edwards Lifesciences
UCSF
Johnson & Johnson
Google
Washington Hospital
Gilead Sciences
Facebook
Judicial Council of California
Western Digital
2000—2009
Childrens Hospital Los Angeles 
Microsoft Corporation 
Sun Microsystems 
Cardinale Winery 
EarthLink, Inc. 
Jay Paul Company 
Stanford University
University of San Diego
McCuen Properties
El Camino Hospital
UC and CSU campuses
1990—1999
Sun Microsystems 
Jay Paul Company 
Bayer Pharmaceuticals
Genentech
Monterey Bay Aquarium 
Scripps Research Institute
Genencor International 
Stanford University 
Tarbut V' Torah
Chiron Corporation 
Johnson Pharmaceutical
Stanford University 
The Money Store 
1980—1989
Hewlett-Packard
Lockheed 
Xerox Corporation 
Syntex Corporation
Stanford University 
Stonestown Development
Bio-Rad Laboratories 
LucasFilm Ltd. 
Monterey Bay Aquarium 
Rolm Corporation 
Transpacific Development 
1970—1979
National Semiconductor
Cutter Laboratories 
Vallco Park 
Hewlett-Packard Company 
Lockheed 
Children's Hospital at Stanford 
Digital Equipment Corporation 
1960—1969
Fairchild Semiconductor 
Alhouse-Sunnyvale 
Lockheed 
All Saints Episcopal Church
Ferrari, Gray and Assoc.
Memorex Corporation
ALZA Corporation 
Burke Rubber Company