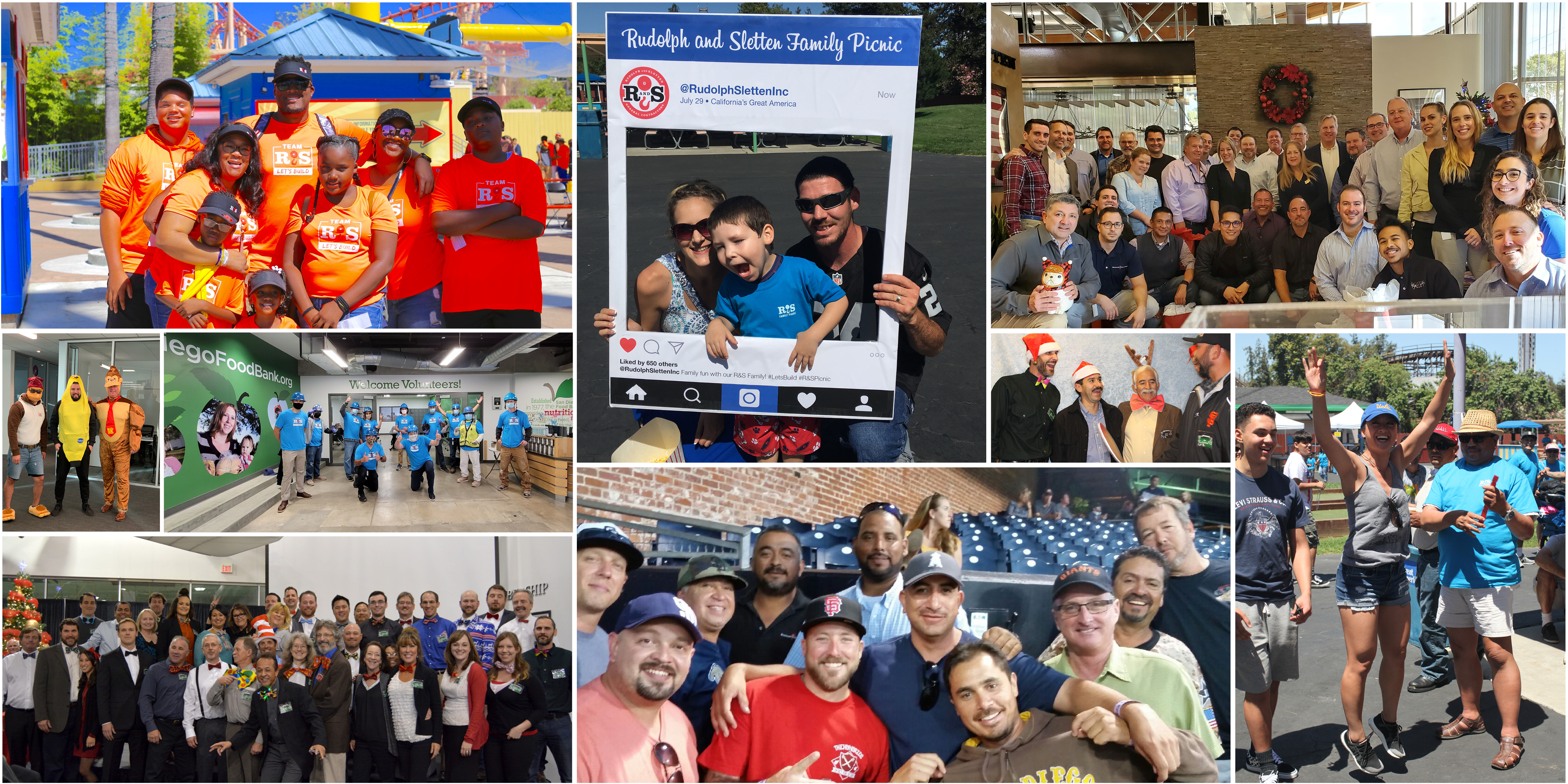 At Rudolph and Sletten, building your career is a top priority.
If you're looking for a challenging environment where you can bring innovative thinking to some of California's most unique and exciting building projects, make Rudolph and Sletten your next career move.
Our team is a diverse group of talented industry veterans and early-career professionals.
Our young professionals have an average tenure of 5 years, higher than most in the industry. Our veteran employees' average tenure is 15 years. We attribute this to our family culture. We even have third-generation family members who work in tandem.
Our culture fosters trust and reliability. We have a weekly "All-Hands" meeting to inform everyone from in-house to the field about the latest best practices across departments. 
We also offer continual training for certification programs to advance your career. Not only are we providing innovative, sustainable education, but you gain access to a family of resourceful team members who together build traditions over time.
Careers

 Follow us for the latest updates
 Click to learn more about how we are combating fraudulent job offers: