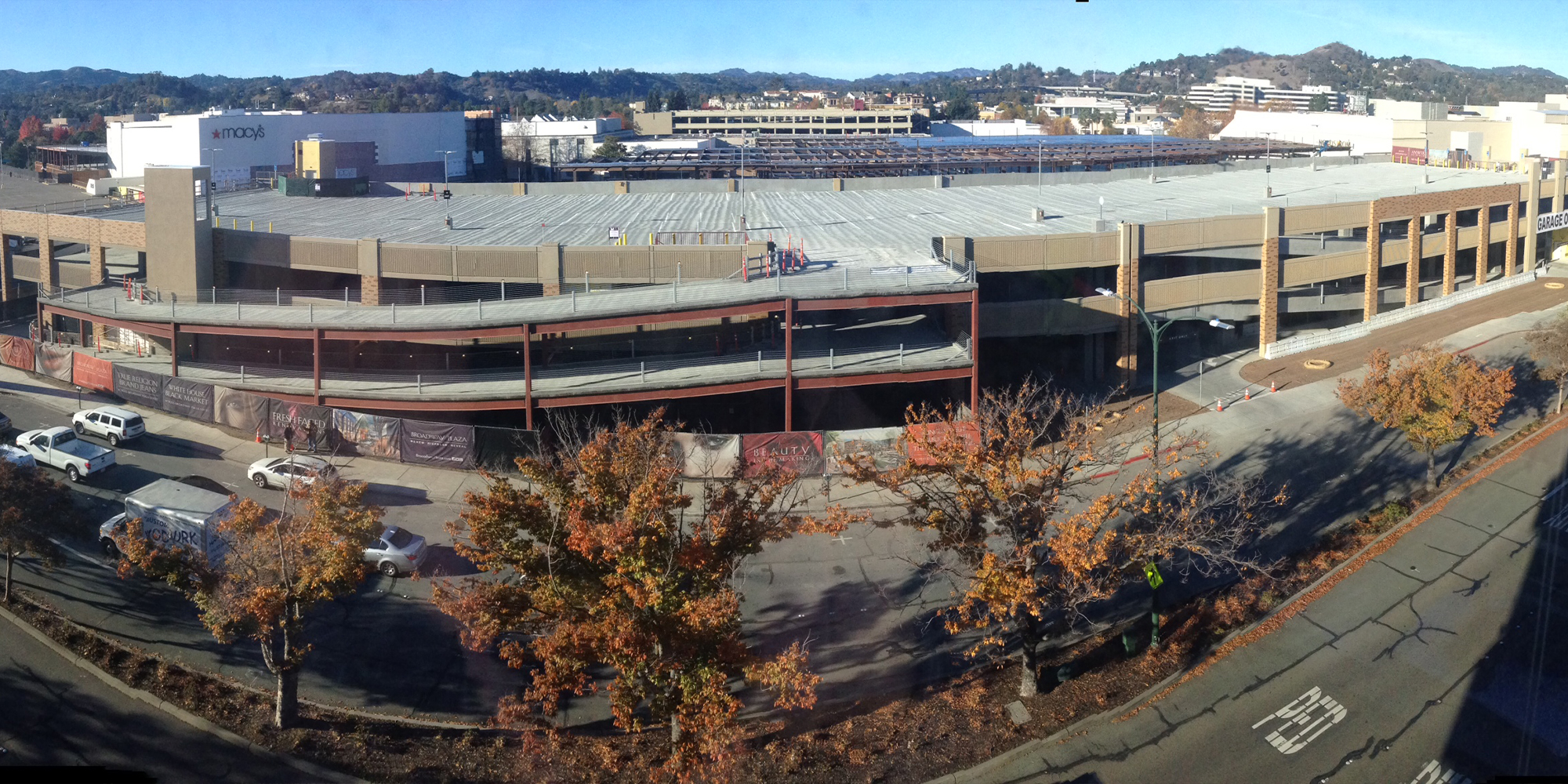 Broadway Plaza Retail Development
Project Details
ROLE
General Contractor
CONTRACT AMOUNT
$198 Million
OWNER
The Macerich Company
LOCATION
Walnut Creek, CA
ARCHITECT
Field Paoli
SIZE
300,000 square feet
COMPLETION
2017
Project Description
The popular outdoor shopping district is undergoing a large renovation project, adding many new flagship stores, restaurants and improving outdoor spaces to enhance the shopping experience.
The 62-year-old shopping center's renovation will include the addition of new retail, expanded parking, enhanced pedestrian spaces, and better traffic access. 
The development project includes 300,000-square-feet of new and renovated buildings, site work, a vehicular bridge and parking garages performed in phases.
Uninterrupted operations of the existing plaza will be maintained; stores will remain open, parking will be available, and Broadway Plaza Street will remain open.
The first phase includes the renovation of half of the parking garage on South Broadway behind Broadway Plaza's Nordstrom. A second phase would renovate the second half of the garage next to Macy's. Together, that work would add 700 parking spaces to the existing 2,400.
Also included is the demolition of 80,000sf of retail space on the east side of the outdoor mall. That space will be rebuilt, with the addition of up to 300,000sf of commercial space will be added to the area, bringing the total floor area of the shopping center to about 1.1 million square feet.