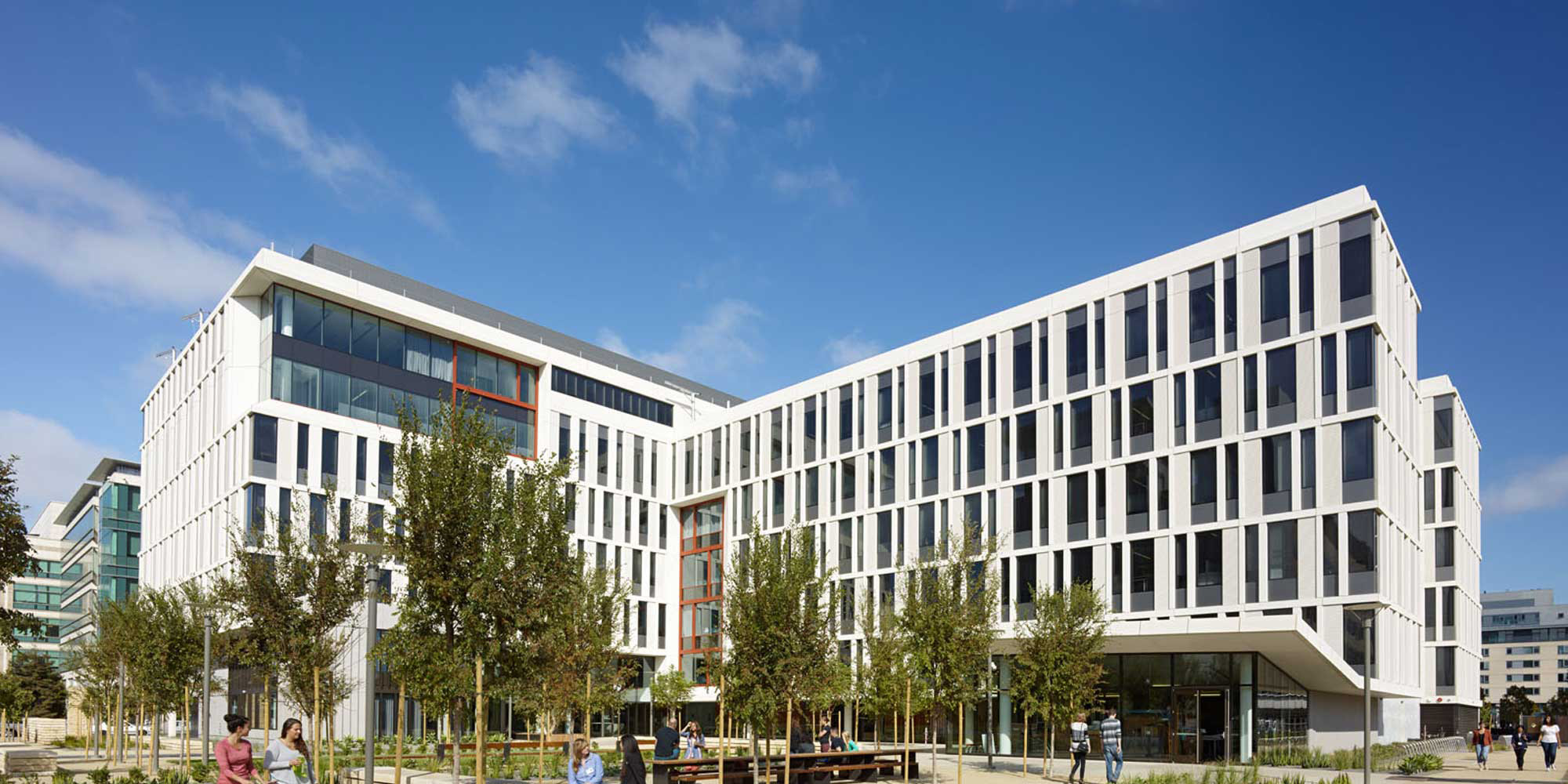 UCSF, Bakar Precision Cancer Medicine Building
UCSF
Project Details
ROLE
Design/Build
CONTRACT AMOUNT
$173 Million
OWNER
University of California, San Francisco Medical Center
LOCATION
San Francisco, CA
ARCHITECT
Stantec Architecture
SIZE
180000
COMPLETION
2020
Project Description
The Bakar Precision Cancer Medicine Building (PCMB) at UCSF Mission Bay will unify outstanding researchers and clinicians to deliver novel, personalized treatments to cancer patients.
The goal, purpose, mission, and vision for this project is to cure cancer.  With this firmly in mind, and inspired by the principles of Precision, Transparency, Integration, and Activation, the project team planned, designed, and delivered a new 170,000 sf, six-story specialty cancer center on UCSF's Mission Bay campus. 
Designed to spur collaboration and integrate research and care, the team successfully integrated PCMB with the existing medical office building, while ensuring each has a unique identity. Connected at each level, floors three to five of the buildings are fully integrated floors for women's services, infusion, and clinic space.
The integration began with the project team, who embarked on a progressive design-build delivery designed to spur innovation, creativity, and collaboration. The team used a variety of technologies to most efficiently collaborate and communicate among stakeholders, including VR walkthroughs and visualizations.
The PCMB consolidates UCSF's solid tumor practices to a single location on the Mission Bay Campus. In addition to clinic space for most cancers, PCMB has 47 infusion bays, 120 exam rooms, radiology, pathology, radiation oncology, blood draw, a patient resource center, and support services. There are 19 imaging modalities dedicated to cancer diagnosis, staring, and treatment. Bringing these practices together at Mission Bay, already a robust site for cancer research, further integrates research and clinical care, encouraging collaboration between researchers and medical teams. 
The project achieved LEED Gold certification.