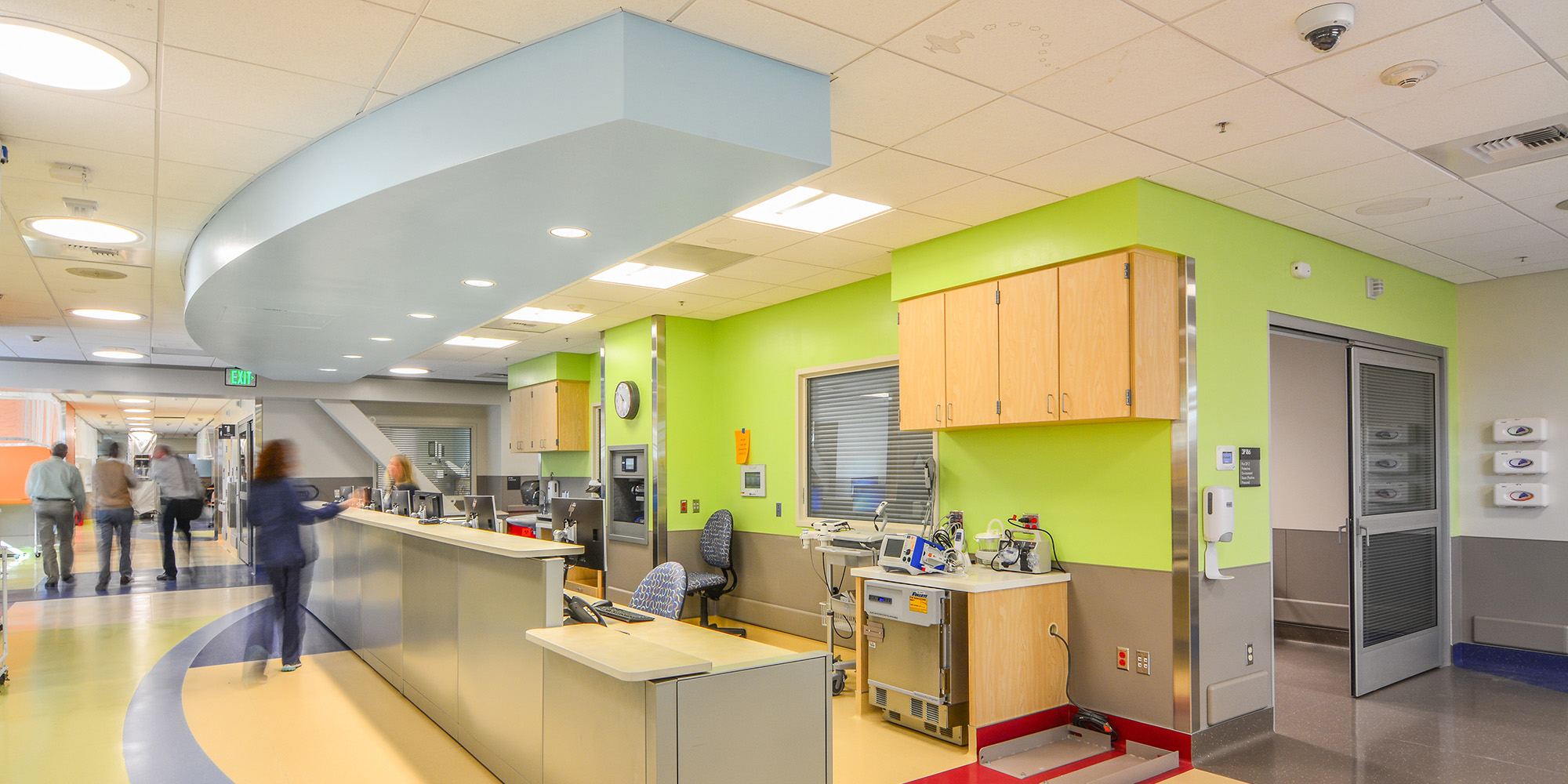 Children's Surgery Center
UC Davis Health
Project Details
ROLE
Construction Manager
CONTRACT AMOUNT
$14 Million
OWNER
UC Davis Health
LOCATION
Sacramento, CA
ARCHITECT
HGA Architects and Engineers
SIZE
18,000 square feet
COMPLETION
2018
Project Description
UC Davis Children's Hospital has gained major recognition becoming the first hospital on the West Coast and the fourth in the nation to earn verification as a Level I surgery center.
The Hospital has a new state-of-the-art facility, a two story, 33,000-square-foot space vastly larger than what they had. The new space has 6 operating rooms and a 24/7 center for pediatric surgery.
Rudolph and Sletten's scope of work on the new surgery center included the 2nd-floor seismic compliance work including the build-out of a new waiting room, administration support offices, staff breakroom and other support services areas.
The 3rd-floor build-out includes six operating rooms, one special procedure room, 24 pre-op and recovery bays, and support spaces. The work also added a new air handling unit to the existing fourth-floor penthouse to support the new surgical spaces.
All construction activities occurred in the occupied hospital with careful coordination to minimize disruption to daily operations.
""UC Davis Children's Hospital is dedicated to providing world-class care for its pediatric patients, and we are honored to receive this re-verification. This recognition reflects our team's leadership in its field and our commitment to safety and quality of care in every surgical procedure.""
Diana Farmer, chair and Pearl Stamps Stewart Professor of the Department of Surgery and surgeon-in-chief at UC Davis Children's Hospital