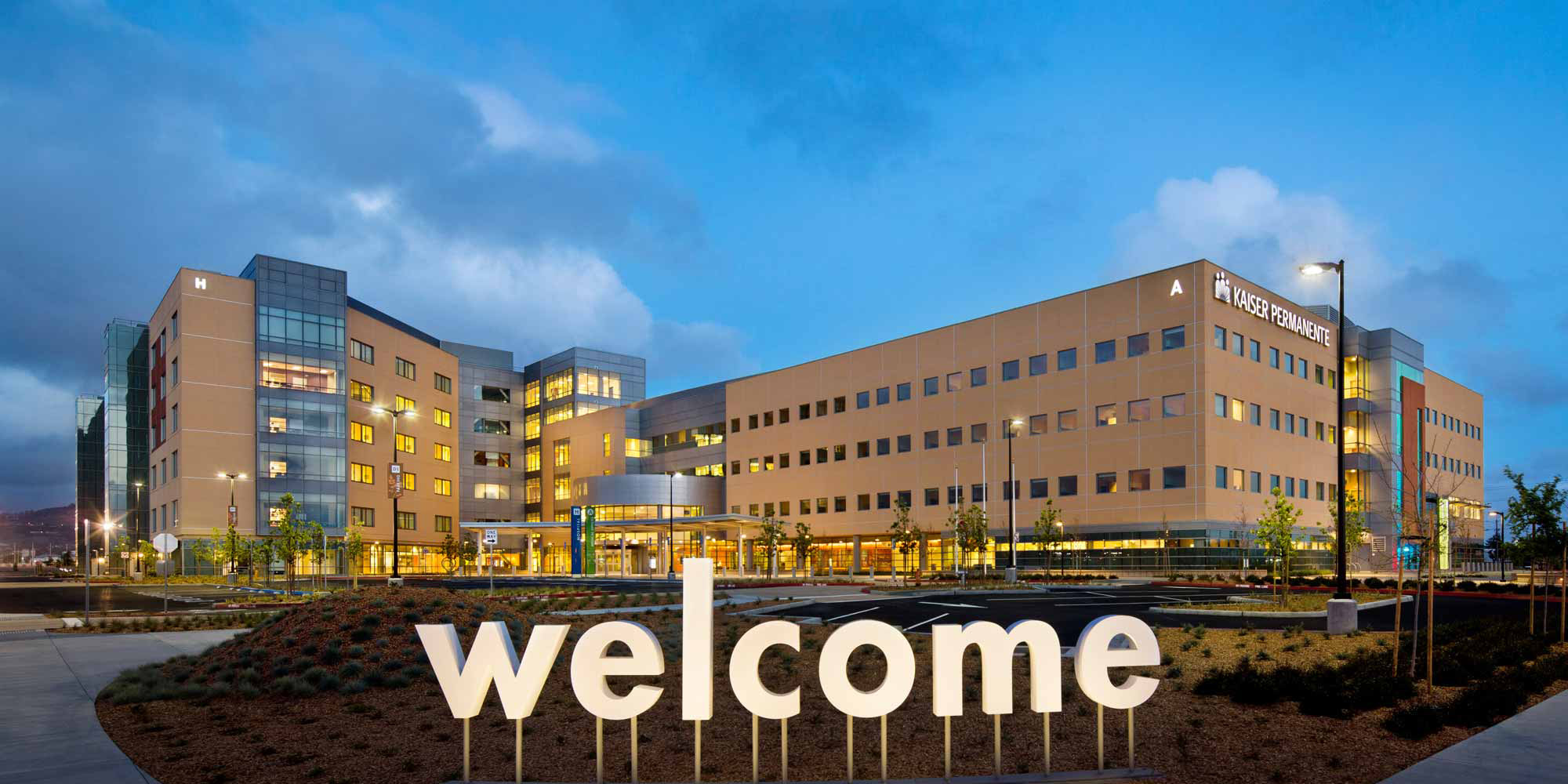 San Leandro Medical Center
Kaiser Permanente
Project Details
ROLE
CM/GC
CONTRACT AMOUNT
$550 Million
OWNER
Kaiser Permanente
LOCATION
San Leandro, CA
ARCHITECT
Ellerbe Becket, Inc., an AECOM Company
SIZE
740,000 square feet
COMPLETION
2014
Project Description
The new facility replaces Kaiser Permanente's Hayward Medical Center and includes a 263-bed, 434,000-square-foot hospital; a 275,000-square-foot hospital support building; a 30,300-square-foot central utility plant to support the entire campus and 1,516,000 square feet of site improvements.
This "second generation" template hospital, which reflects Kaiser Permanente's program to establish standardized, yet customizable, state-of-the-art models for design and construction of its hospitals, includes the latest technology for patient care and support.
The new acute-care medical center includes inpatient nursing functions, medical imaging/radiology, clinical labs and a blood bank, 10 operating rooms and recovery spaces, pharmacies, an emergency department, cafeteria and other building support departments. A 30,000-square-foot central utility plant contains all of the necessary major mechanical and electrical equipment necessary to support the medical center. The campus also provides surface parking for up to 2,100 vehicles.
A number of "green" building features were implemented throughout the Medical Center based on the standards of the Green Guide for Healthcare.
Over 97% of the materials were recycled on the project, including wood pulp, structural steel, reinforcing steel, concrete and asphalt paving. All of the concrete and asphalt paving materials were crushed and stockpiled for re-use on site as fill and base rock material.
Awards
2015 CMAA Awards – New Construction >$25M, Honorable Mention
Constructech – Vision Award for Teamwork
""Congratulations to the team! What a wonderful accomplishment. Your dedication to the project is evident in achieving this incredible milestone. I am so proud of each of you, the work you have accomplished and professionalism you brough to the table, day in and day out, for many years. Take a moment to reflect on what a truly outstanding achievement this is. An then remember that you did it 4 months early! Outstanding!""
Hollis Harris
Vice President, Northern California Capital Projects
Kaiser Permanente