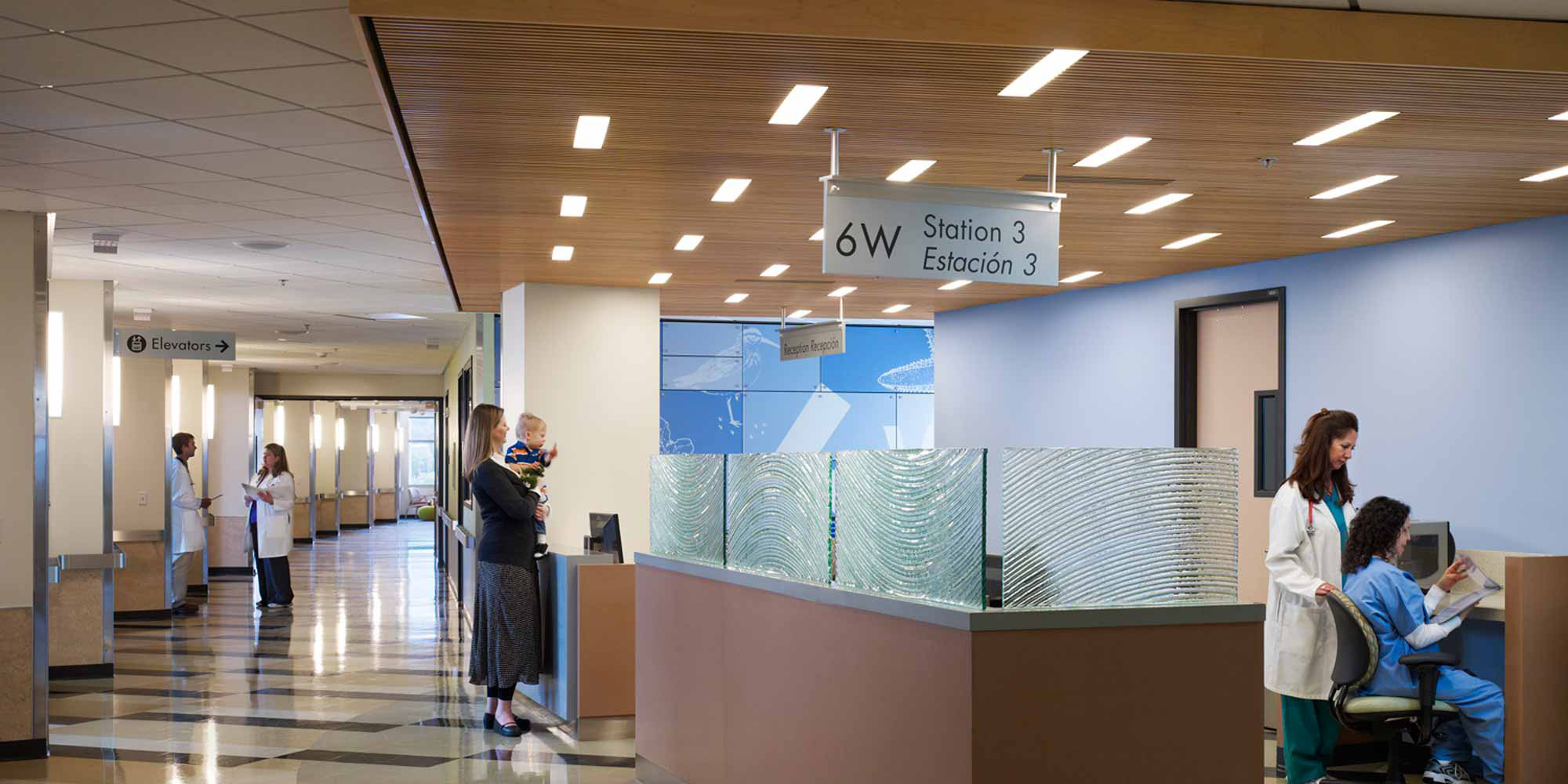 Marion and John E. Anderson Pavilion
Childrens Hospital Los Angeles
Project Details
ROLE
CM/GC
CONTRACT AMOUNT
$454 Million
OWNER
Childrens Hospital Los Angeles
LOCATION
Los Angeles, CA
ARCHITECT
Zimmer Gunsul Frasca Partnership
SIZE
480,000 square feet
COMPLETION
2011
Project Description
At approximately 480,000sf, the new seven-story, 317-bed hospital building at Children's Hospital Los Angeles includes an emergency department and trauma center with 30 private exam rooms; leading-edge imaging facilities; a 48-bed acute care hematology/oncology unit and a 14-bed bone marrow transplant unit; a 24-bed cardiothoracic intensive care unit and a 21-bed acute heart care unit; a 24-bed pediatric intensive care unit; and a 58-bed newborn and infant critical care unit. There are also 128 additional medical and surgical acute care beds.
To achieve a facility that more fully integrates parents into their child's care, the new building features spacious private rooms, designed with three distinct areas: a clinical area that houses sophisticated medical equipment; a family area that includes space for parents to stay overnight; and a patient area that features lighting and designs to help make children feel at home.
Children can visit Chase Place playrooms for therapeutic play. Teenagers have a lounge that includes a media center and a kitchenette, as well as space for computer games, arts and crafts, and more. Dining facilities on the ground floor open onto spacious gardens. The hospital building also features a convenience store open 24-hours-a-day. A state-of-the-art Family Resource Center provides information for parents about their child's health care needs so that they can participate more fully in caregiving. The project also included a 3-level, 201-stall parking structure, an emergency generator building and a central (chiller) plant expansion.
The completion of this new Hospital Tower represents the fourth major new construction project that Rudolph and Sletten has built at this campus over the previous decade. Past projects include the Marion and John E. Anderson Surgery Center, the Saban Research Institute and a major underground parking expansion.