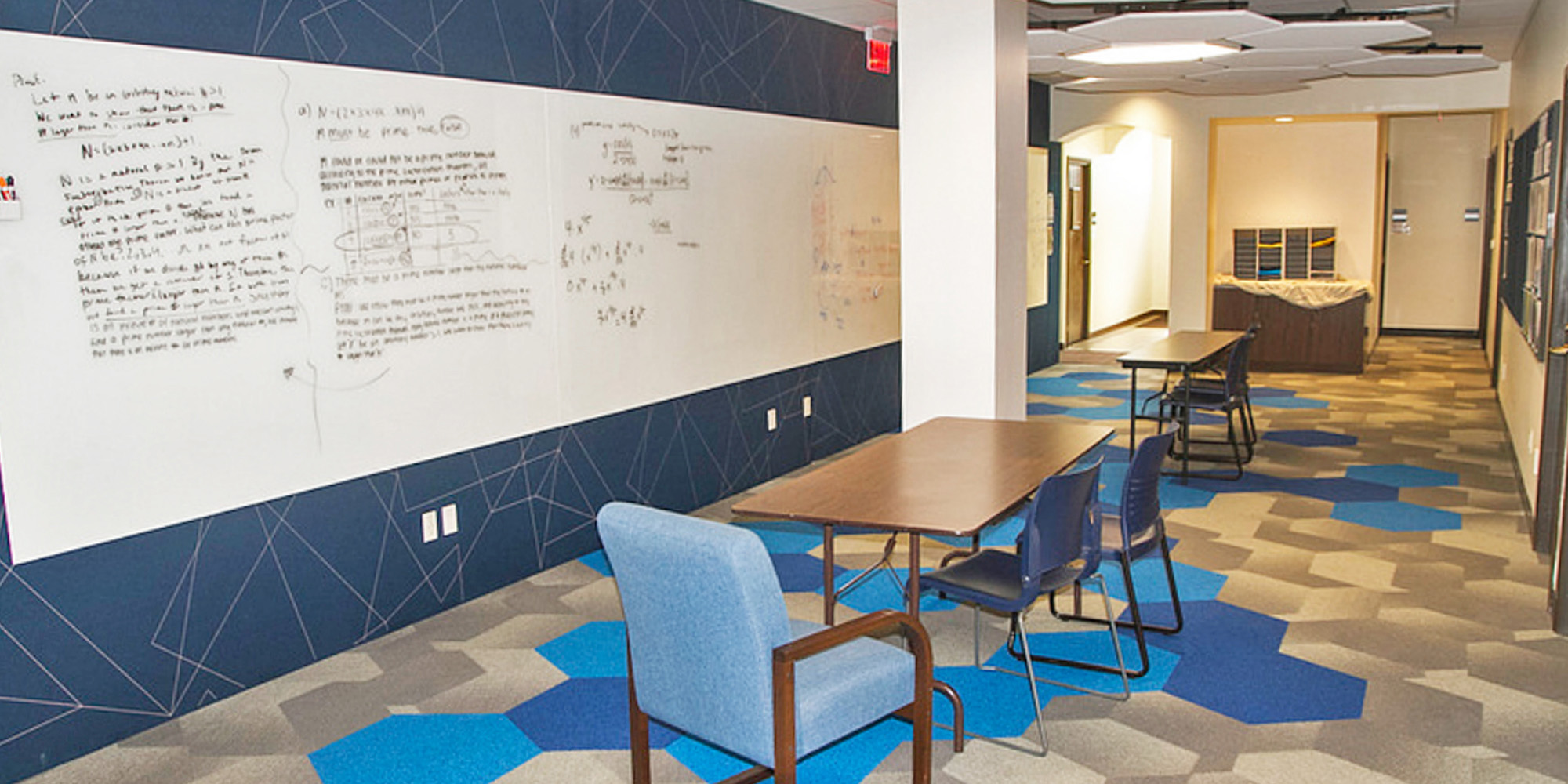 Serra Hall Summer 2018 Projects
University of San Diego
Project Details
ROLE
CM at Risk
CONTRACT AMOUNT
$2.8 Million
OWNER
University of San Diego
LOCATION
San Diego, CA
ARCHITECT
DGA
SIZE
10,000 square feet
COMPLETION
2018
Project Description
The Serra Hall project included simultaneous completion of work on four separate tenant improvement projects in areas of the existing Serra Hall building located in the center of the 180-acre University of San Diego (USD) campus.
The overall improvements encompassed approximately 10,000 sf. Complete interior renovation and space allocation improvements were made, as well as exterior window and roof replacement at the south end of Serra Hall was needed to modernize the facility and ensure safety.  These improvements all had to comply with the 16th century Spanish Renaissance architectural style of the campus, modeled after the University of Alcalá de Henares near Madrid.
Serra Hall houses anthropology, sociology, psychological sciences, math and computer sciences and offices for graduate and undergraduate admissions, three computer labs, and a recent addition-- the David W. May American Indian Gallery. It is also home to The International Center which provides service to international students at USD. 
Implementing a construction manager at-risk (CM-R) model with an Integrated Project Delivery (IPD) approach contract helped manage the fast-track project. This creative approach customized delivery and created a collaborative partnership in which all project members could work together in a team environment to achieve common goals and maximize project results. Utilizing IPD on this complex project helped harness the different specialties of key project stakeholders, increased value to the owner and optimized efficiency from preconstruction through project close-out.
The team prepared for renovation surprises. In most renovation projects, especially ones of this age, there are various unanticipated conditions, and the Serra Hall project was no different. When the team faced two unforeseen building challenges, all parties rose to meet the challenges ensuring quality and aesthetics without compromising the schedule.
All work was required to be completed within the scheduled 65-work days during the summer to assure it would be completed prior to the return of students after the summer break. The project was successfully completed on time and with cost savings to the owner.
""On behalf of the University of San Diego, we would like to thank you for the exceptional Construction Management efforts and results of Rudolph and Sletten's work on our Sierra Hall Projects, completed during the summer of 2018. Your dedication to quality, safety and the project budget and schedule were equally important in finishing this project during the summer months to allow our students to return to the new facilities in the fall.""
Zack Knipe
Director of Planning, Design and Construction
University of San Diego