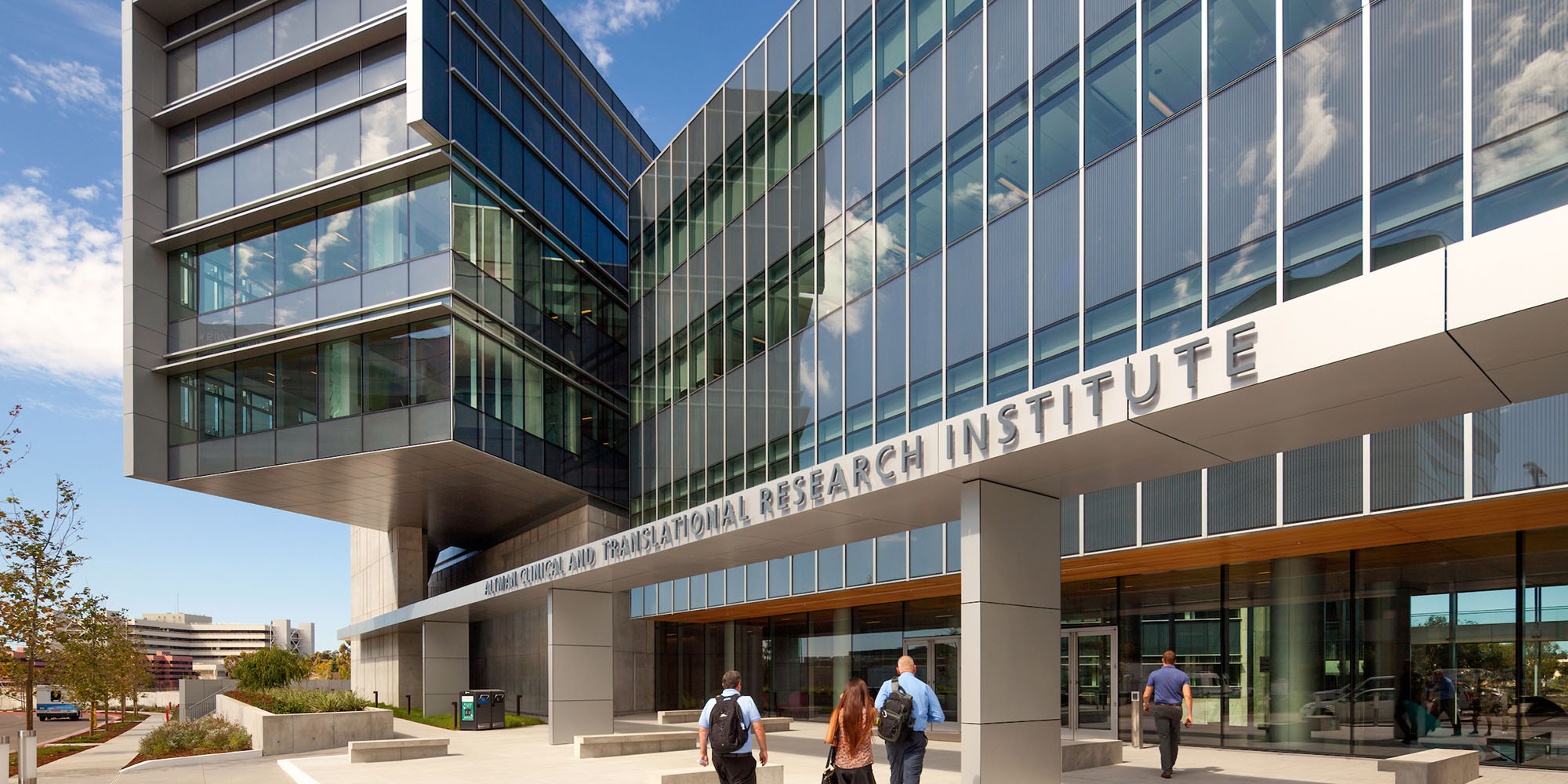 Altman Clinical and Translational Research Institute
University of California, San Diego
Project Details
ROLE
Construction Manager at Risk
CONTRACT AMOUNT
$184 Million
OWNER
University of California, San Diego
LOCATION
La Jolla, CA
ARCHITECT
Zimmer Gunsul Frasca Architects LLP
SIZE
365,000 Square Feet
COMPLETION
2016
Project Description
The Altman CTRI building is a 365,000 square foot, seven-story translational research facility with three stories partially below grade, including a below-grade loading dock, located on the UC San Diego East Campus.
The building includes wet and dry research labs, laboratory support space, clinical area, offices, an auditorium (120 seats) and a café.
The project achieved LEED Gold NC certification and net zero energy strategies.
Awards
LEED Gold
"I am grateful for all the men and women who are working hard to create this incredible building."
Michael Downs