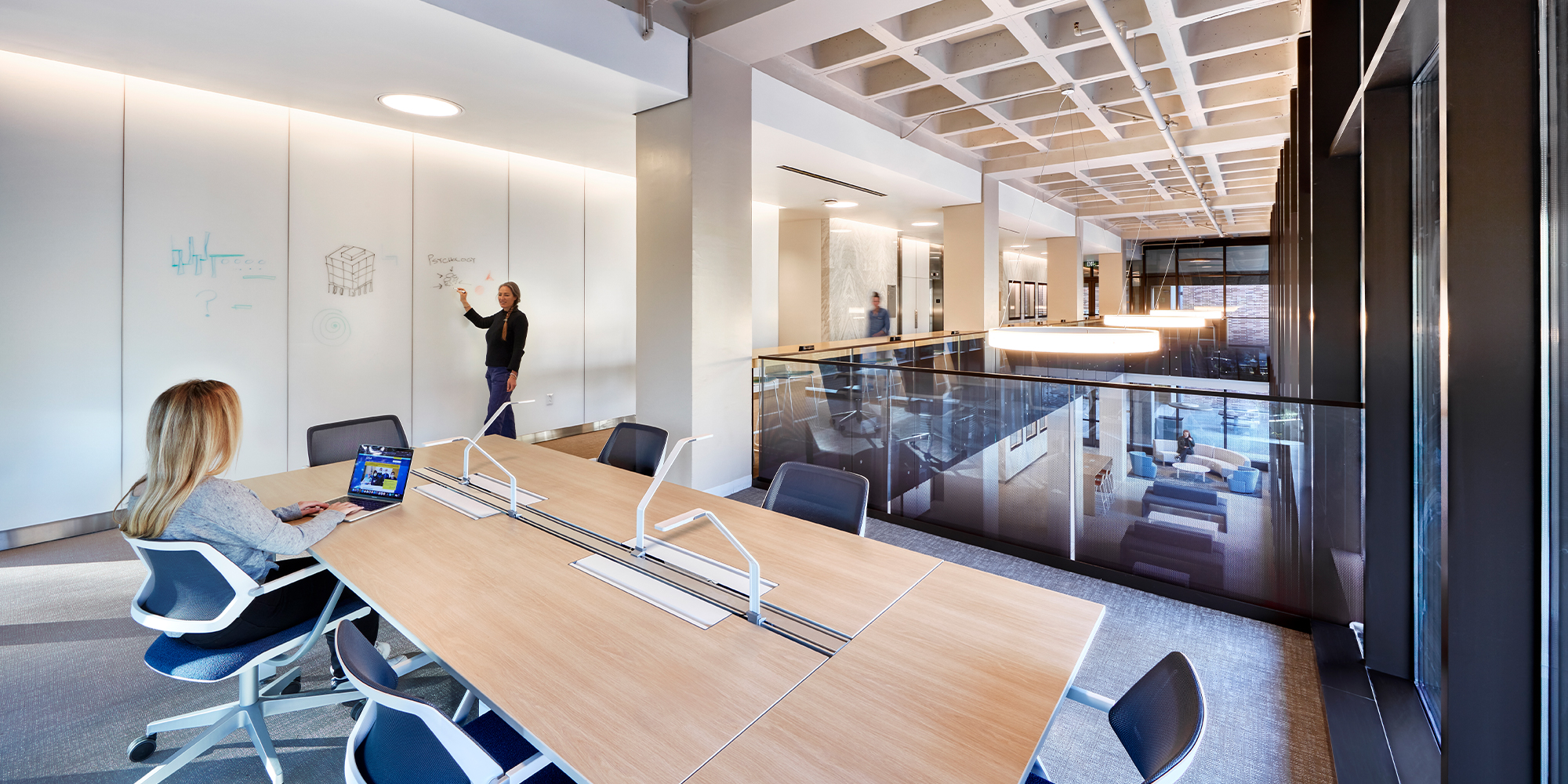 Pritzker Hall Seismic Renovation
UCLA
Project Details
ROLE
General Contractor
CONTRACT AMOUNT
$41 Million
OWNER
University of California, Los Angeles
LOCATION
Los Angeles, CA
SIZE
123,700 square feet
COMPLETION
2021
Project Description
Pritzker Hall, UCLA's Psychology building, is an eight-story building (plus penthouse) with three stories below grade. The project provided seismic corrections on floors 1 through 6 and program improvements on floors 1 through 8.
The seismic upgrade includes FRP wrap for beam and column strengthening, the addition of viscous dampers tied into the existing structure, and concrete strengthening. Upon completion of the work, the seismic rating shall be upgraded to Level III. Mandatory code upgrades triggered by the structural work shall involve disabled access upgrades and fire/life safety improvements.
Program improvements to select areas on floors 1 through 8 (not directly impacted by the seismic scope) included reconfiguration of walls to improve space utilization and functionality; modifications to building systems; replacement of ceilings, lighting and finishes; and construction of accessible occupancy restrooms and accessibility upgrades.
Space types located on the above-grade levels include dry research laboratories, faculty and staff offices, graduate student offices, classrooms, meeting rooms and scholarly activity space.
The construction work was sequenced in (2) phases to allow ranges of floors to be occupied during construction. 
Awards
Historic Preservation - Award of Excellence - Structural Engineers Association of California
Merit Award in Public/Institutional Design - Westside Urban Forum
LEED Platinum Certified Interiors - USGBC