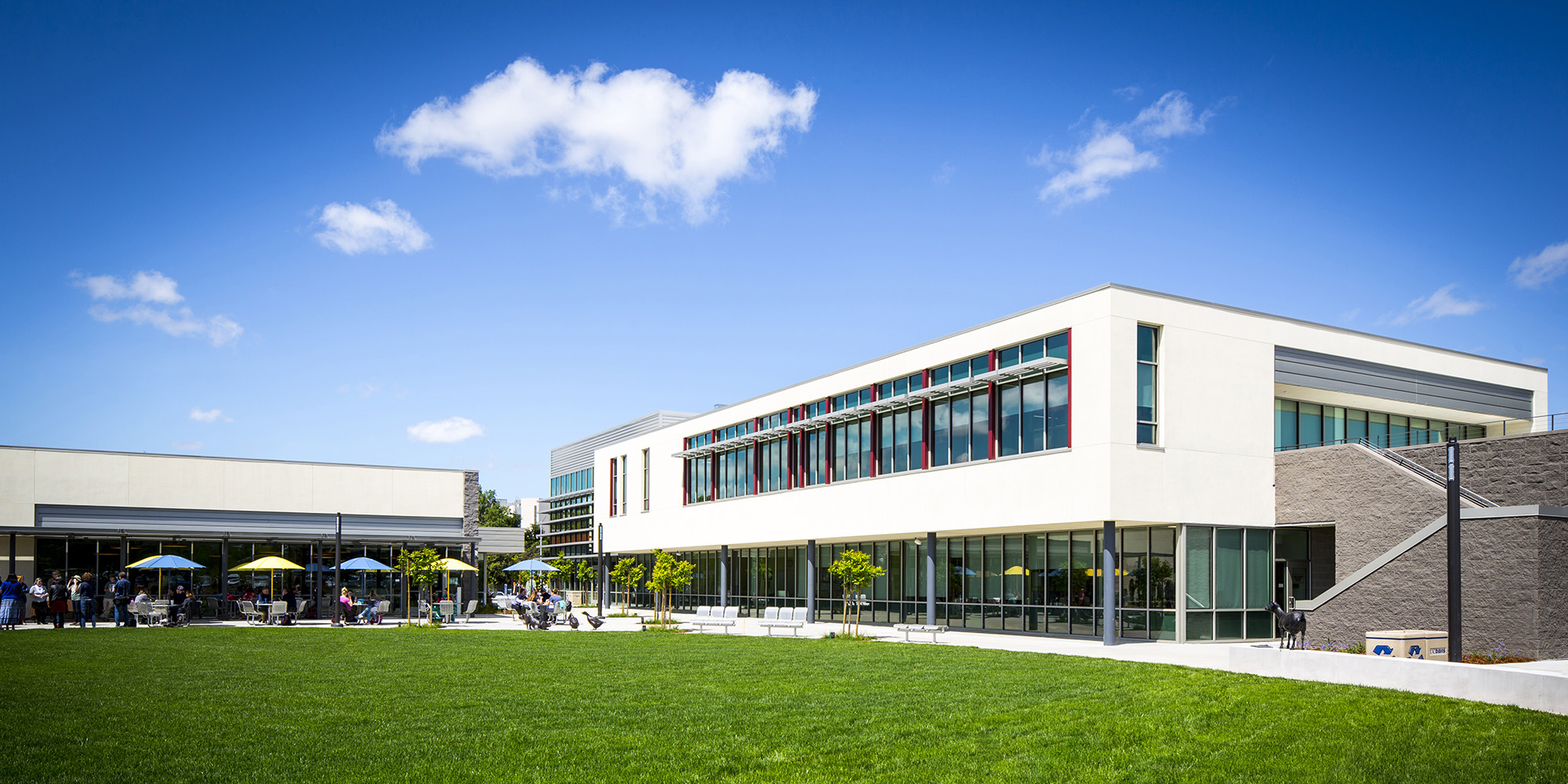 Veterinary Medicine Student Services and Administration Center
UC Davis
Project Details
ROLE
CM at Risk
CONTRACT AMOUNT
$20 Million
OWNER
University of California, Davis
LOCATION
Davis, CA
ARCHITECT
WRNS Studio
SIZE
30,700 square feet
COMPLETION
2017
Project Description
Veterinary Medicine Student Services and Administration Center (VMSSAC) project will connect the Arboretum and the Health Sciences campus. The design provides a unique setting for faculty and students to interact, work, socialize and relax in a setting defined by the beauty of the Arboretum.
The VMSSAC is comprised of two related but distinct structures, a two story bar of administrative space along Garrod Drive and a one story dining pavilion on Vet Med Drive. Together these two building masses frame a passageway between the Vet Med Campus Center and the Arboretum. Composed of a series of outdoor rooms, this passageway provides direct circulation and access to the Arboretum and events lawn even when the buildings are closed. The two story configuration leaves maximum site area to accommodate the events lawn, which was one of the primary goals of the campus.
The office program of the VMSSAC divides roughly between high-traffic service units downstairs (Academic Programs, Student Services, Research and Graduate Education, Tech Support) and lower-traffic administrative units upstairs (Personnel, Development, Executive). The dining building is broken up into three prominent masses: the highly visible Coffee/Market component fronting onto the main entry plaza, the entry lounge and servery along the arboretum passageway, and the main dining room opening to a covered terrace that overlooks the events lawn. The dining room is a simple rectangular space allowing for efficient and flexible seating.
The goal for this new building will be to meet a LEED Gold rating that uses the UC Equivalent LEED C1 Green Building Baseline as a foundational strategy. It is also anticipated that the project will enroll in the PG&E Savings by Design program in order to capture Owner and design team incentives for pursuing sustainable strategies and soliciting valuable PG&E peer review input. Input shall also be provided by PG&E's Food Service Technology Center.