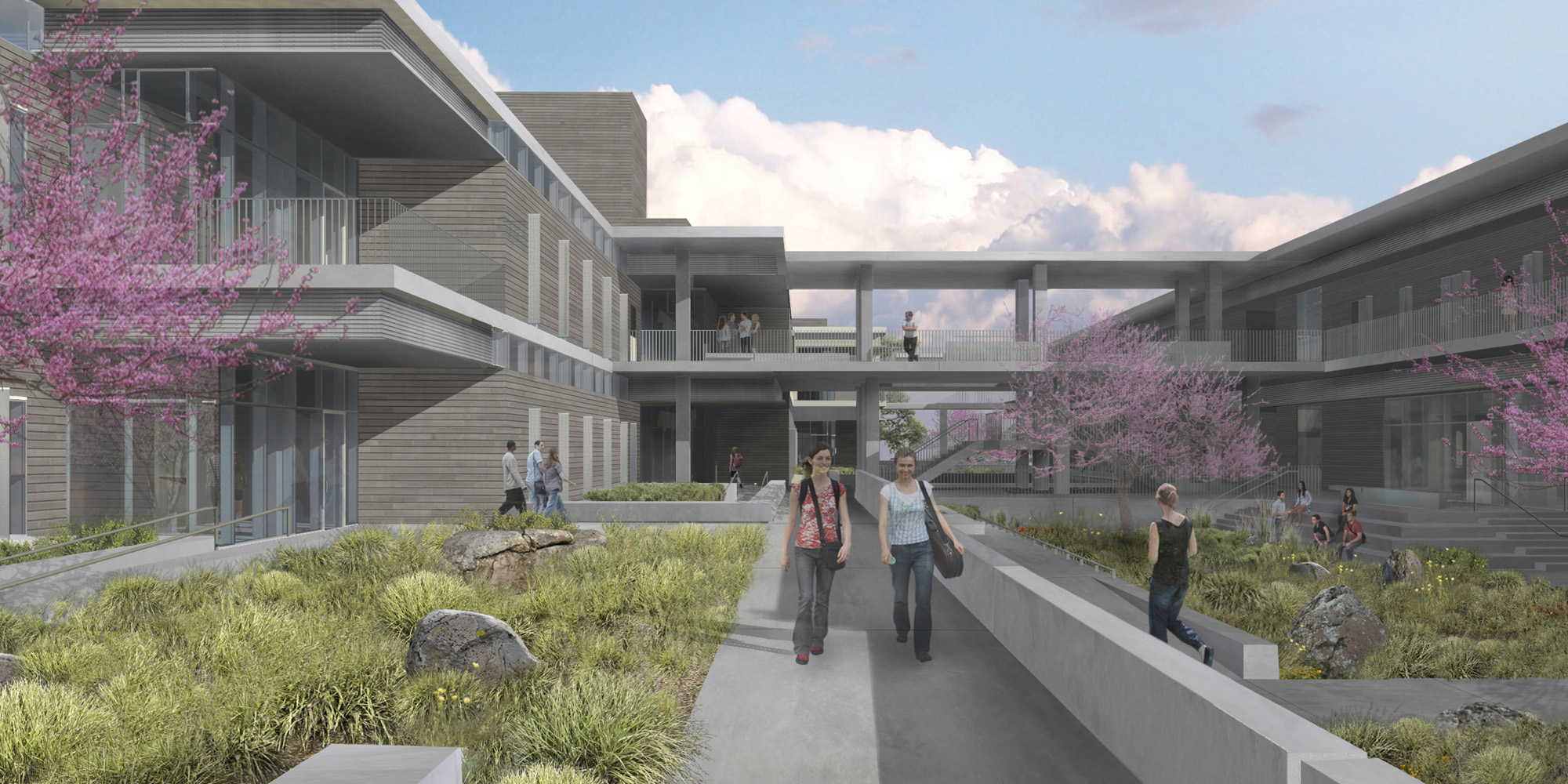 Math, Science and Engineering Building
Southwestern College
Project Details
ROLE
CM/GC
CONTRACT AMOUNT
$70 Million
OWNER
Southwestern Community College District
LOCATION
Chula Vista, CA
ARCHITECT
Marlene Imirzian and Associates Architects
SIZE
132,000 square feet
COMPLETION
2019
Project Description
Approved to help to meet the growing need for San Diego area science, engineering and math industry professionals, the SWCCD project expands STEM-related course offerings and programs on the Chula Vista Campus. Faculty created this programming around the theme of "Science on Display" ensuring all classrooms were viewable and accessible upon project completion.
This project encompassed the demolition of existing 50-year old classrooms, laboratories, and lecture hall spaces housed in multiple buildings, as well as a pool, physical education and gymnasium facilities known as the 1000 Building Complex. 
The demolition work was followed by building the new 132,708sf, two-story Math, Science and Engineering Building. A cornerstone of the science, technology, engineering and mathematics programs at Southwestern College, the building houses the departments of biology, chemistry, physics, geology, geography and mathematics. Marlene Imirzian & Associates Architects of Escondido, provided architectural services for the LEED-designed, concrete-framed building.
The project also features breezeways, walkways, terraces, the biology greenhouse and pond, and a rooftop astronomy telescope platform. The project's interior space encompasses 99,747sf, including 15 laboratory classrooms and 19 standard classrooms for physical and life science and math programs, open study and open computer labs and three large lecture halls.  Also included in the building is Mathematics, Engineering, Science Achievement (MESA) program space, faculty and administrative office space, a dean's suite and collaboration areas.
The project was delivered using a construction manager at-risk (CM-R) model combined with an Integrated Project Delivery (IPD) approach.
Sustainability: The project was designed to serve as a living example of sustainability for students in STEM programs as well as for all students and community members and was designed for LEED BD+C New Construction Certification by USGBC/GBCI (New Construction v3-LEED 2009) as one of the most energy-efficient buildings constructed to-date at the college district.
In addition, the project diverted over 75% of construction waste which will help achieve 2 points for MR 2 through LEED NC 2009. Materials will be diverted by reuse, salvage, and recycling. Recycled content materials, use of regional materials and use of certified wood was a high priority due to the LEED requirements for the project.
Awards
2019 CMAA San Diego Chapter - Project Achievement Award for buildings greater than $25 Million