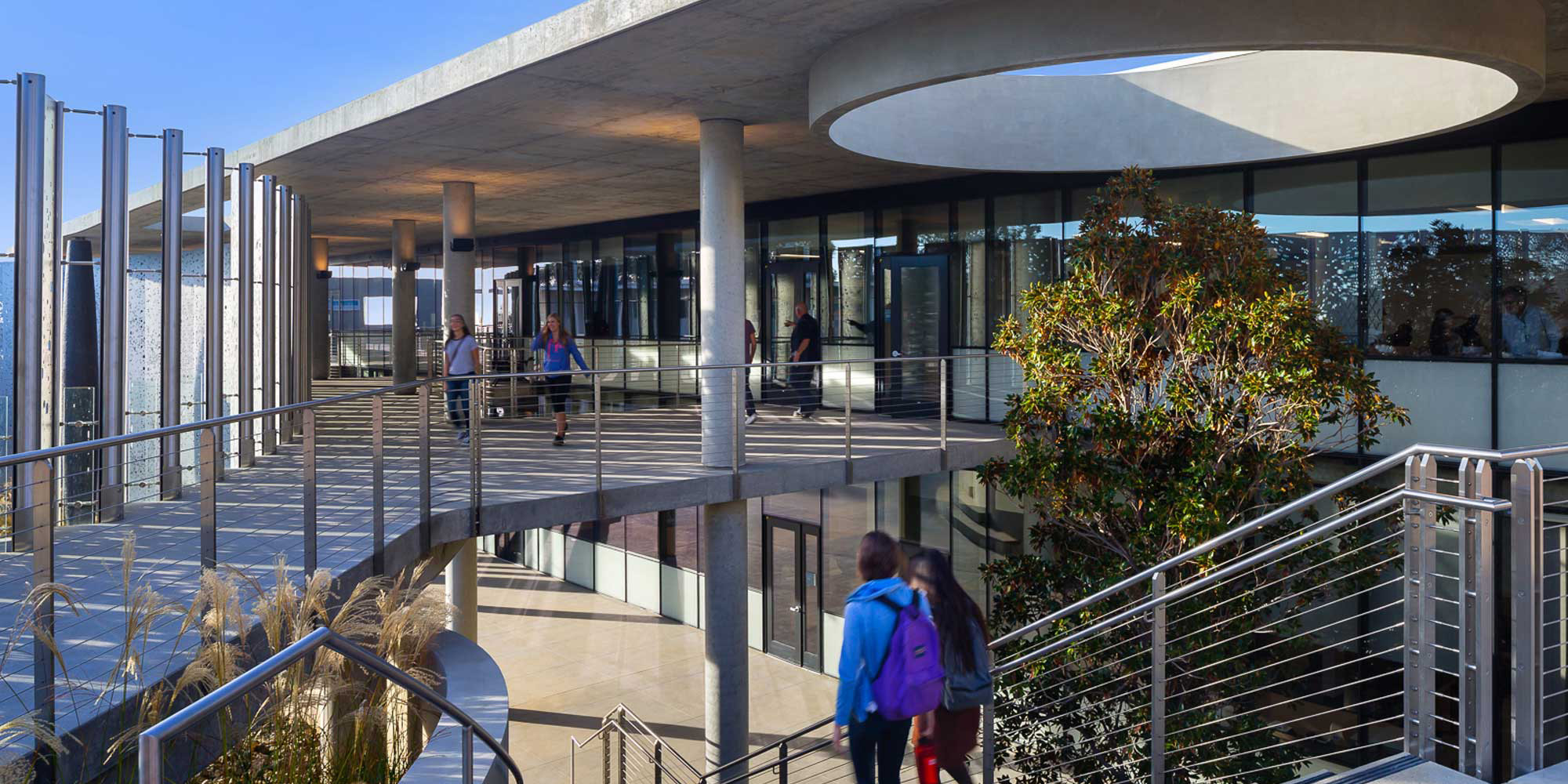 Science Building: Sator & Latter Halls
Point Loma Nazarene University
Project Details
ROLE
CM/GC
CONTRACT AMOUNT
$23 Million
OWNER
Point Loma Nazarene University
LOCATION
San Diego, CA
ARCHITECT
Carrier Johnson
SIZE
33,500 square feet
COMPLETION
2015
Project Description
With nearly forty percent of undergraduates majoring in a science-related discipline, Point Loma Nazarene University sought to accommodate the increasing number of science majors with a new, innovative high-tech building.
The new 32,900 square foot, 3-level contemporary classroom and research facility will replace the 1960's Rohr Hall and encourage student and staff collaborations and peer-to-peer learning across academic disciplines. The facility will offer ample space with 13 advanced chemistry and biology laboratories with preparation and storage space clusters for maximum accessibility and use. This will help ease laboratory prep time for faculty and increase interaction time with students. There are also four attached classrooms with the ability to accommodate over 280 students, and additional space for laboratory equipment and storage.
The university's vision to enhance student learning and research opportunities was made possible by Rudolph and Sletten and Point Loma Nazarene University (PLNU) working together to successfully meet the 14-month schedule. Mock-ups and in-field corrections ensured students were accessing the new facility by Fall 2015.
Awards
PCBC Gold Nugget Awards
2016 Grand Award, Best Educational Project