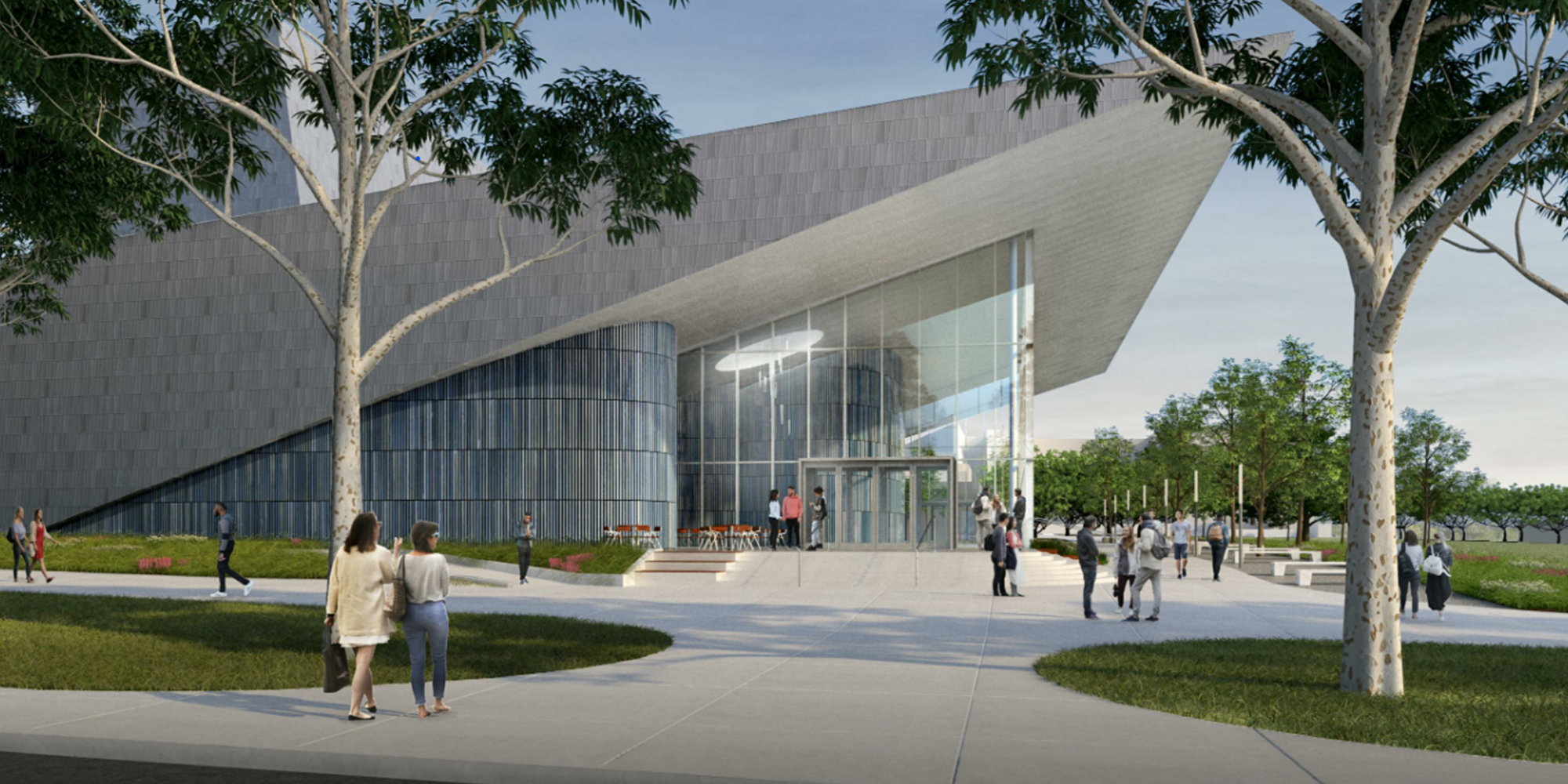 Performing Arts Building Addition
Cal State San Bernardino
Project Details
ROLE
CM At Risk
CONTRACT AMOUNT
$90 Million
OWNER
California State University, San Bernardino
LOCATION
San Bernardino, CA
ARCHITECT
HGA Architects and Engineers
SIZE
102500
COMPLETION
2024
Project Description
Two new buildings at the entrance to the CSU San Bernardino campus—a new 77,150sf Performing Arts Building and a new 22,339sf Academic Building—and 13,000sf of renovation of the existing Performing Arts Building.
Construction is to be completed in two phases. Phase I is the construction of the new building addition, and Phase II is the renovation of the existing Performing Arts Building, which will include deferred maintenance work.
The project includes, but is not limited to, the following: approximately 4,800sf of interdisciplinary space, a 500-seat performing arts theater with support spaces, approximately 7,000sf of lobby and reception space, approximately 15,000sf of theater arts instruction space, approximately 11,800sf of music instruction space, and approximately 8,300sf of administration space, including music faculty offices, communication studies faculty offices and the Dean's suite, for the College of Arts and Letters.