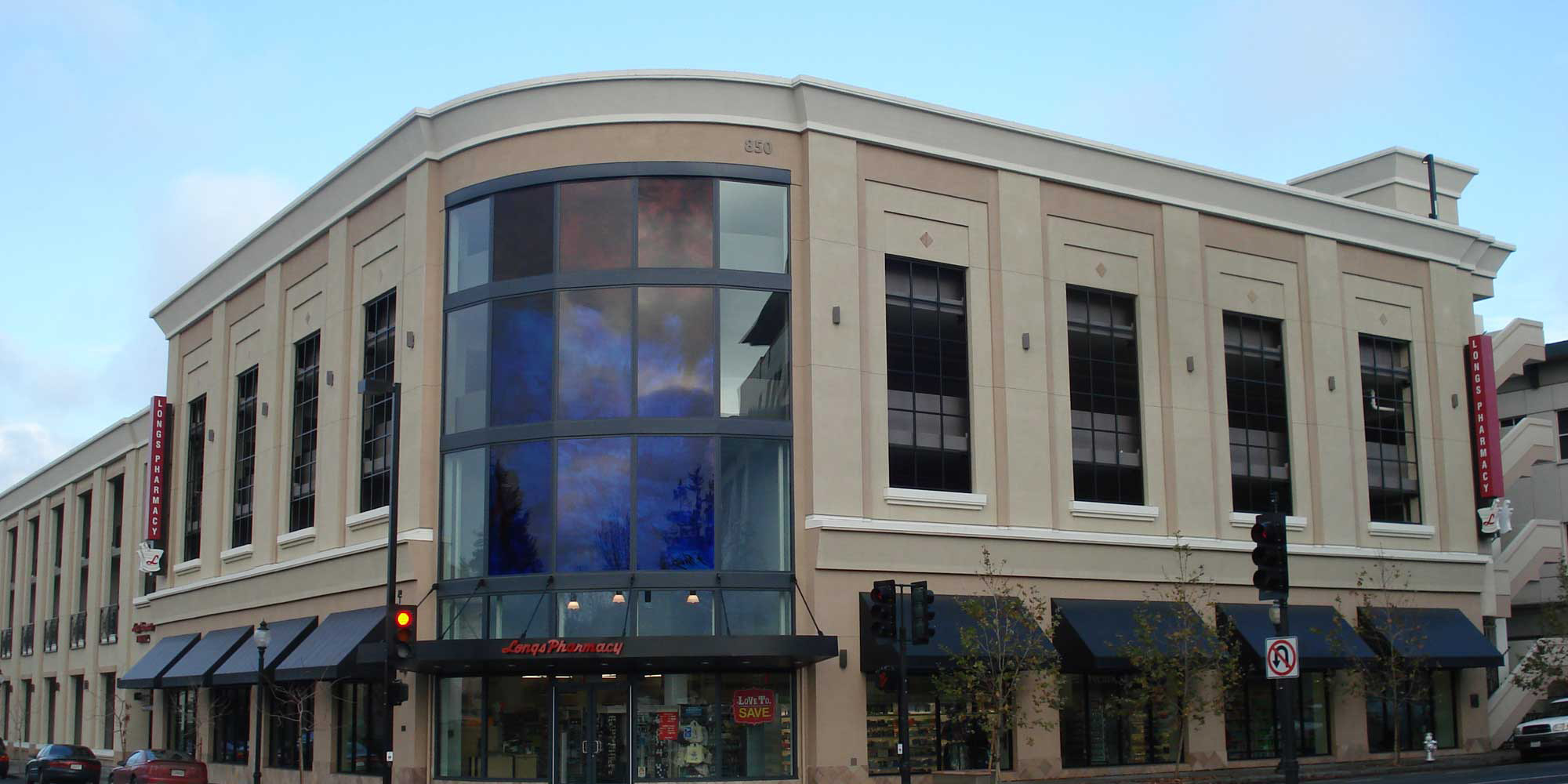 Parking Structure
City of Mountain View
Project Details
ROLE
Construction Manager
CONTRACT AMOUNT
$12 Million
OWNER
City of Mountain View
LOCATION
Mountain View, CA
ARCHITECT
Watry Design, Inc.
SIZE
165,500 square feet
COMPLETION
2007
Project Description
Driving by the corner of California and Bryant Street in Mountain View, people must look for the parking signs or they might miss the 147,300 square foot parking structure.
The project demonstrates a creative solution to bringing retail services and free parking to a community with disrupting the area's aesthetics.
The top level of the structure is stepped back to reduce the mass of the building along Bryant Street and the openings were designed to look like windows to blend in with the streetscape. A colorful, nine-panel art glass project also disguises the parking structure which accommodates 405 parking spaces.
The structure consists of five-levels above grade housing 16,200 square feet of retail space at the pedestrian level and four levels for parking above. Careful consideration was taken to develop a solution to minimize the vibration and noise created by cars and to create the high light levels required for parking while minimizing the spillage into the adjacent residential neighbors.
On the rooftop, greener things are happening. A 90-kilowatt photovoltaic solar power system, from Solon America, serves as shaded carports that also generate enough power for the structure's elevators and parking-level lighting.
The project started in the 1990s with a study on parking in the downtown area. As the project developed it grew from 103 parking spots on a ground level lot to 405 spots.
As for the art component, the city acquired the artwork of Shan Shan Sheng of San Francisco. Sheng is experienced in public art; her works have appeared in places such as Harvard University, Amoco Corp. in Chicago, China National Art Museum in Beijing and the Shanghai International Convention Center.