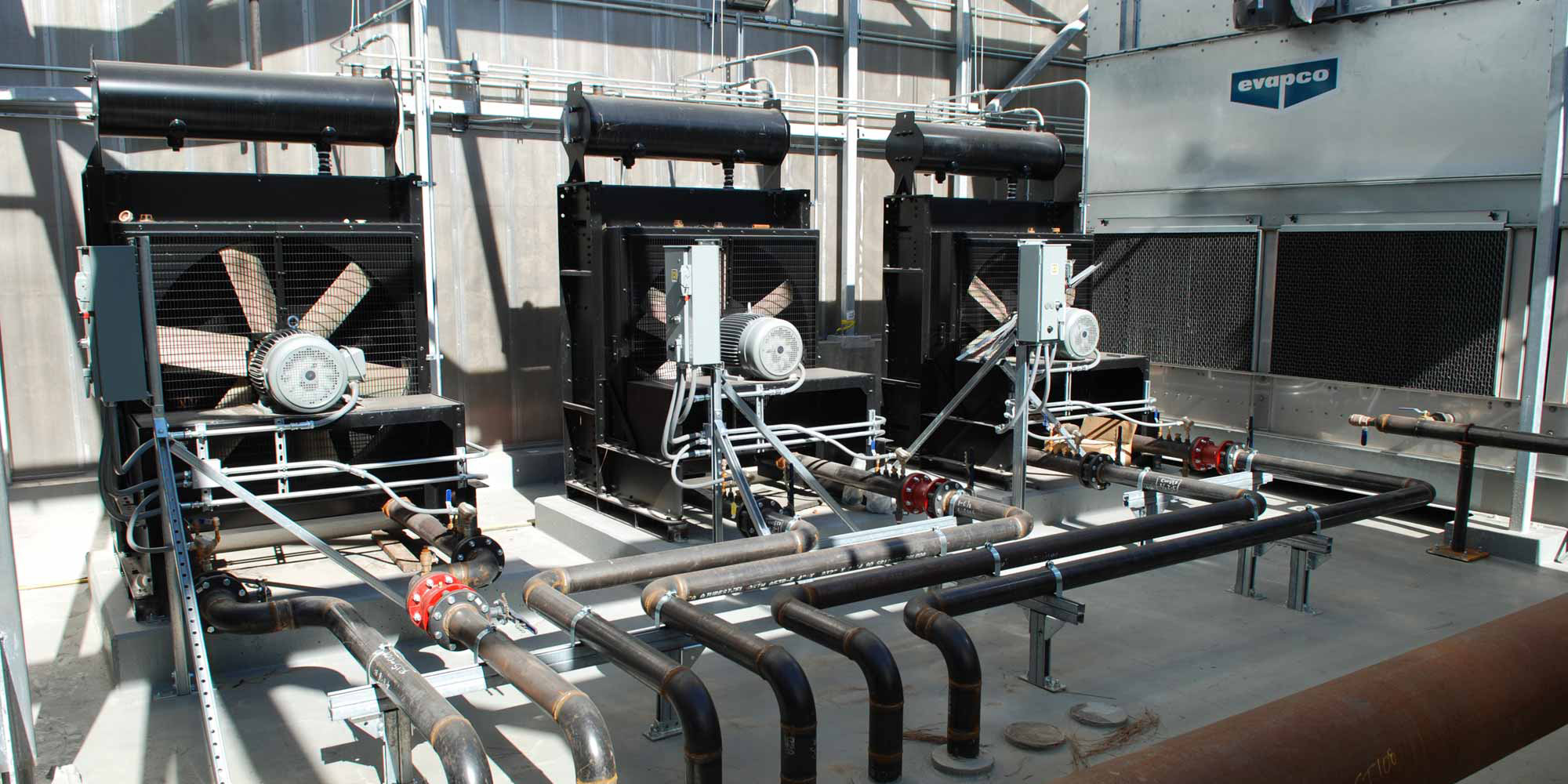 Century Plaza Towers, HVAC Central Plant
Project Details
ROLE
General Contractor
CONTRACT AMOUNT
$34 Million
OWNER
Trammell Crow Company
LOCATION
Century City, CA
ARCHITECT
SAA
SIZE
15,000 square feet
COMPLETION
2010
Project Description
Addition of a new central plant within an existing parking structure, serving two identical 44-story commercial high-rise buildings.
Century Plaza Towers (CPT) elected to install a new Central Plant on its campus to eliminate its dependency on a third-party central plant provider.
Rudolph and Sletten constructed the Central Plant within various locations of the campus. The critical element of CPT-CP was to construct without impacting current occupancy. Each Tower contains an existing Pump Room that redistributes heating and chilled water coming from the current off-site plant. Both Pump Rooms were renovated with more efficient pumps and VFD's without interrupting flow from the off-site plant to the high-rise tenants.
Working around existing ducts, pipes, and supports was coordinated well in advance; relocation and rework of existing obstructions were pre-planned with accuracy using laser-scanning and 3D modeling of existing areas. Integration of the 3D model of the new scope with existing building eliminated guess work and unforeseen delays.