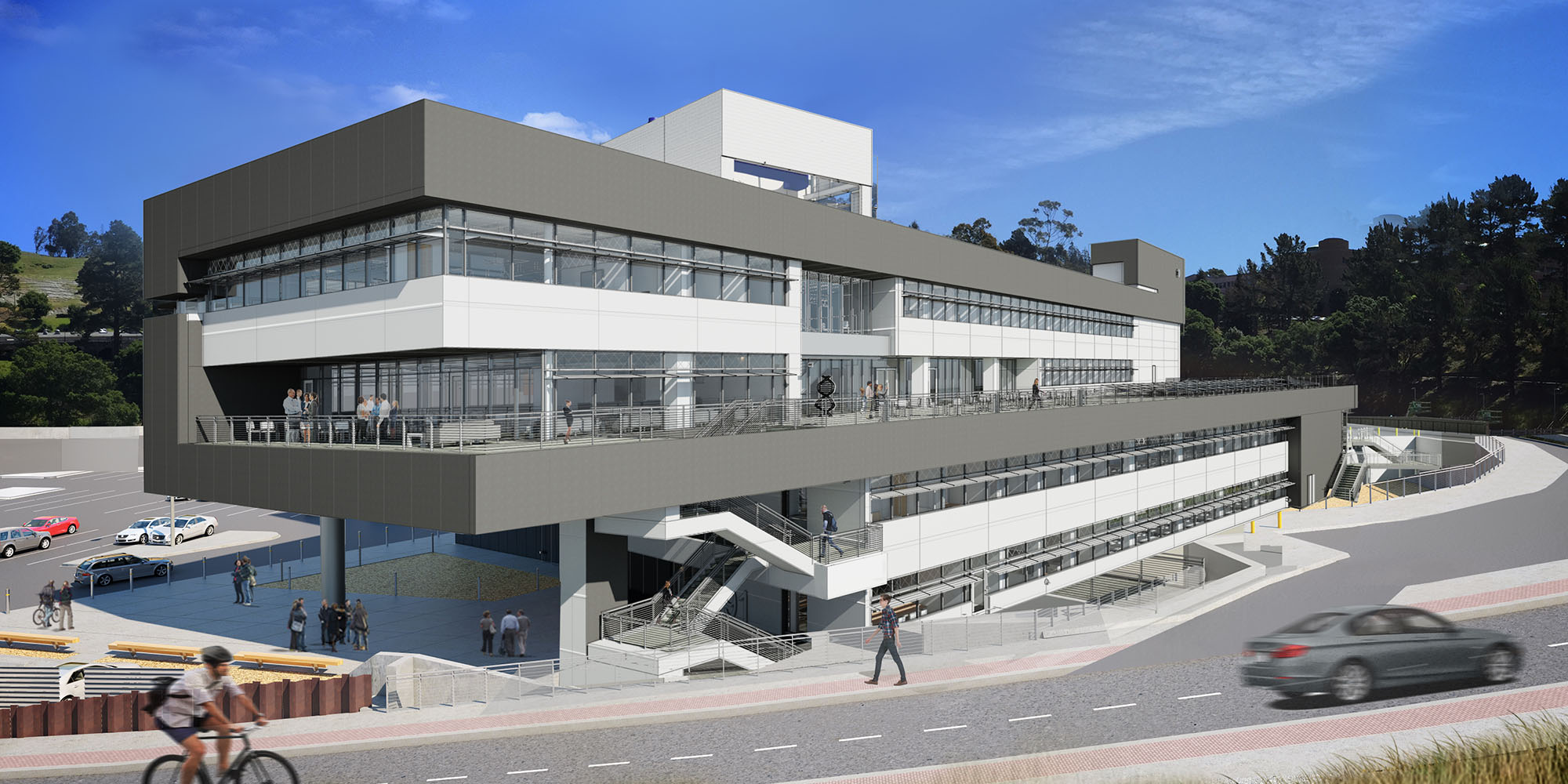 Integrative Genomics Building
Lawrence Berkeley National Laboratory
Project Details
ROLE
CM/GC
CONTRACT AMOUNT
$84 Million
OWNER
Lawrence Berkeley National Laboratory
LOCATION
Berkeley, CA
ARCHITECT
SmithGroup
SIZE
79,000 Square Feet
COMPLETION
2019
Project Description
79,000sf new four-story, laboratory research and office building including Modular Utility Plant. Project includes wet and dry laboratory space, office space for researchers and program managers, a computation center, and warm and cold rooms for research.
The Integrative Genomics Building (IGB) is an approximately 77,000 gsf, four-story research and office building to accommodate two existing Department of Energy research programs currently residing in off-site leased space: The Joint Genome Institute (JGI) in Walnut Creek and the Systems Biology Knowledgebase (KBase) in Emeryville. Consolidating existing biosciences research in the IGB would increase resource efficiencies and scientific synergies for the JGI and KBase programs. These programs include research initiatives in bioenergy, carbon cycle, biogeochemistry, and systems to promote computer modeling of gene and protein functions.
The IGB accommodates approximately 333 occupants and targeted a LEED Gold rating.
Photo Credits: SmithGroup