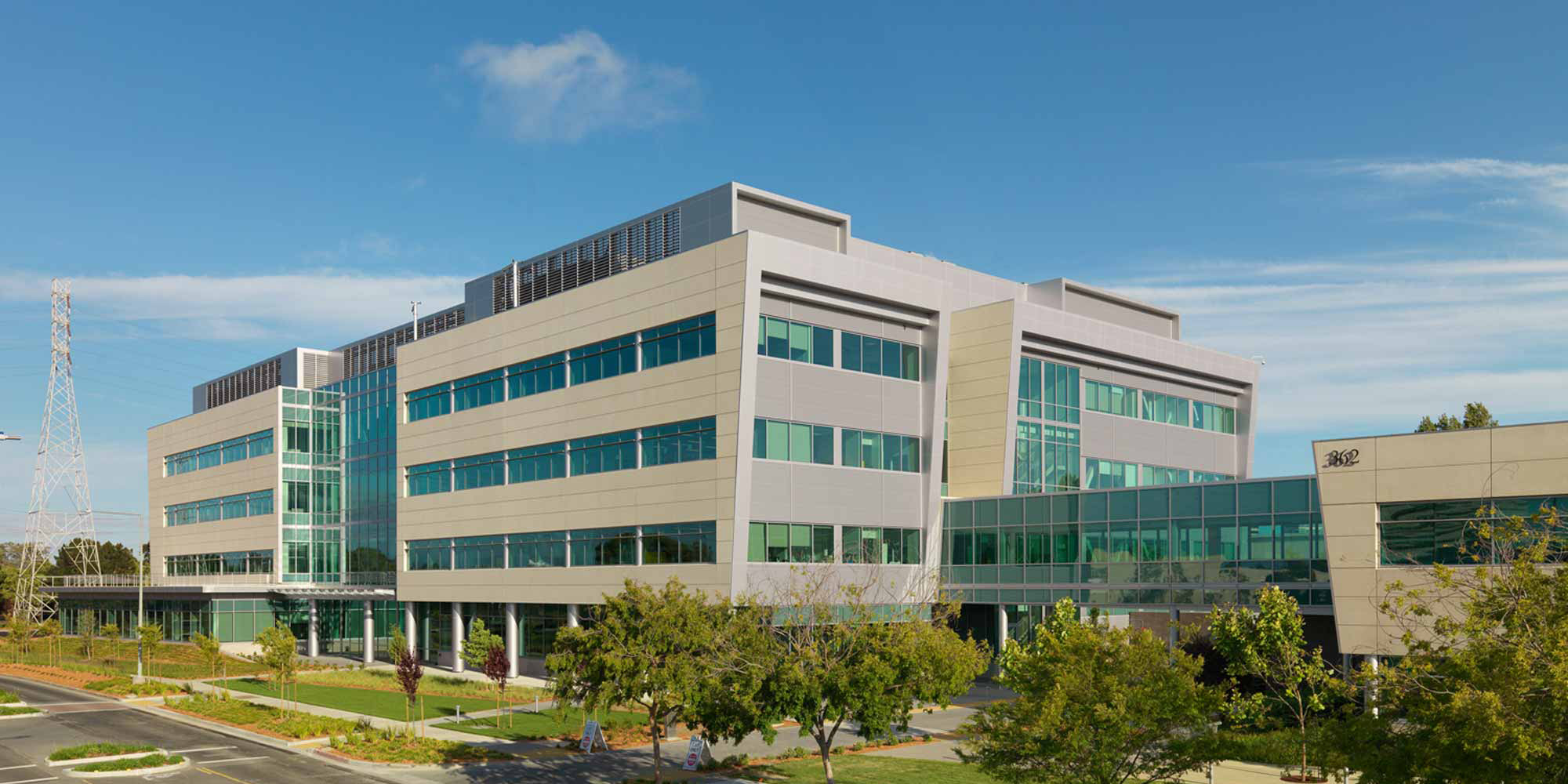 Gilead New Building 368
Project Details
OWNER
Gilead Sciences, Inc.
LOCATION
Foster City, CA
ARCHITECT
DGA Planning Architecture Engineers
SIZE
192,000 square feet
COMPLETION
2013
Project Description
Research laboratory and office building for leading research-based biopharmaceutical company Gilead Sciences, Inc. on their Foster City campus.
The project consisted of demolition of existing structures, and construction and complete buildout of a new four-story laboratory building that connects via a bridge walkway to adjacent building 362 which house the Research Group. NB-368 was designed for the Development Group and consists of office, laboratory and building support, analytical chemistry, medicinal chemistry, biology, process chemistry, process chemistry kilo laboratory, potent compound suite, formulations production suite and laboratory, QA warehouse, and packaging and labeling.
The project did not seek LEED certification, but design and construction utilized technologies and techniques to increase energy efficiency and integrate sustainability in a cost effective manner.