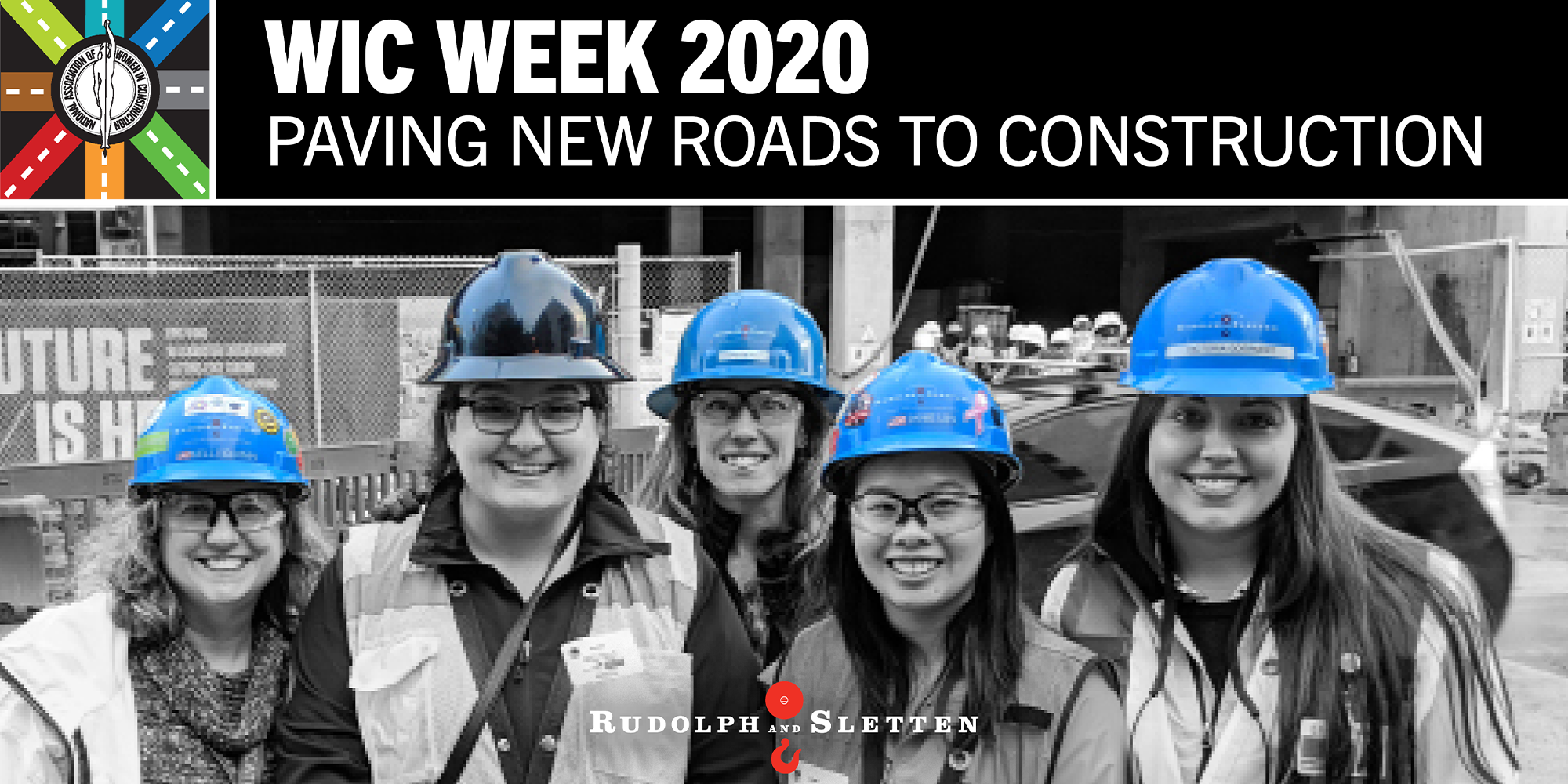 Women in Construction - Paving New Roads to Construction
May 1, 2020
Women in Construction Week is March 1-7, and R&S is proud to celebrate all of our talented, hard-working, committed women team members.
 We value and appreciate all of our female team members in all roles and regions. Our women leaders and staff enrich our culture, create value for our organization and contribute to our company's success every single day. Moreover, we proudly champion our women as they impact the direction of the construction industry. This week we're using email, the news section of our external website and social media to spotlight some of our impressive women leaders and staff.
Let's join together in celebrating R&S's women. You can honor them by clicking on any of the social media links that are embedded in each email and help spread the recognition through a Like, Comment or Retweet.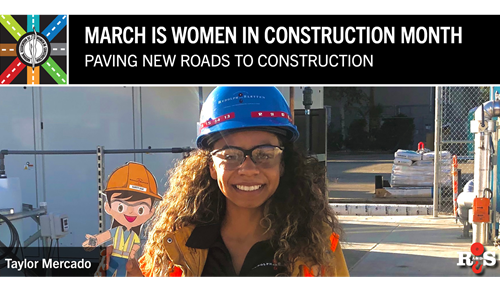 Taylor Mercado, Project Engineer, Irvine Region
"Taylor is very proud to be a young woman in the construction industry and to have the opportunity to be part of a project team," says Brent Weaver, Sr. Superintendent, Irvine Region. "She embodies R&S's core values of Passion for Building and Technology Driven. Her dedication to her work is exceptional. She embraces every new challenge and gets it done."
Taylor's background is in civil engineering. Since joining R&S, she's been part of a very technical project involving heavy mechanical, electrical and plumbing (MEP) work. Taylor hadn't had much exposure to MEP, but she is a fast learner. She dove in, immersed herself in MEP and picked up on it very quickly.
Taylor impresses with her always-positive attitude, flexibility and readiness to work. She is particularly strong on tracking and closing out issues. With Taylor on the team, we're better equipped to stay on the path to project completion.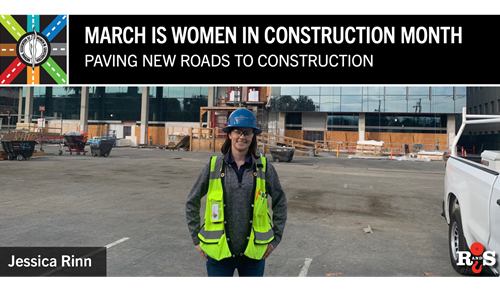 Jessica Rinn, Sr. Project Engineer, Roseville Region
Jessica exemplifies R&S's core values of Integrity and Passion for Building. "Just by living her work ethic, she sets the bar for honesty, aptitude, expertise and performance," says Pete Burnett, Sr. MEP Coordinator, Roseville Region. "I believe her peers see this and are motivated or inspired to similar performance," adds Steve Evans, Sr. Quality Control Manager, Roseville Region.
Jessica impresses with her intelligence; she quickly becomes an expert on any topic she pursues.  Currently, she's crushing it on a $230 million complex government office building. She dropped jaws by taking on all the MEP trades and then adding fire protection. "I've never seen one engineer take on electrical and mechanical on a large project, let alone MEP and fire," says Pete. "I haven't seen this in my 30 years in construction," adds Steve.
Jessica does all this and more, setting a high bar for all project engineers in the company. A self-starter, she just steps up and does it.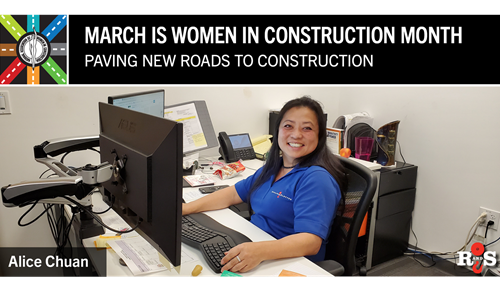 Alice Chuan, Controller, San Carlos Region
"Alice exemplifies R&S' core values, especially Quality and Service," says Terry Huie, Vice President and CFO. "She strives for Finance and Accounting Department service delivery perfection here at R&S. She is an extremely dedicated person who is a champion of best practices and a big proponent of mentoring and professional staff development."
Alice has been active in the construction industry since 2006. She spent five and a half years at R&S before venturing over to a start-up construction company, where she served as Controller. In that position, she helped grow the company's business to more than $1 billion in annual revenues in less than six years.
Alice's controller experience has put her in charge of infrastructure build out, policy, procedures and hiring and development of finance and accounting staff. Alice is also active in the Construction Financial Management Association.
Alice boomeranged back to R&S in 2019, and we're so glad she did.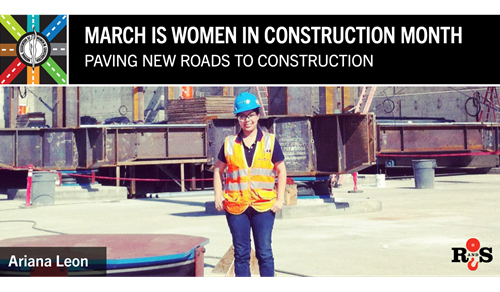 Ariana Leon, Project Estimator, Irvine Region
"Ariana is an outstanding example of R&S's core value of Integrity," says Eric Lascurain, Sr. Preconstruction Executive, Irvine Region. "Ariana's integrity is fundamental to how she relates to clients and her ability to create and foster effective external relationships."
Ariana worked as a Project Manager for several years before becoming a Project Estimator. Having worked in Northern and Southern California and in all our core markets, she's always ready for a new challenge. Her unique insight and background as a Project Manager make her an exceptional Project Estimator.
Ariana impresses with her calm temperament in any situation. Her hard work is an example and inspiration to everyone she works with.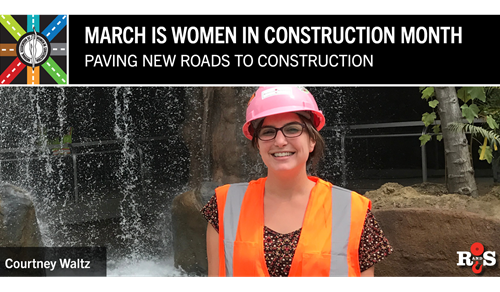 Courtney Eads Waltz, Project Accountant, San Diego Region
"Courtney embodies our company's core value of Quality," says Howard Mills, Vice President, Operations, San Diego Region. "She's as smart as it gets, super-efficient at her work and a whiz with our project accounting software. The accuracy and quality of her work are very high level. For example, when she puts together a report, I can depend on that report to be proper and accurate. I would like all men and women to aspire to be like that with their work."
R&S started our LEAN initiative this year to eliminate waste and create value. In addition to doing her day-to-day job, Courtney attends the trainings on behalf of our accounting function and then shares what she learns, companywide.
Courtney also lives our core value of Service. She finds time to organize community service activities for our team. She gets the information, rolls it out and rallies the group to get out there and volunteer.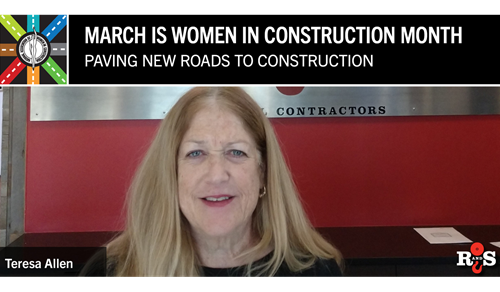 Teresa Allen, Executive Assistant, San Diego Region
"Teresa is all about our core value of Service," says Howard Mills, Vice President, Operations, San Diego Region. "She's got an important role as an office manager, supports the executive team with our functional duties each day, and her leadership style commands respect."
Teresa makes sure the office is running well. She keeps the executives in line and keeps people level-headed when things get hectic. She's well-known for stepping beyond her role to support other employees when they need help. When a proposal must get out at 2:00 and it's now 1:40, you'll find Teresa in the marketing room helping put the proposal together. She inspires the team's social committee, and she's the driving force in bringing the R&S San Diego family together for events and awards.
"It's my hope that Teresa's leadership style and commitment to helping others to support the betterment of our whole team are rubbing off on everyone around her," says Howard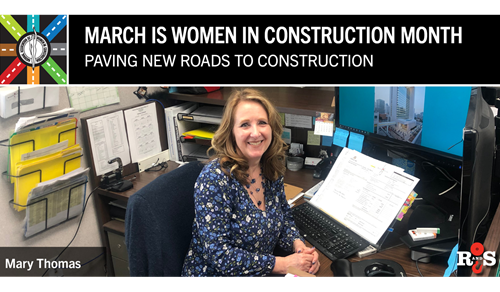 Mary Thomas, Sr. Field Office Coordinator, San Diego Region
"Mary lives R&S's core value of Client Focused with both internal clients and external clients," says Howard Mills, Vice President, Operations, San Diego Region. "She's a five foot plus dynamo and a taskmaster with an affinity for organization and order. She gets her work done, makes sure the team gets their work done, and she doesn't stand down from anybody."
When Mary joined R&S, construction was a new frontier for her. She dove in and figured things out while administratively managing our largest project in the region — the San Diego Central Courthouse. Mary's ability to get things done and consistently deliver great work commands respect and appreciation internally, on our jobsites and from our clients.
These days, Mary mentors and trains new hire Field Office Coordinators. In the process of teaching others, she demonstrates that it's alright to be given something new. You just figure it out and get it done.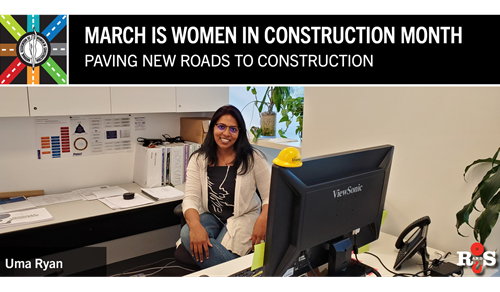 Uma Ryan, Director, Learning and Development
With Uma leading R&S's learning and development department, we're no longer just providing training — we're also focused on developing leaders. Uma is building an exciting program to develop managers and help less experienced team members in all roles and regions become leaders. Her efforts to improve the content of our training and development activities have resulted in learning events that are engaging, fun and very well attended. Uma's approach will ensure the future growth and sustainability of our organization and help keep us in the forefront as an industry leader.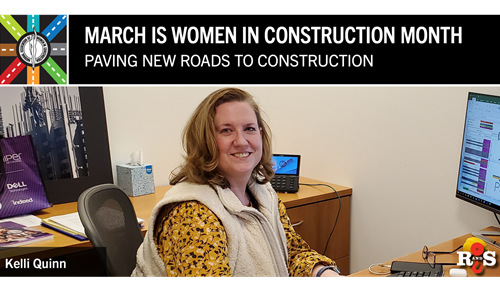 Kelli Quinn, Project Executive
Kelli is a well-respected and highly trusted executive. She never loses sight of our core business objectives. Every client she works with gives her the highest praise. Kelli joined R&S in 1993 as a Project Engineer and now runs our largest job in California. Kelli is a prominent leader in the women in construction arena, and she's committed to increasing female representation within R&S. She's actively involved in numerous events and activities focused on women in construction and helps with our recruiting activities.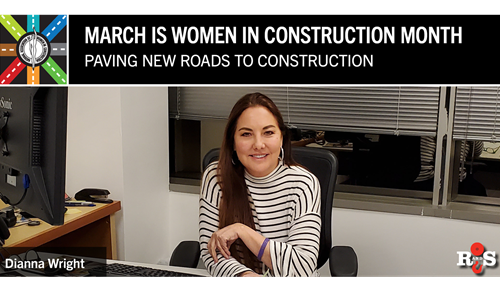 Dianna Wright, VP, Business Development
Dianna has all the strengths, skills and capabilities that are essential to building the Company's growth and development strategy. Her remarkable network and personable leadership style make her effective in securing new business and fostering relationships that align with our corporate goals. She creates situations in which clients and our partners mutually benefit because everyone's growth depends on how we all work together. Dianna is actively involved with the WIOPS No. California Chapter, a group that's committed to advancing women in construction operation positions and mentoring future women leaders in our industry.
Kalie Ward, Preconstruction Executive
Kalie is admired for staying calm, focused, positive and professional in any situation. She's skilled in anticipating and averting problems. She exudes authority and gets things done, while making people feel good about themselves. Kalie has been growing female representation within R&S's Preconstruction Services team by hiring talented women cost engineers and cost estimators. And once they're here, she takes time to train and mentor them. Kalie is a volunteer member of R&S's Sustainable Development Committee. She's an Associate DBIA and has LEED AP BD+C credentials.