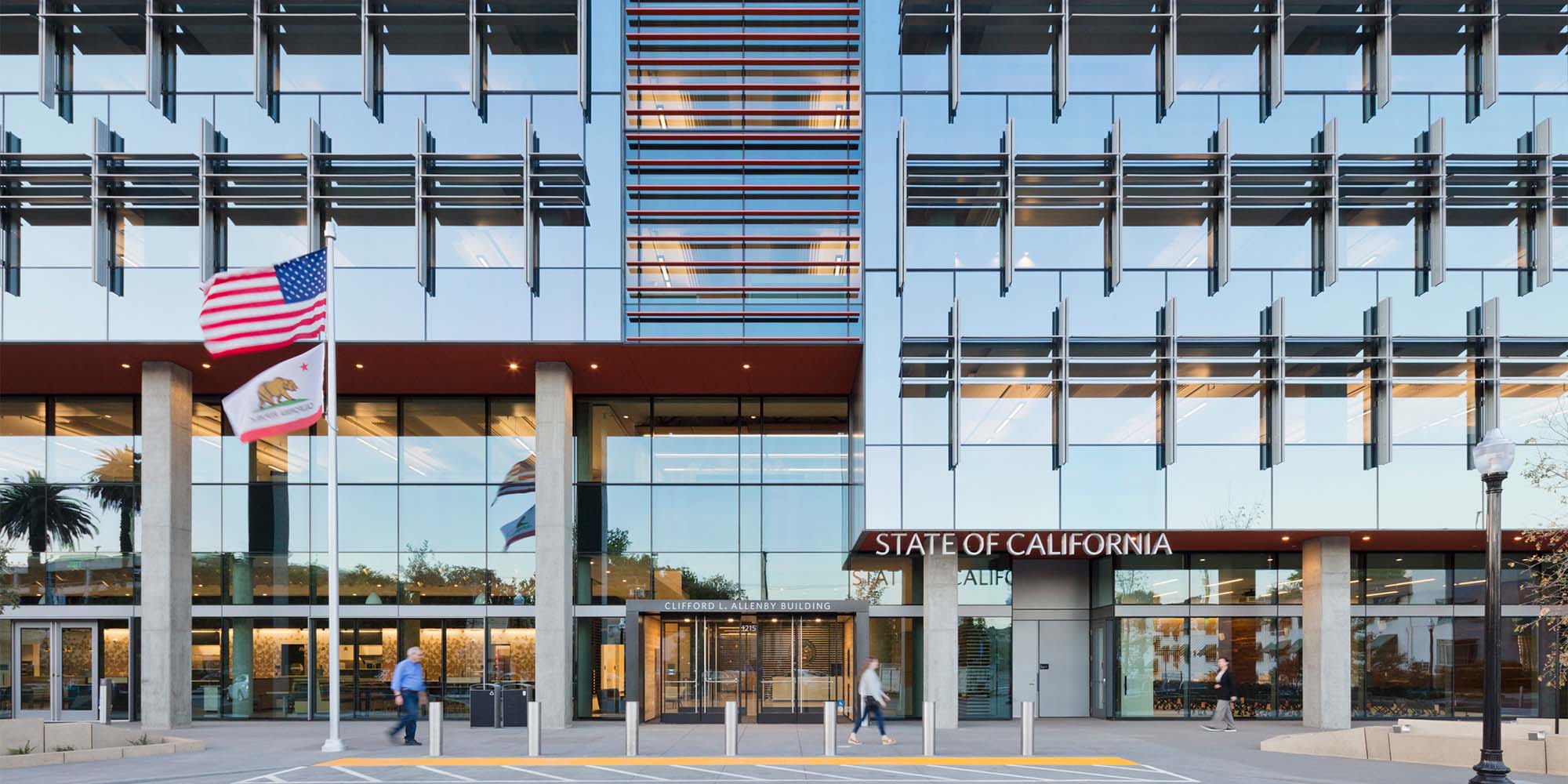 Rudolph and Sletten Design-Build Team Selected to Construct New Sacramento Building
December 13, 2017
REDWOOD CITY, Calif.--(BUSINESS WIRE)-- Tutor Perini Corporation (NYSE: TPC), a leading civil, building and specialty construction company, today announced that a design-build team led by the Company's subsidiary, Rudolph and Sletten, has been selected by the California Department of General Services (DGS) to construct a new office building at 1215 O Street in downtown Sacramento. Rudolph and Sletten will serve as the general contractor for the project in partnership with the renowned design firm ZGF Architects, supported by the local firm Lionakis. The anticipated contract value is approximately $238 million.
The new O Street building will be 11 stories and approximately 360,000 square feet. The office building will be constructed as a Zero Net Energy project and is targeting a LEED platinum certification. It will also use 60 percent less water than a typical building and will utilize clean, solar power generated as part of a first of its kind agreement with the Sacramento Municipal Utility District that will move DGS' Sacramento portfolio towards solar power.
DGS expects to execute a contract with Rudolph and Sletten as soon as February 2018. Finalization of the design of the new building would begin immediately thereafter, with the demolition of the existing vacant annex building occurring sometime in the summer of 2018. The estimated completion date is in early 2021.
Approximately 1,150 employees from the California Health and Human Services Agency, the Department of State Hospitals and the Department of Developmental Services will work at the new building. A pedestrian plaza will open up the building to the public with first-floor retail space and a food court-style cafeteria to further incorporate the building as a natural addition to the neighborhood.