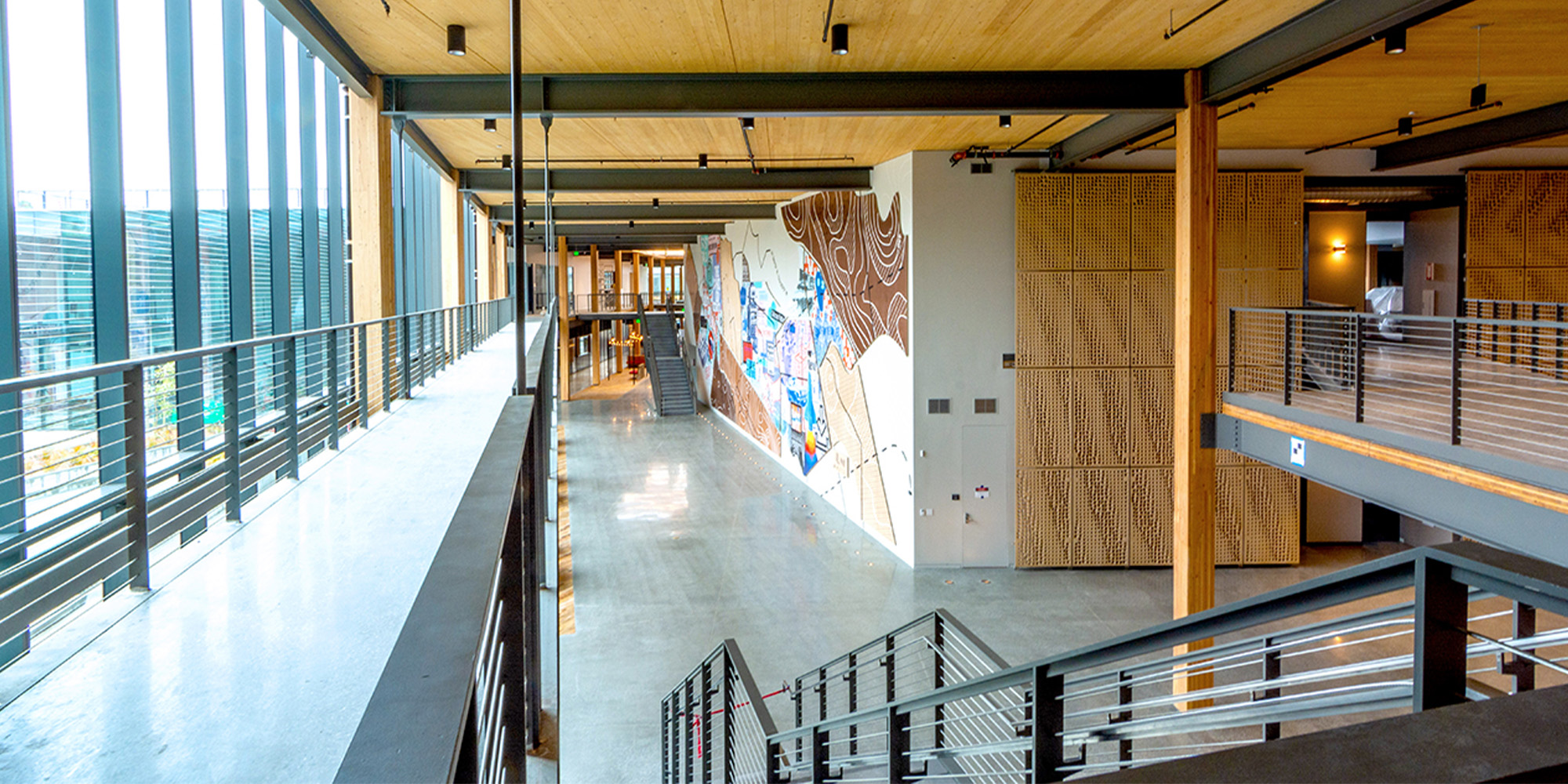 Microsoft's Silicon Valley HQ wins Best Campus Project
September 28, 2021
The new offices of Microsoft in Mountain View is the first tech campus with Net‑Zero Water certification.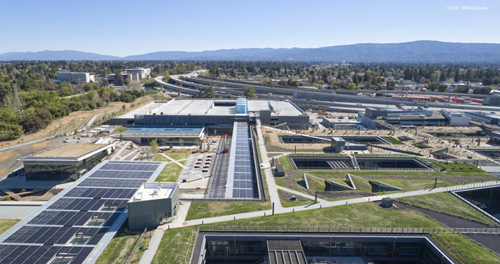 This is an excerpt from the article published in the Silicon Valley Business Journal on Sep 22, 2021. Click here to read the original article. 
 Microsoft had two major goals for redeveloping the campus it has occupied since 1999 (also built by Rudolph and Sletten): Bring together its employees scattered across Silicon Valley, and make sure what was built was done in a sustainable way, using the city of Mountain View's North Bayshore Precise Plan to guide its vision.
Collaboration was a key consideration, leading to the creation of workplace courtyards. Around those courtyards are what the company calls neighborhoods, or suites, for teams to occupy. These open onto the courtyards, providing natural light and airflow, as well as outdoor access and views — all factors that Lombardi said contribute to cognitive health and employee wellness.
Many elements are also designed to enhance employees' sense of connection: Glance out the windows of the suites, and you can see other teams at work; and amenities and conference rooms are clustered in areas that experience high foot traffic — those are all meant to help people connect naturally as they go about their days.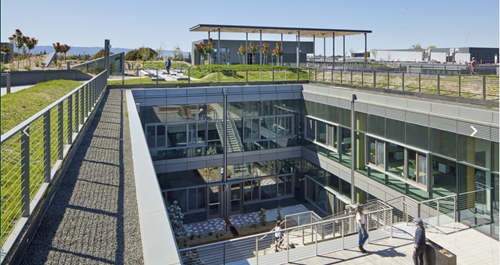 Photo credit: WRNS Studio
In addition to helping workers connect with each other, features of the Microsoft campus work to foster a connection with nature. Sustainability features can be found everywhere — a green roof is accessible by staircase, solar panels and natural light help offset energy demands, and even the act of opening windows to take advantage of natural airflow is a part of the green plan.
Water conservation is also a fundamental part of the campus — instead of being discharged into the sewers, wastewater is captured, cleaned, stored and reused. Stormwater across the site will now be directed through a series of bio-swales — landscape depressions intended to filtrate and slow the rush of water — prior to running back into nearby Stevens Creek to support the natural habitat there. The only municipal water inputs are those used for drinking fountains, food service, sinks and showers.
Key Facts
Cost: Confidential
Status: Construction started in April 2018, completed in June 2021
Background: To make room, three buildings were demolished and two others were integrated into the new structure. The site can now have 20% more people and has three times the amount of landscaping, while reducing the use of potable water by 55%.
Amenities: On-site fitness center and recreational sport areas; main dining hall, restaurants and cafes, corporate experience center and events theater, and an official Microsoft retail store
Challenge: The use of mass timber in construction required significant forethought in the design process to coordinate the mechanical, electrical and other systems with the structure. The water reclamation systems also required getting approvals from various authorities.
Key Players
Owner/developer: Microsoft Corp.
General contractor: Rudolph and Sletten
Architect: WRNS Studio