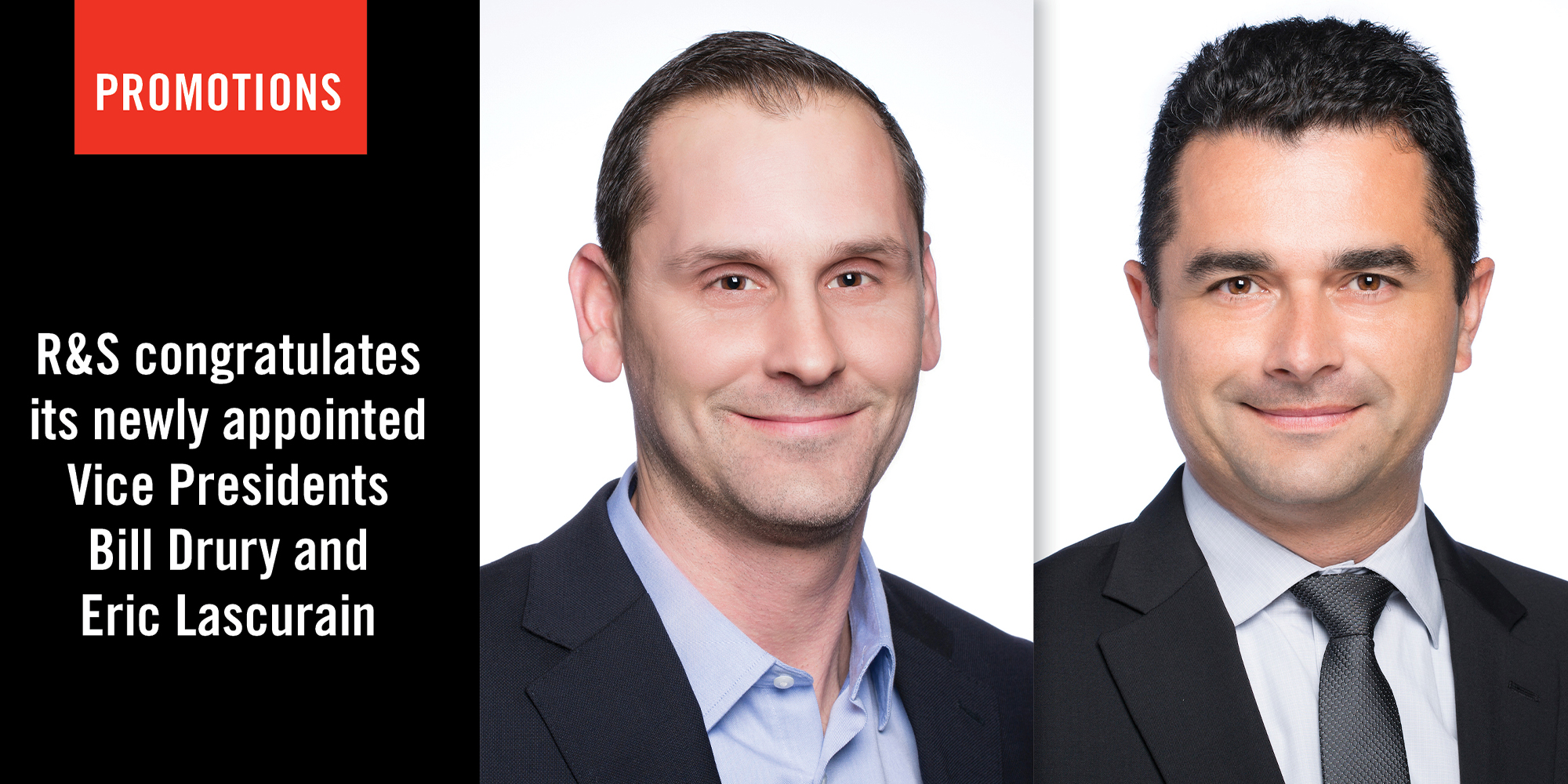 Newly Promoted Vice President's Announced
October 23, 2020
I'm delighted to announce that Bill Drury has been promoted to Vice President, Operations and Eric Lascurain has been promoted to Vice President, Preconstruction. Please join me in congratulating these two hard-working, dedicated and long-time Rudolph and Sletten leaders for achieving these leadership positions and take a moment to acknowledge their accomplishments.
 --  Jon Foad, President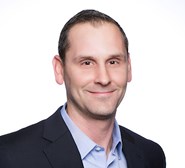 Bill Drury
Bill began his career over 17 years ago as a Project Engineer with Rudolph and Sletten and has been a demonstrated leader of great projects and teams for the past decade.  
In addition to his wealth of knowledge as a builder and manager, Bill brings his experience, dedication and connection with our teams and clients to the role of Vice President of Operations. In his new role, Bill will oversee operations throughout the Bay Area.
Bill's drive and dedication to building strong teams, cultivating strong relationships with our clients and designers, and providing best-in-class service for exceptional client satisfaction have been the benchmark of his career. He is always cognizant of the needs of employees, clients, the overall project team and project commitments. He readily tackles any issues head on to ensure his projects are a success. The ability to solve problems on complex projects with R&S's industry-leading talent is what he loves most about working at Rudolph and Sletten.
Bill's expertise in the healthcare market includes notable projects such as El Camino Health's Sobrato Pavilion, the Kaiser Redwood City Medical Center, the John Muir Concord Tower, and the Kaiser Vacaville and Santa Clara Medical Centers. He is currently serving as Sr. Project Executive on several projects including a corporate campus expansion for a confidential High-Tech client, an electronics manufacturing campus remodel and expansion for Western Digital, as well as projects for Kaiser Permanente and El Camino Health. When asked if Bill has a favorite project he has been involved with, he couldn't pick just one. "They are all exciting and different," he says. 
Outside of work, Bill's passion is with everything outdoors. He spends his free time outside with his boys either camping, hunting, or spear fishing.
Bill is a LEED Accredited Professional and has a Bachelor of Science in Construction Management from Arizona State University. He lives in Walnut Creek with his wife Michelle and their three boys, Billy, Kellan and Zac.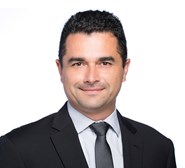 Eric Lascurain
Eric brings over 20 years of construction industry leadership, experience, and some say a unique perspective to his new role as Vice President of Preconstruction.
As a second-generation Rudolph and Sletten employee, Eric has spent his entire life in construction. Recognized for his commitment, accountability and integrity, Eric will utilize these qualities as he oversees and grows Preconstruction Services throughout California.
His career at Rudolph and Sletten began in the Bay Area as a Union Laborer in the summer of 1996, a Carpenter in 1997 followed by Project Engineer internships and eventually a full-time Cost Engineer in 2000. Eric has had memorable project experiences cleaning a Class 1 Cleanroom at Intel and being responsible for the custom mill order of 20 miles of sustainably harvested old growth cedar exterior trim on the Lucasfilm Big Rock Ranch project.
Eric's widespread career in the Healthcare market includes notable projects for Stanford Health Care, El Camino Health, John Muir Health, Kaiser, Sutter Health, CHLA and Scripps Health. Eric's other notable projects in various sectors include the Sonoma State's Green Music Center, 500 Capitol Mall and UCLA's Geffen Hall.
Eric has a Bachelor of Science in Construction Management from Colorado State University. He is a LEED Accredited Professional, Associate DBIA Professional and LCI member. Eric gives back to his community and serves as a committee chair for the Scouts and volunteers his extra time building homes. Eric lives in Tustin with his wife of 20 years, Nina and his three high school aged children Daniel, Luke and Ellie.