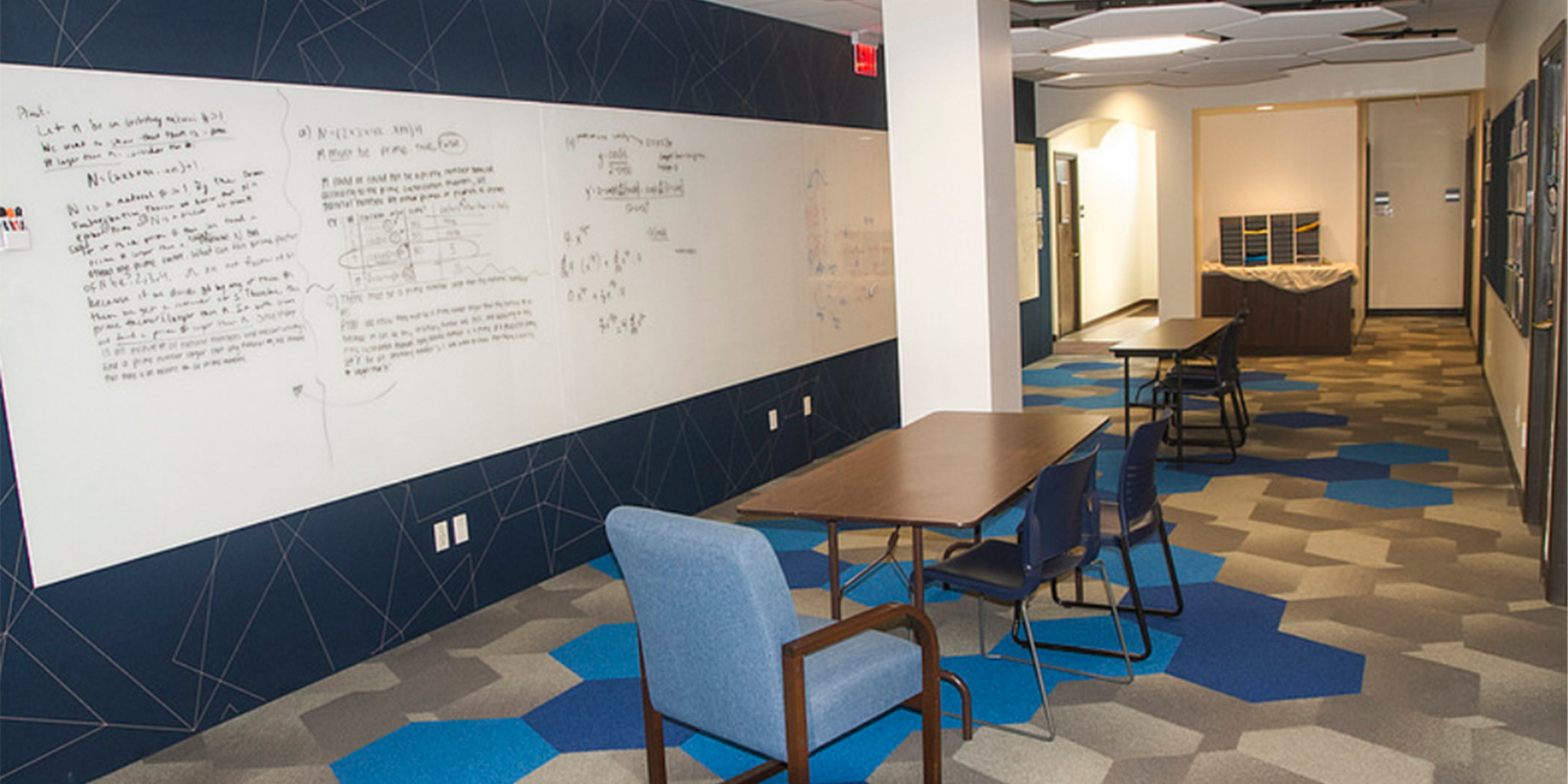 University of San Diego Serra Hall
July 23, 2019
The University of San Diego's campus was named the most beautiful in the country last year. But it needed to find a way to grow and offer more advanced facilities while still maintaining the old-style beauty of its campus.
One of the old buildings in the center of that award-winning campus is Serra Hall, built, like most of the rest of campus, in a Spanish Renaissance style. The building was constructed in 1956 and houses space for advanced mathematics, biology labs and the anthropology department. But it needed renovation work to be able to keep up with the needs of today's science, technology, engineering and math (STEM) programs.
That's where Rudolph and Sletten came in. With previous expertise working on the campus, R&S was contracted to undertake a complicated and speedy renovation of Serra Hall. As far as construction projects go, this one was relatively small, but was as or more complex than many larger projects.
Over the course of the few months of summer break, the project completed structural improvements covering about 10,000sf, including replacing windows and wooden doors, building new high-tech facilities and replacing parts of a wall that turned out to be deteriorated.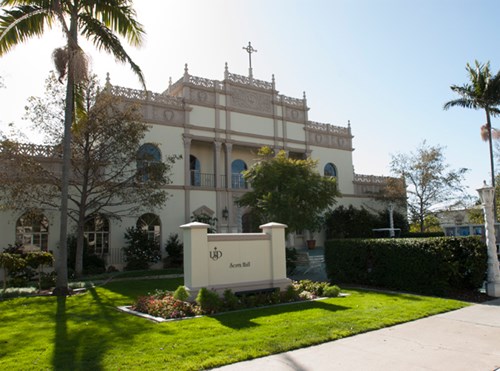 PRESERVING A SENSE OF HISTORY
USD's Catholic founders believed it was important to study in beautiful surroundings. So the campus they created pays tribute to 16th-century Spanish Renaissance architecture and Spain's University of Alcalá de Henares. Serra Hall is one of seven buildings at the heart of this carefully planned campus. So any renovation work had to be sure to not take away from this aesthetic, even while bringing the facilities into the 21st century.
All construction materials visible from the outside have to be in the Spanish Renaissance style. That meant, for example, wooden doors and special windows and roofing elements. To meet these challenges, R&S relied on its relationships with specialized local craftsmen and its extensive knowledge and experience on the USD campus.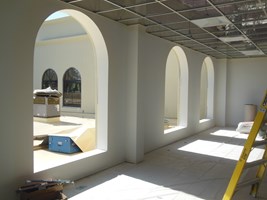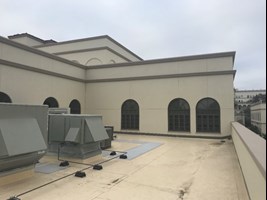 MODERN ON THE INSIDE
Despite their old-style look, these exteriors needed to be able to house state-of-the-art facilities. Interiors had to be modern and fresh, creating inspiring new spaces for the students and offering all the modern technology today's students expect.
The centerpiece of these updated facilities is a new Math Studio. Expected to be an incubator of innovative mathematics research, its glass walls and open spaces borrow ideas from manufacturing, art studios and design thinking to encourage fresh pedagogical approaches. The studio creates a space for advanced, 21st-century mathematics within a 16th-century-style building.
"Our goal with the re-design is to use space effectively and allow the beauty of mathematics to shine through unhindered," said Satyan Devadoss, PhD, the USD Fletcher Jones Endowed Chair in Applied Mathematics. "Through the glass walls of the math studio, students will see some seriously cool, playful investigations and constructed models, illustrating what mathematics looks like when it's embodied beyond a textbook or chalkboard."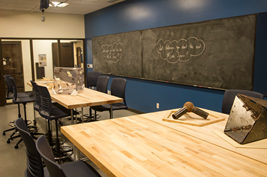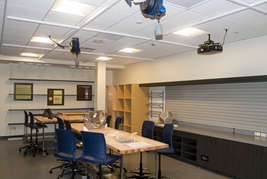 SCHEDULE AVOIDS HITTING A WALL
USD had pre-ordered the new replacement windows when deteriorating exterior walls were discovered. A new wall would be needed, but the windows weren't designed to be installed as part of new wall construction, mainly because they wouldn't necessarily be watertight.
Utilizing IPD on this complex project helped harness the different specialties of key project stakeholders enabling the team to quickly come together to find a solution. The team developed a way to waterproof the new wall system that could get the replacement windows to fit and avoid the delay of having to reorder new windows — while complying with the 16th-century style. To enable this, R&S created a temporary wall to support existing structures while the deteriorated wall was retrofitted.
Ultimately, because of this planning and coordination, this potentially serious problem was kept from delaying the project's tight deadline.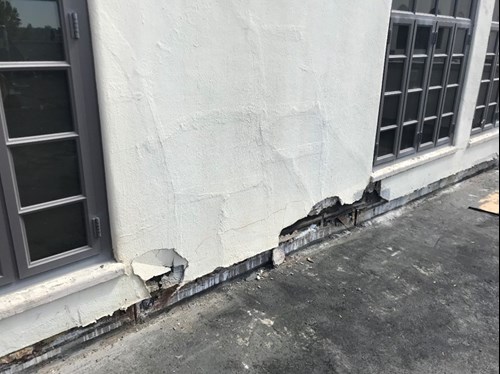 EXPERIENCE PAYS OFF IN SUMMER SPRINT
That deadline was Aug. 24 — just 65 workdays after work could begin, on May 30. So the team had just the summer break to get all the renovation done before students and faculty would move back into Serra Hall for fall classes.
To streamline construction, R&S scheduled construction of the four project elements simultaneously: the new math facilities; a teaching laboratory for biology; anthropology facilities, including an exhibit space on Native American culture; and the ceiling, roof and window work. The team also knew of the risk of hazardous materials before work was done, and had lead and asbestos removed proactively before further work began, saving time and money later on.
Being able to run all these projects at the same time required the type of expertise and knowledge of the construction environment that only experience can provide. Luckily, R&S has worked with USD on campus projects for 18 years. The Serra Hall project is proof that taking the time over the years to build that relationship and gain that client-specific knowledge pays off.