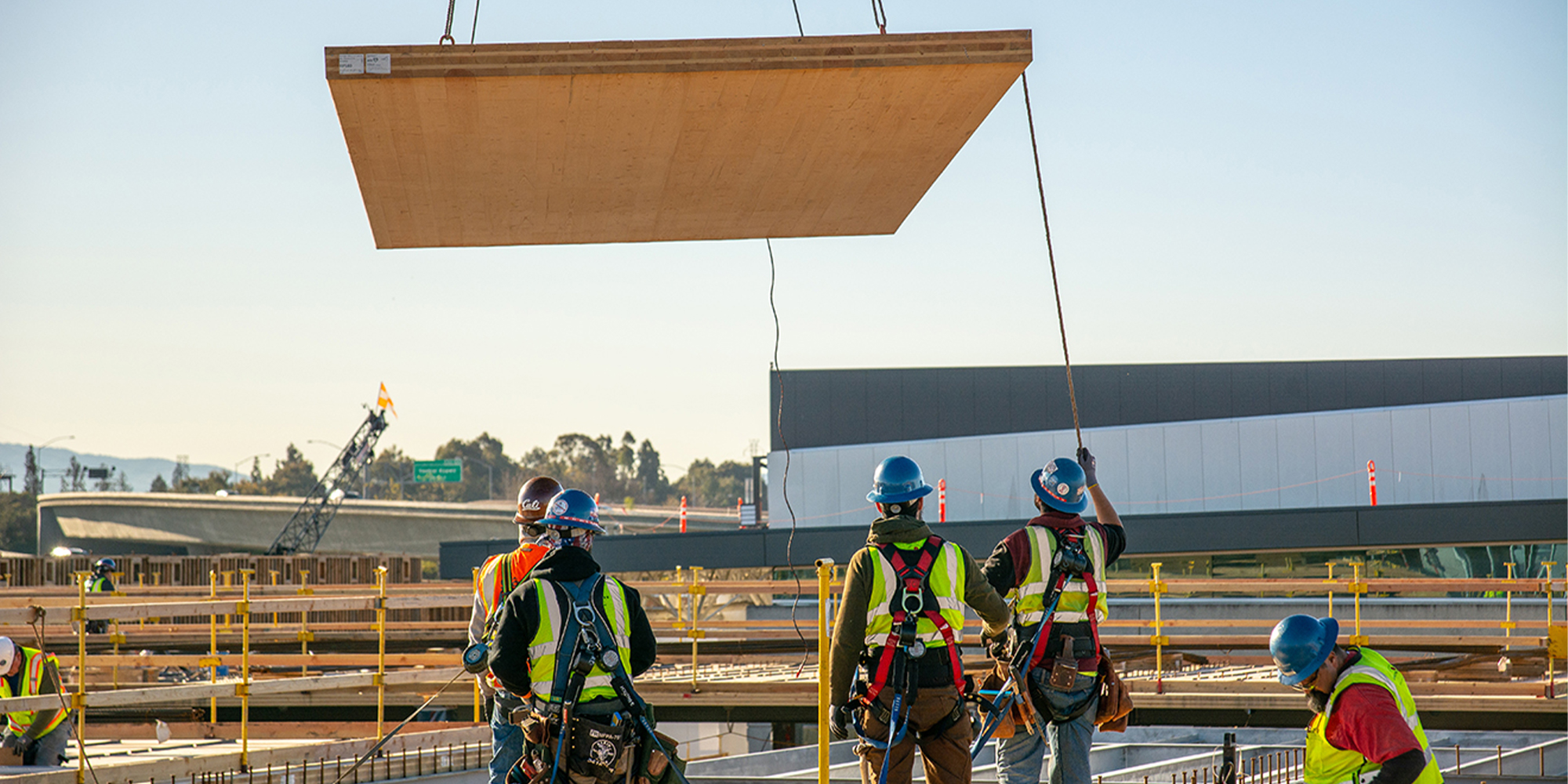 Case Study: Cross Laminated Timber
July 23, 2019
Cross-laminated timber (CLT) is a large-scale, prefabricated, solid engineered-wood panel, and is a highly advantageous alternative to conventional materials like concrete, masonry or steel. As durable as concrete and requiring significantly less energy to produce a comparably strong steel beam, CLT is proving an increasingly popular alternative to both.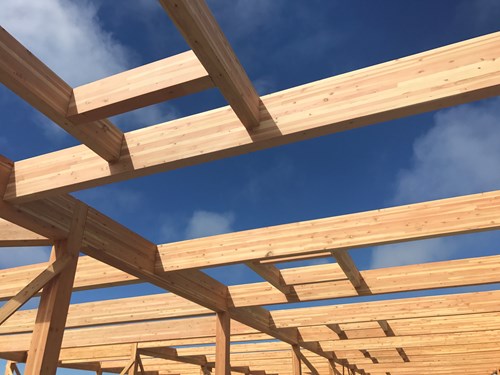 Lightweight yet very strong, with superior acoustic, fire, seismic and thermal performance, CLT performs better against fire and earthquakes than conventional structural materials. CLT is also fast and easy to install, generating almost no waste on site. Wood is also the only primary structural material that grows naturally and is renewable. Carbon storage is an important component of building with CLT. A healthy tree in a forest will release oxygen and store carbon dioxide (CO2). Using mass timber as a building product reduces the carbon footprint by also storing carbon dioxide (CO2) in the same way a healthy tree would.
CLT is also beautiful, creating ceilings and columns which don't need drywall thus reducing material usage while bringing the warmth of natural wood indoors. CLT is a great structural alternative, offering design flexibility and low environmental impacts, however, exceptional care and thorough process is required for properly installing CLT.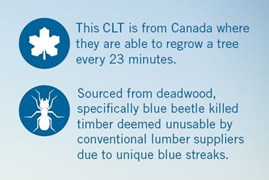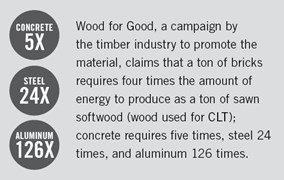 Through our experience building CLT projects in California, including the largest CLT building in the United States (as of June 2019), we've honed our processes and techniques to exceed owner and designer expectations:
Scheduling of material deliveries and sequencing installation.
Proper storage of panels and columns on-site.
Preparation of panels and columns for installation.
Adherence to tight building tolerances.
Post-installation material protection.