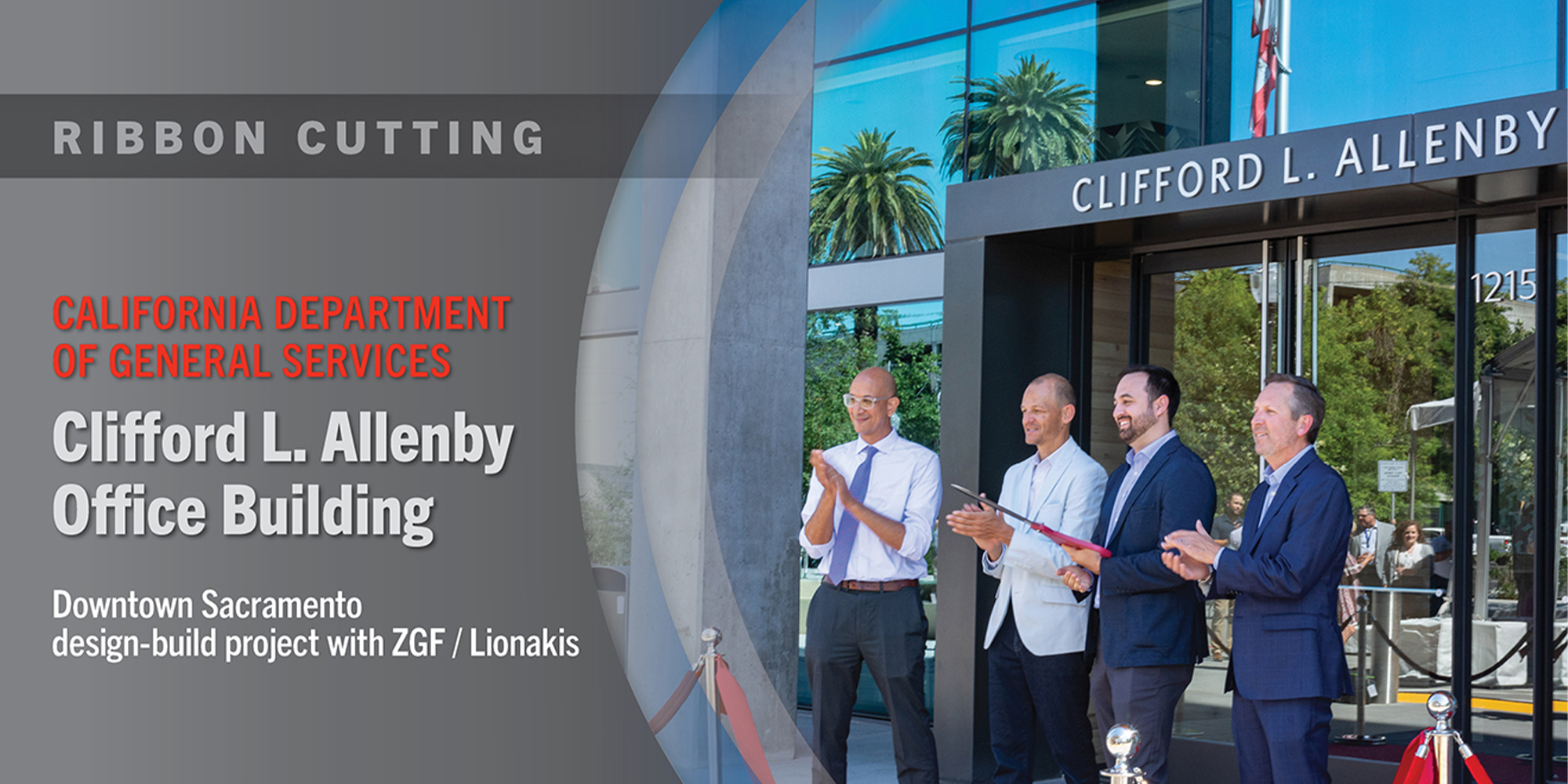 Celebration for DGS's new Clifford L. Allenby Building
June 30, 2021
A ribbon-cutting ceremony Friday celebrated the opening of the first new state office building in downtown Sacramento since 2003. The Clifford L. Allenby Building, a $232 million design-build project that began in 2018, is the first of a new modern model of state workspaces with zero-net energy construction.
"This project was a 3+ year heart-and-soul effort for Rudolph and Sletten and its esteemed design partners, ZGF Architects and Lionakis.  When we formed the R&S | ZGF | Lionakis team in the early part of 2017 in pursuit of this project—formerly called the New O Street Office Building Project—we knew we had something special.  When you're with a group of people with a common approach, tremendous drive, and a real passion for doing your best work, well, that feeling is unmistakable.  You know you have the goods to create something special that will be hard to beat.  Fast forward through being awarded the state's very first State Project Infrastructure Fund (SPIF) project and the first new state office building built in over 2 decades, we are elated this high-performance project is receiving so many kudos and positive reviews.  The team feels we achieved what we set out to do – create the best high-performance state office building out there that people will love working in," says Rudolph and Sletten's Sacramento region Vice President of Operations, John Home.
Design-build Success
John Home continues, "The state's ability to utilize and enjoy design-build as a project delivery method is no accident.  Design-build breaks the standard, unreliable model of design-bid-build and improves upon the CM At-Risk approach; it is a force multiplier, bringing projects to market with greater speed and efficiency.  It puts the designer and the builder together on 'day one', doing their best collaborative work together with the client in parallel to deliver the best project.  There is no wasted effort or serial processing of information.  For their leadership and championing of the design build model at the state level, we acknowledge Jason Kenney and Mike Meredith of DGS for their efforts.  Furthermore, the progressive model of design-build is coming to fruition as the next level of design-build for the state, bringing these projects to market through a well-vetted qualifications process that brings the best team forward with even greater speed.  As an industry, we thank DGS for taking design-build to the next level.  We won't let you down."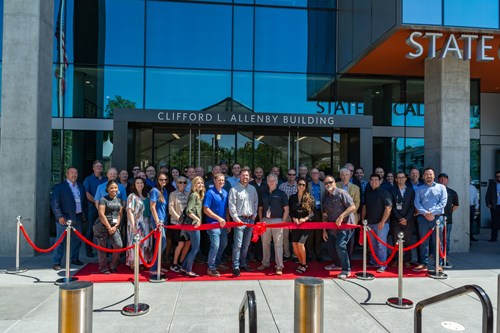 Design-build team of R&S | ZGF | Lionakis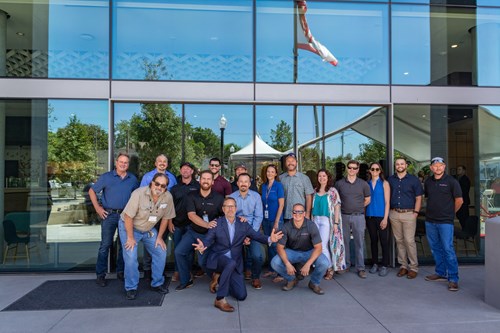 The Rudolph and Sletten Project Team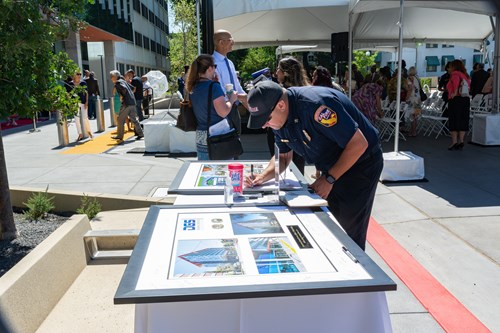 Signing of the commemorative plaque and the time capsule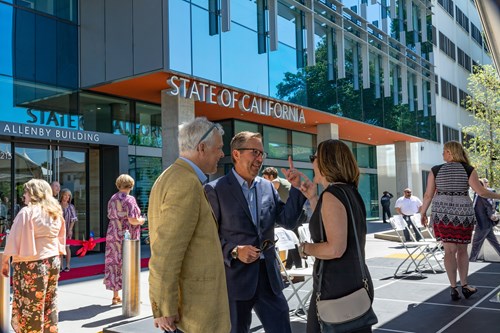 John Home (Rudolph and Sletten) with ZGF architect partners.