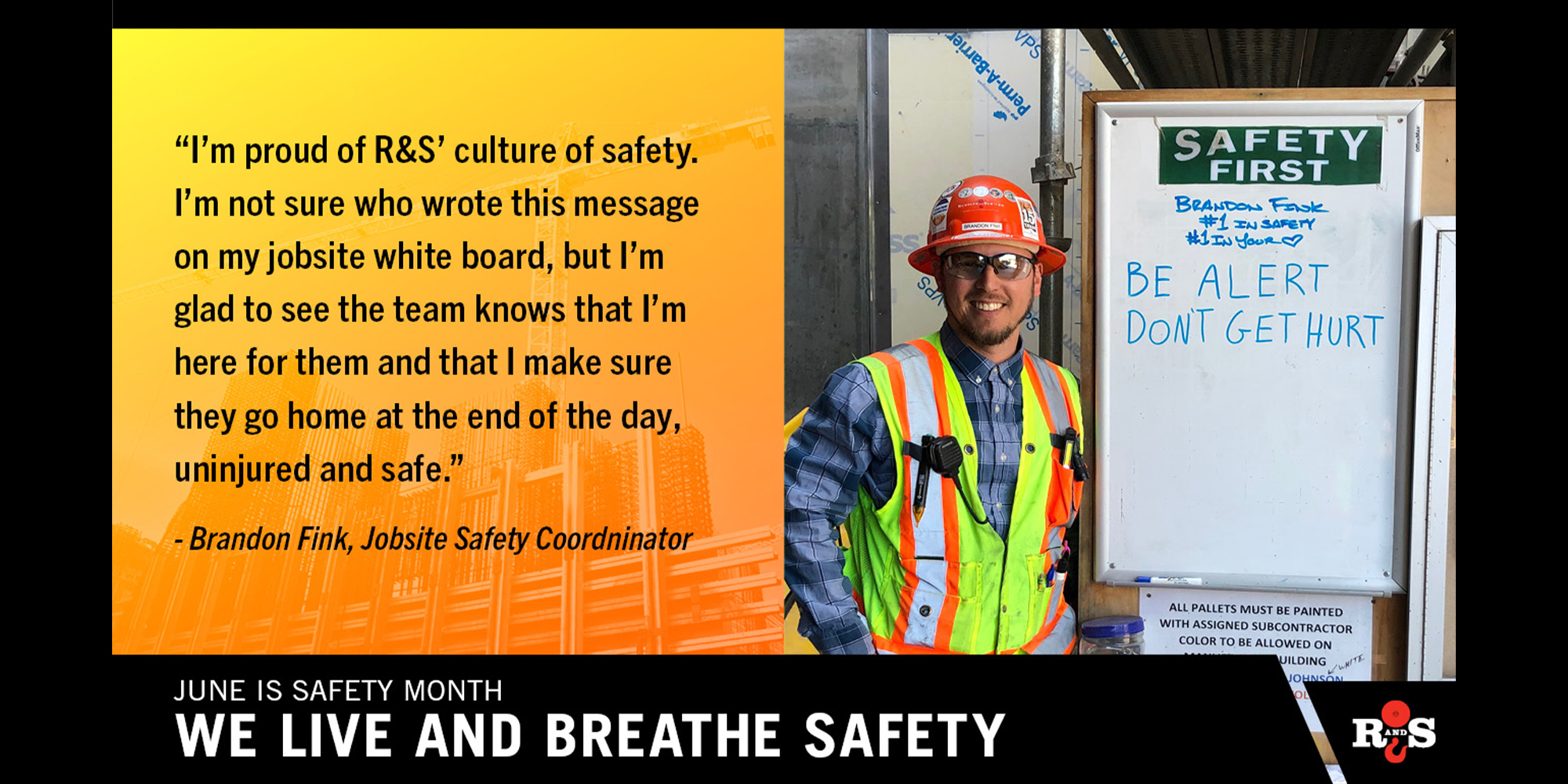 June is National Safety Month
June 10, 2019
The National Safety Council promotes National Safety Month in June. We're taking this month to celebrate our culture of safety and recognize your contributions to making Rudolph and Sletten a very safe place to work.
Safety is also an important part of our company's cultural legacy. We're deeply committed to safety because, at the end of the day, we want everyone to go home safe to their loved ones.
We set a particularly high bar for safety at our jobsites. In ensuring compliance with our Code of Safety Practices, our passionate safety team members lead by example and run a tight ship.
"Safety is my main concern as soon as I start work and throughout my day," says Efrain Vega, Laborer. "If I see someone working without a hard hat or using a ladder in an unsafe manner, I talk to them. I help them to understand that safety is a priority to us, and we don't want anyone to get hurt for working carelessly."
"Safety brings me joy," adds William French, Jobsite Safety Coordinator. "We have a lot of paperwork, and we follow our processes and procedures, never deviating from the plans in place to ensure a constant, consistent safety mindset throughout the day, each and every day."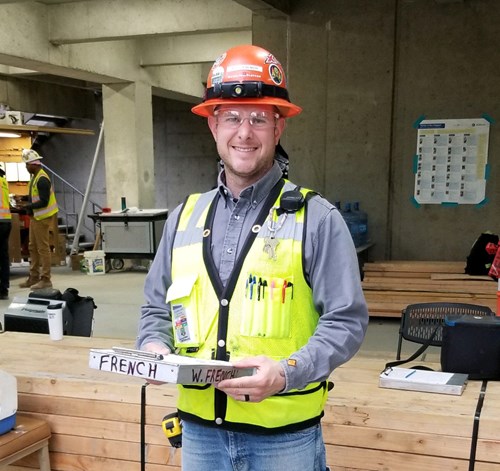 Check our social media channels for more stories about R&S' safety culture:
LinkedIn, Facebook, Twitter and Instagram
Cal/VPP Certification: Our Jobsites Are Safer Than Others
At Rudolph and Sletten, we walk the walk on safety. Our success in achieving Cal/OSHA's prestigious California Voluntary Protection Program – Construction (Cal/VPP Construction) designation for our jobsites is tangible proof that our safety culture is highly effective in ensuring people go home safe.
Cal/VPP is a jobsite certification program that recognizes employers with occupational safety and health programs that are exemplary and meet specific Cal/VPP guidelines. Certified jobsites are expected to have significantly lower risk for serious accidents. Participants are limited to three active certifications.
We run the same rigorous safety program at all of our jobsites, not just the ones chosen for certification. Since 2013, we've achieved Cal/VPP Construction designation for five worksites across our regions, including:
We pursue certification, in part, because we believe it's the right thing to do. Also, certification gives owners confidence that we run a very safe jobsite.
Rudolph and Sletten is proud to be one of just seven commercial general contractors participating in the program. We're one of only two general contractors with multiple, active certified worksites.
Each new certification further strengthens our culture, advances our relationship with Cal/OSHA and ensures more people go home safe.
Louis Cimo, Assistant Superintendent, Roseville, is passionate about our safety culture and says it's why he wanted his son to join our company. "I knew from my first day on the job in 1991 that this was the company I wanted to spend the rest of my career with," he says. "I went home and told my wife how safety was this company's number one priority. When my son Louis Cimo Jr. was getting out of high school, I got him on with R&S. He's been here for 18 years and is a Sr. Safety Coordinator on big jobs. R&S is truly the best and the safest!"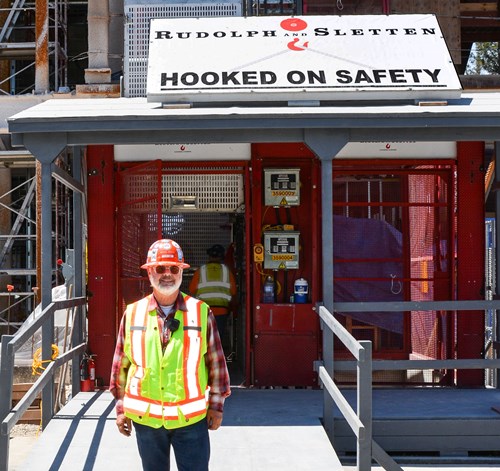 Check our social media channels for more stories about R&S' safety legacy:
LinkedIn, Facebook, Twitter and Instagram