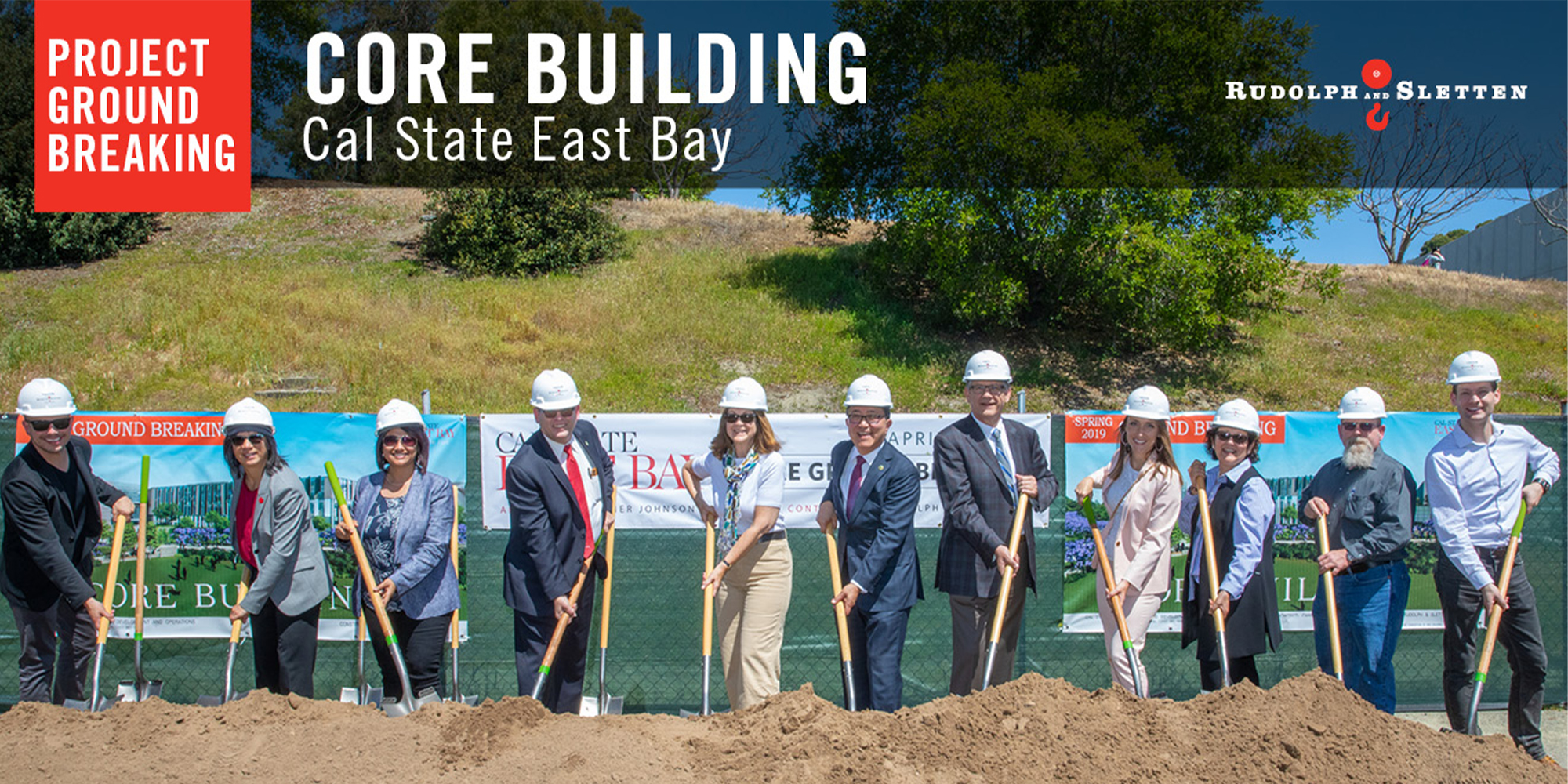 Innovative Library Replacement Breaks Ground at Cal State East Bay
May 15, 2019
The library has long been considered the heart or core of a university campus. By transforming Cal State East Bay's library to meet the needs of its students and faculty, the new CORE building—designed by Carrier Johnson + Culture--will become the center of academic achievement, collaboration and innovation. The campus, staff, architect and Rudolph and Sletten celebrated the construction groundbreaking on Monday April 22nd.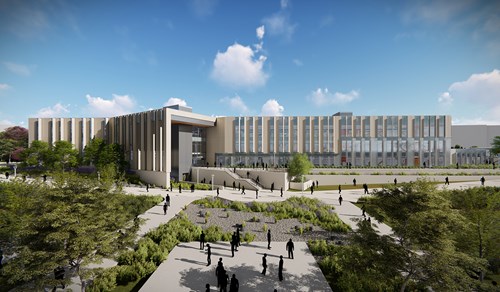 Rendering of the new CORE building courtesy of Carrier Johnson + CULTURE
Purposefully located in the center of campus CORE and the Hub for Entrepreneurship and Innovation will provide students with the technology, tools and access to faculty and professional expertise they need to excel in today's rapidly changing job market.
The center blends the offerings of a traditional library with real-world incubator-type environments, student services and assistance, group project spaces, and presentations and research offerings. Facilities will include printing and scanning machines, modeling and prototyping technology, milling equipment for creating custom circuit boards, and craft precision parts and tools, as well as librarian-taught digital literacy classes. The facility will also serve as a home away from home for students. With a large commuter population, many students spend most of their time in the library.
The design replaces large static areas devoted to books and siloed services with architectural flexibility, enabling spaces to be repurposed according to changing needs. The building will feature three times as many rooms dedicated to student use as the current library has, moving only the most popular and most current books into the new facility. The rest of the library content will remain in their current location.
Cal State East Bay's commitment to sustainability is evident in the new CORE building. It is designed to achieve LEED Gold certification and Zero Energy Ready.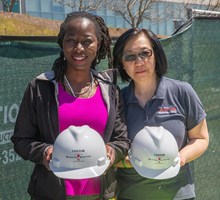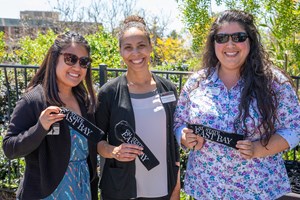 Cal State East Bay staff were excited to celebrate the start of construction on their long-awaited new facility