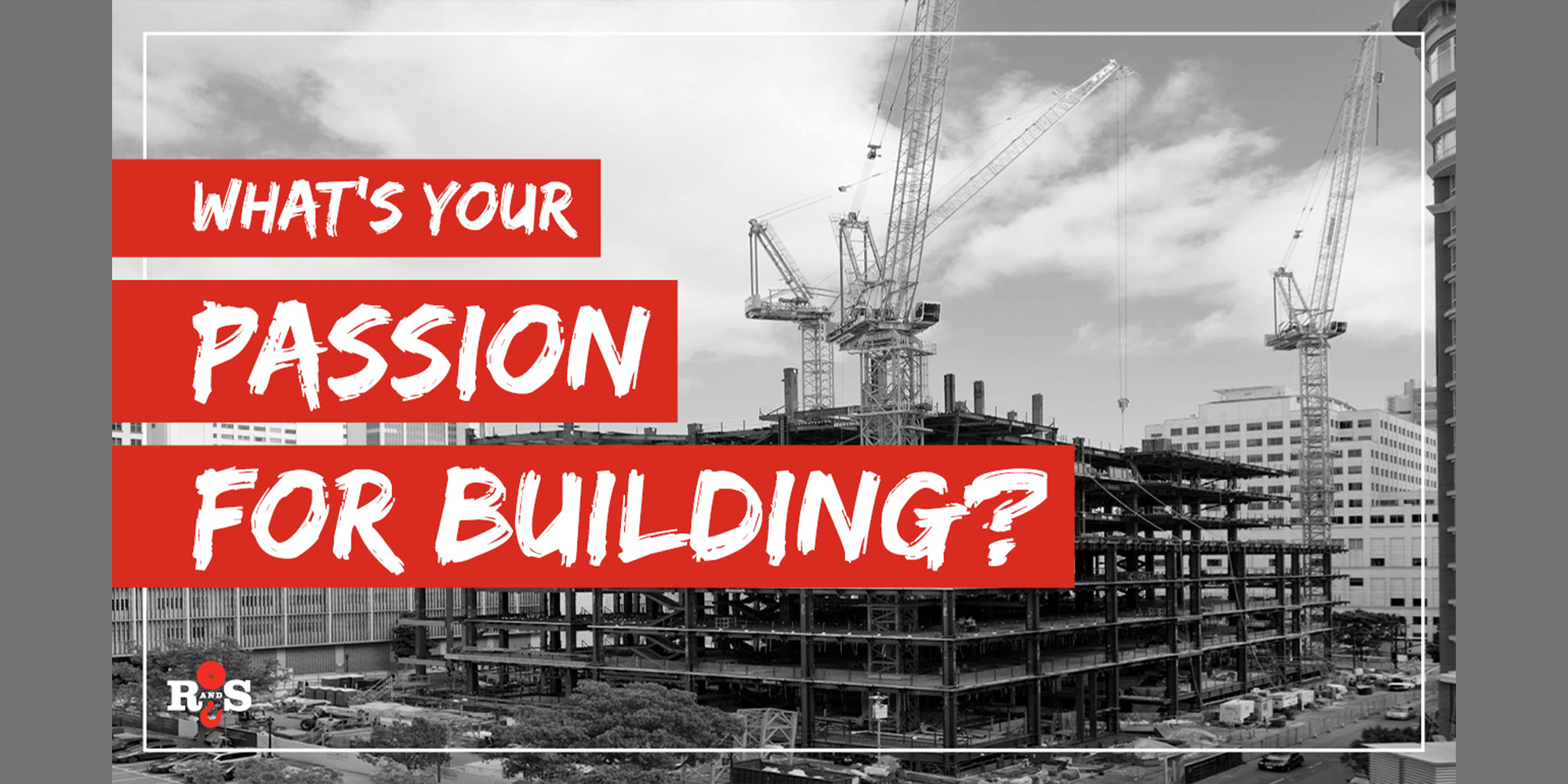 May - Celebrating Our Values
May 7, 2019
At R&S, we're united in our core value of Passion for Building. Throughout the month of May, we're spotlighting team members whose passion drives them to be the best they can be for themselves, our company and our clients. What's your Passion for Building?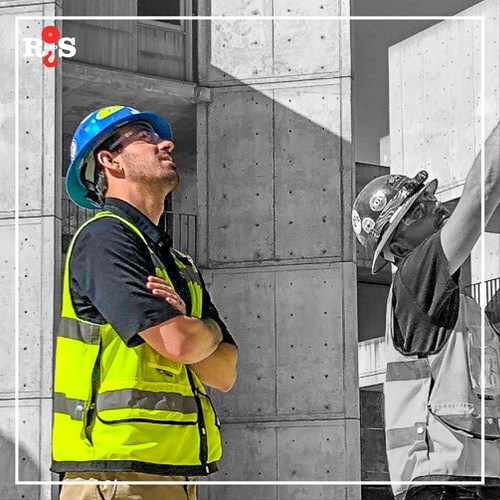 Logan Schaub
Project Manager | San Diego Region
"To me, Passion for Building means embracing all aspects of the project from start to finish, and taking pride in the final product. I come to work with a smile on my face. I expect there will be some challenging times, and I treat those times as an opportunity to really show why we are the best at what we do.
"I feel that R&S has a lot of great people, and that's what makes us the best. I've got great coworkers. I'm a member of great teams. Everything we do is reliant on a team atmosphere. The team environment and being able to work with a great group of people every day — that's what really gets me excited to come to work each day.
"Projects can take several years to complete, and people change a lot in those years. From a professional standpoint, seeing people on the team grow and succeed has always been a source of satisfaction for me. That, and having a happy client. Receiving appreciation from the owner once we've turned over an exceptional product is very rewarding."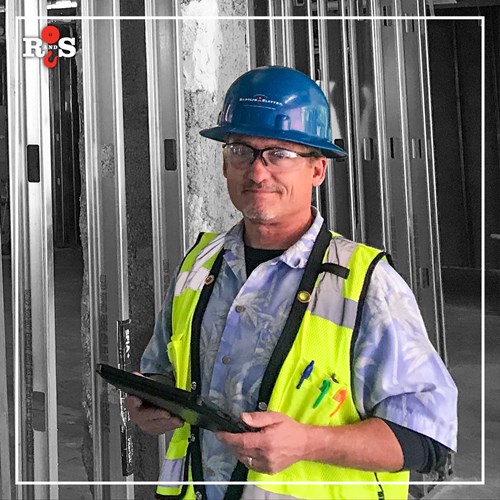 Dean Wageman
Senior MEP Coordinator | Irvine Region
"I love what I do. Being able to benefit the project by maintaining schedule durations and cost savings through my problem-solving skills creates a sense of accomplishment that is hard to describe. I'm on three different projects, and there's so much going on. I know my day is already mapped out, and it won't be the same old thing. I love that.
"R&S is absolutely the best. R&S does things right. We go above and beyond in every aspect of our role in the construction industry — from our safety, which is number one, to the level of detail that we provide our subcontractors, and all the way through to the finish.
"Every time I'm out driving with my wife and point to a project I worked on, I say, 'I've done this one,' and she says, 'I know. You've shown me this one so many times.' I'm so proud of it, I can't help it. The level of detail that goes into the buildings, what it took to get there and the sense of accomplishment at the end are what get me up in the morning."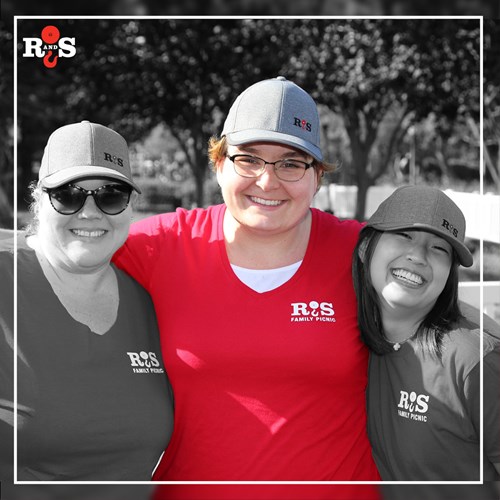 Ashlie Leimbach
Field Union Payroll Coordinator | Headquarters Region
"People are my passion. I am thrilled for the opportunity to provide excellent customer service that goes above and beyond expectations for our employees. I believe that if I am able to support our teams better from the Payroll side they, in turn, will be able to provide better customer service to our owners.
"I've worked in field ops. I've been in the office. I've been in payroll. Getting an opportunity to see how our company operates from all those different perspectives has been really amazing. To have a company that will allow you to find a position that fills your needs is amazing. A lot of people say, 'I have to go to work.' I say, 'I get to go to work.' I get to work with people who I like and who are motivated and driven. That really inspires me to keep moving forward and making myself better.
"I'm really excited to be part of the planning committee for the company picnic. That's the best way for me to show appreciation to the people who, in my mind, are doing the work that sustains our operation."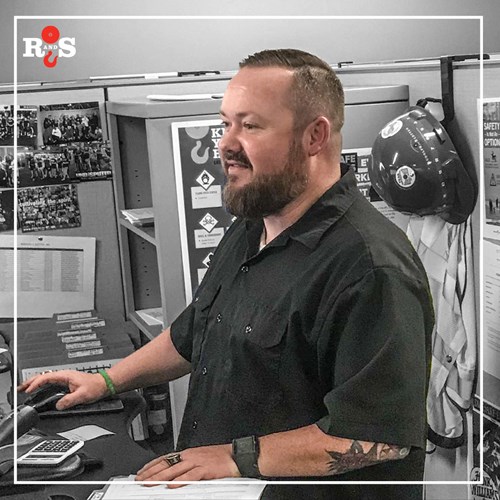 Ryan Johnson
Field Office Coordinator | San Diego Region
"I'm passionate about being on R&S' Special Projects team. We do a lot of biomedical buildings that help with cancer research and things like that. It's pretty cool being a part of these projects that are helping people and helping further the research that could cure some of the most terrible diseases. Also, my co-workers are amazing. We have good conversations, and we all have each other's back.
"Being part of a team that makes something so creative and amazing happen, like building a structure that could potentially last hundreds of years, is in itself a pretty awesome and fulfilling reward. I like being able to see and visit the projects I've helped with. I've taken my boys to see our projects at the San Diego Zoo and SeaWorld. There are things like that all around San Diego that I can point out, which is really cool.
"Having been in San Diego since I was a teenager, I've seen the city change and become such an amazing place to live, work and play. It feels great to be contributing to that legacy."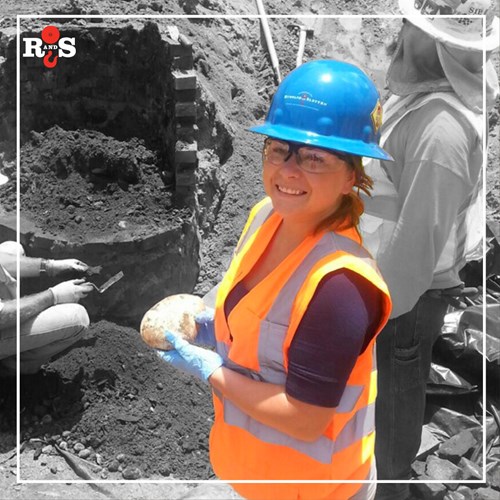 Masha Volhina
Senior Project Engineer | Headquarters Region
"I like to be on healthcare projects because even though the process is challenging, the end result is very satisfying. I know the buildings will be utilized to save lives, and that's what I'm passionate about. I love to help others. At work, I always try to help people as much as I can.
"I love the passion for safety at R&S. I love that we don't take shortcuts. I want to be here long term because I know I am safe here. I take pride in how we value safety.
"It's exciting to show off what we build to friends and family. All my friends know that I worked on the San Diego Central Courthouse, and when they look at the building they think of me. They'll take a photo and send it to me to say, 'I'm by your job site'. I'm proud that the building is part of my favorite city, and I helped put it there."​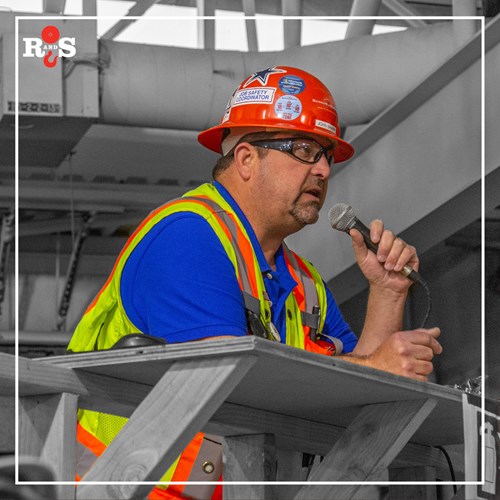 Johnny Sharp
Senior Safety Coordinator | Headquarters  Region
"Safety is one of our company's core values. My personal passion is making sure our jobsites are safe. I work as hard as I possibly can to keep everyone safe and going home to their families every day. R&S has the best and safest jobsites. Everyone looks to us as the example.
"I get a lot of safety training from R&S, and I like to pass on what I learn to other people. It makes me proud when I train someone, whether it's in a safety practice or how to use a piece of equipment safely, and then I see them do it correctly. I've passed my knowledge onto them, and now they can pass their knowledge to others.
"I take safety and our other core values home and teach them to my family. My daughter calls me a safety geek. I do the best I can to make everything safe."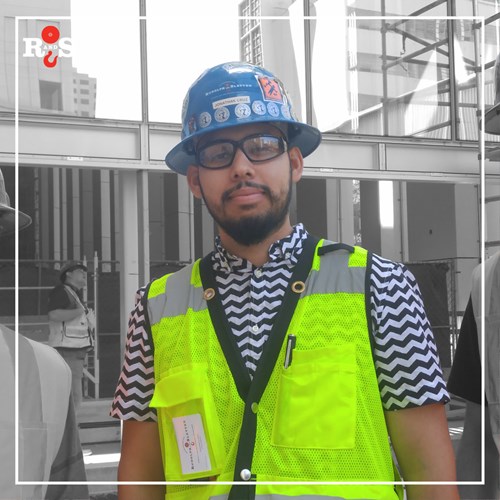 Jonathan Cruz
Project Engineer | San Diego Region
"To me, Passion for Building is the desire to do the best job you can to build successful projects. I'm originally from Riverside but moved to San Diego because there were a lot new of buildings being constructed, and I wanted to be part of the new skyline.
"I work in our company's Special Projects Division. Our team does a lot of work in the pharmaceutical and biosciences industry. I'm a nerd for chemistry and physics, and I really enjoy building labs for the researchers and scientists.
"Along with Doug Ogie, a veteran superintendent, I just finished a project at Legoland. That was a nice one because I was PM. I put the bid together for the project and proposal, wrote out the contracts, and then I ran the project. It was a two-man job, and the project came out great. There were zero punch-lists, and the architect was very happy. It was a new client, they were pleased as well, and they're now giving us more work opportunities."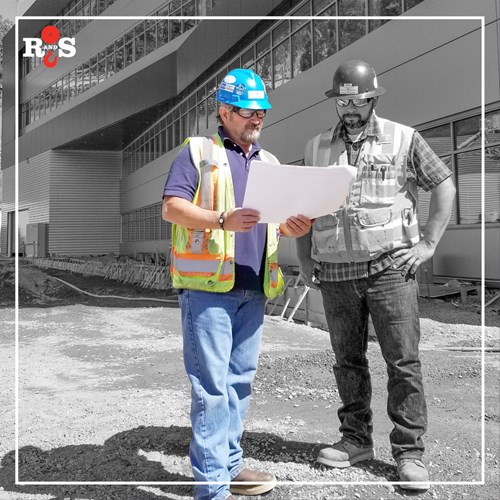 John Santiago
Senior Superintendent | Headquarters Region
"For me, Passion for Building is about putting in the time to make sure that your project is managed properly, you're on schedule, and your staff is working toward that same goal. I don't worry about what hours I put in on the job. I just do what I feel it takes to get my job done.
"I love what I do. Every job is a different challenge. Every job is unique. There's always some piece of it that you've never done anywhere else.
"The 21st Amendment Brewery is a good example. We had never done a brewery. We had a ton of fermentation tanks that were about 27-30 feet tall and 25-30 feet in diameter that we needed to get into the building. We had to cut the roof open and drop them in with the crane. It was great being able to bring my family to the grand opening and getting to drink the first beer that came out of the fermentation tank. What's really exciting is that we built something inspiring for the community that will live forever and created a lasting friendship with the owner."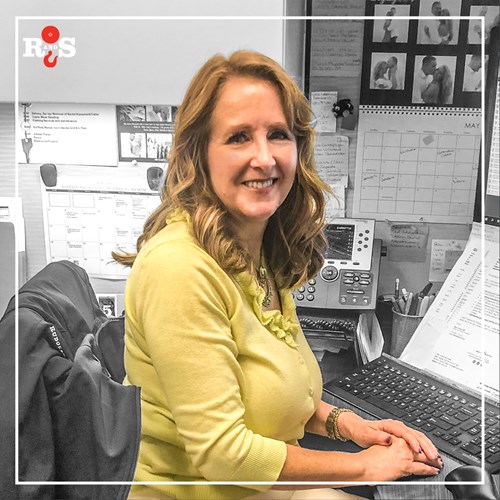 Mary Thomas
Senior Field Office Coordinator | San Diego Region
"For me, Passion for Building is about the hard work that results in the joy of seeing a completed project and having a part in bringing a project to life. I share my passion by being supportive of my team, and by mentoring and training new FOCs.
"I'm a native San Diegan, and it means a lot to me to have a hand in shaping this city's skyline. I'm extremely proud of having been part of the new San Diego Central Courthouse. When I'm called for jury duty, I'm the most excited person in the jury lounge. I love going into a courtroom that I had a part in building and seeing people's positive reactions to it. I find it incredibly rewarding to learn directly from people who work in the building how great it is.
"I'm so proud of what all of us at R&S have accomplished together. Every project we do is a job well done."
Spread your Passion for Building by following us and liking and sharing our news on your social media channels.