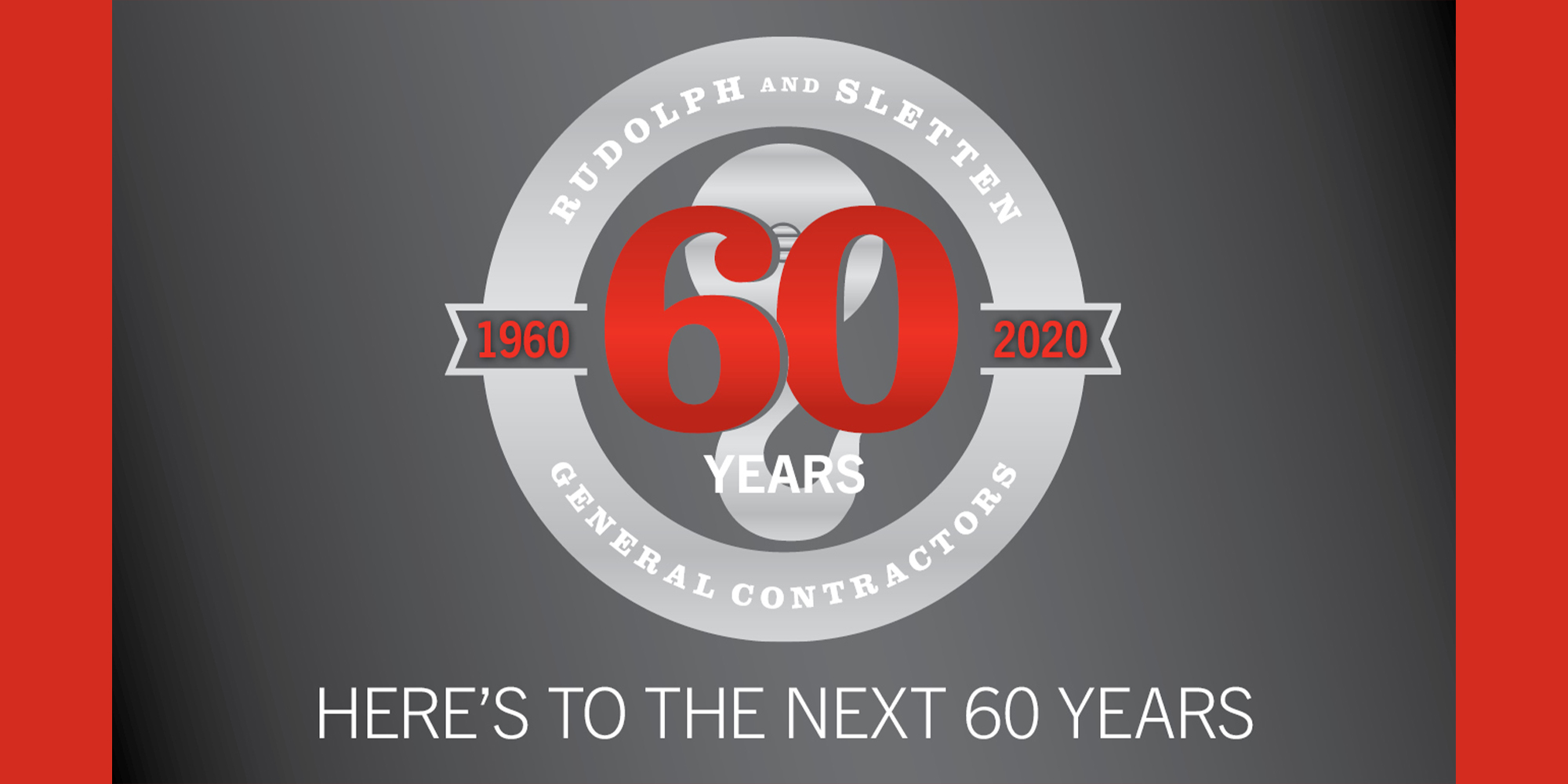 Rudolph and Sletten Celebrates 60 Years of Innovative Construction
January 31, 2020
Over the past sixty years, our expert team at Rudolph and Sletten has been building the future. Just like many of the companies we work with, we started out of the family garage and quickly gained a reputation for excellence in both our work, and our business practices. From our founders to our foremen, everyone who works here is family.
In the last six decades alone, R&S has constructed more than 3,000 projects across California, from research centers designed to cure diseases, to institutions that educate future generations of leadership. As we've grown, we've taken on ambitious, one-of-a-kind projects, from aquariums to zoos, and all the biotech labs, courthouses, hospitals, and universities in between.
Just like the buildings we construct, our reputation is built to stand the test of time. Our success has just as much to do with our talented personnel and technological expertise as it does with personal relationships, honest estimates, innovative schedules, and an ethical way of doing business. For the last six decades, we've continued to rely on our seven core values to guide every aspect of our work and define our company.
Our core values are:
Service - To ourselves, our clients, and our community.
Quality - By employing the most talented and skilled people, we are able to provide the highest quality service to every client.
Safety - We have earned one of the lowest on-site workplace incident rates in the industry, recognized with nearly twenty consecutive years of industry safety awards.
Technology - We aren't afraid to put new technologies to the test in order to minimize waste, improve safety, and "future-proof" our results.
Passion - We have a passion for building—structures, relationships, and livelihoods.
Integrity - We always stand by our word, and make sure to always remain easily accessible.
Client Focus - We wouldn't be here without them. Their satisfaction is our top priority.
Over the next year, we'll be sharing stories about our project teams, and examples of how living our values has allowed our clients to achieve their goals and thrive in the happy, healthy, and productive environment we've built alongside them.
We're excited to see where the future takes us. Between new building and construction technology, better earth-friendly materials and techniques, all our phenomenal employees and the amazing people we get to work with, we're looking forward to another great decade for Rudolph and Sletten.