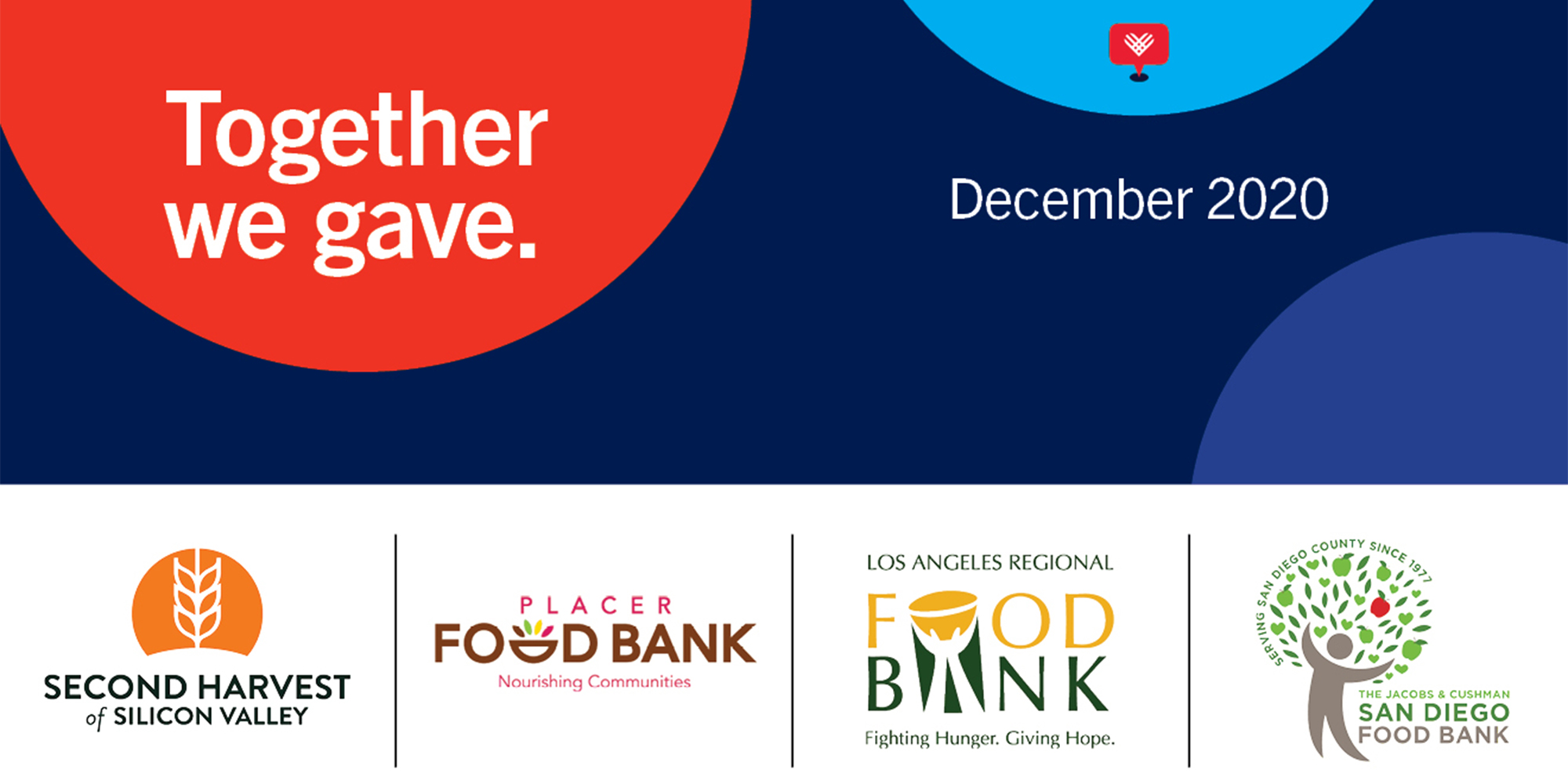 2020 Holiday Giving
January 18, 2021
As responsible members of the communities where we live and build, Rudolph and Sletten and our employees feel a deep commitment to giving back and helping others in our communities. One of many ways we demonstrate our core value of service is through our annual holiday season giving.
The past year presented us with many challenges at work, at home, and in our communities. This recent holiday season, we felt exceptionally fortunate to continue working safely and building with our partners and clients.
What began as Giving Tuesday on December 1st quickly transitioned into a month-long campaign to meet a giving goal of $25,000. We challenged our employees and regional leaders to dig deep to support regional food banks with a dollar-for-dollar company match upon achieving our goal.
Food banks continue to see a dramatic increase in people seeking food assistance since the pandemic began. In California alone, millions of people have sought food assistance. We are proud that these donations are making an immediate impact.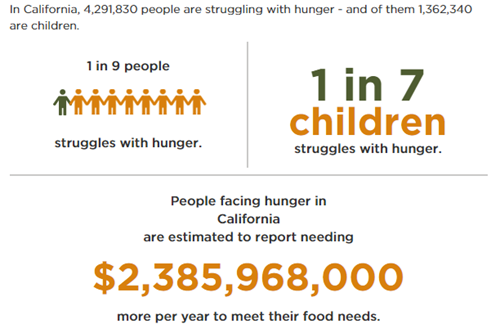 We are thrilled to report that we achieved our goal! A huge thank you to our employees and regional leaders for their hearts of service.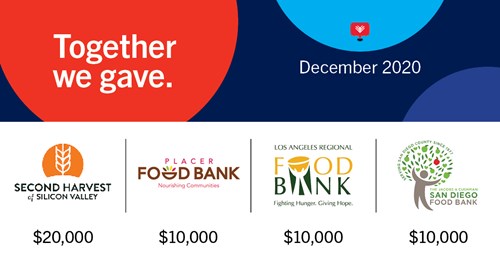 $50,000 in total Food Bank donations = over 100,000 meals!