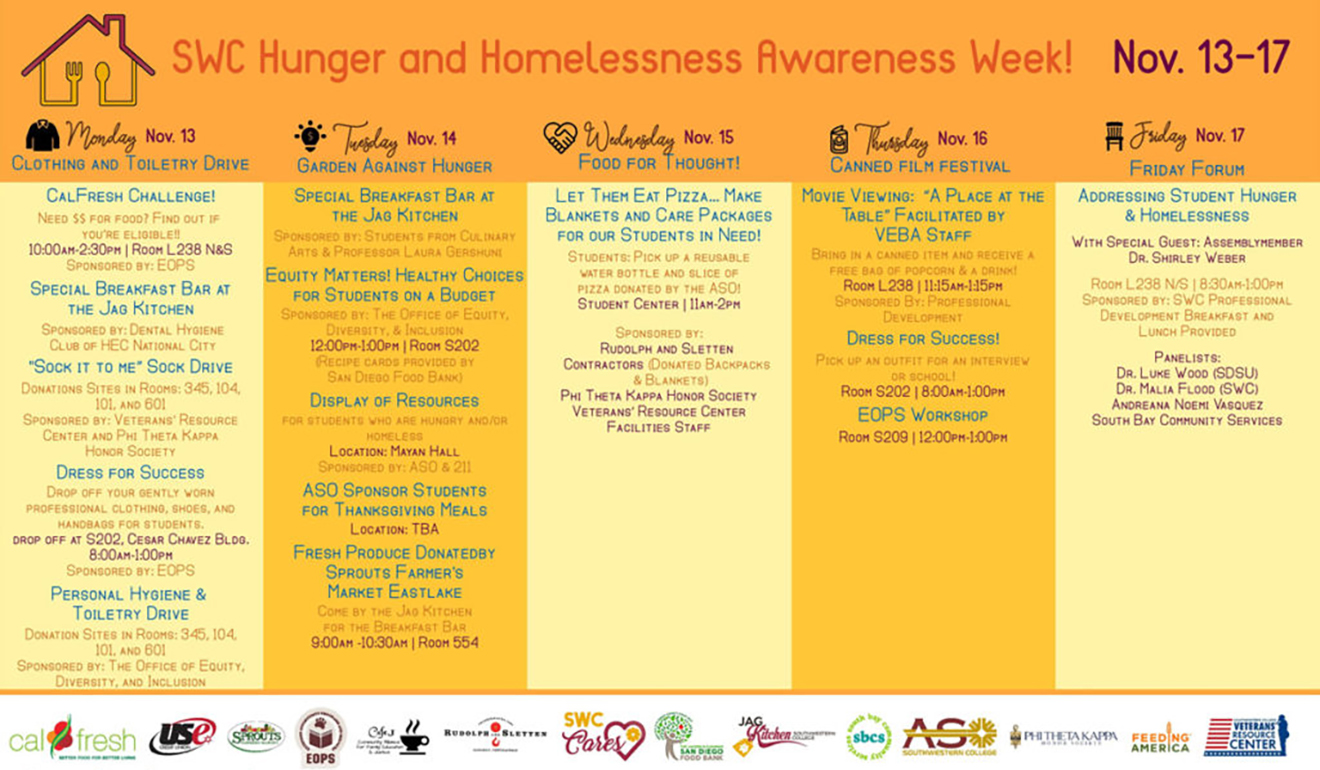 Hunger & Homelessness Awareness Week
Rudolph and Sletten's team on the Southwestern College Math, Science and Engineering Building project in Chula Vista, CA continues to support the student community through donations to their Jag Kitchen Food Pantry. 
The SWC Child Development Center, Family Studies Department and Associated Student Organization (ASO) began the Jag Kitchen Food Pantry to assist students facing food insecurity. Now, a campus wide effort, the Jag Kitchen is a safe and judgement-free zone that can be used by currently enrolled SWC students needing assistance. 
The team is participating in the Hunger & Homelessness Awareness Week activities Nov. 13-17 by donating backpacks and blankets for care packages. For more information about the weeks activities, click here.