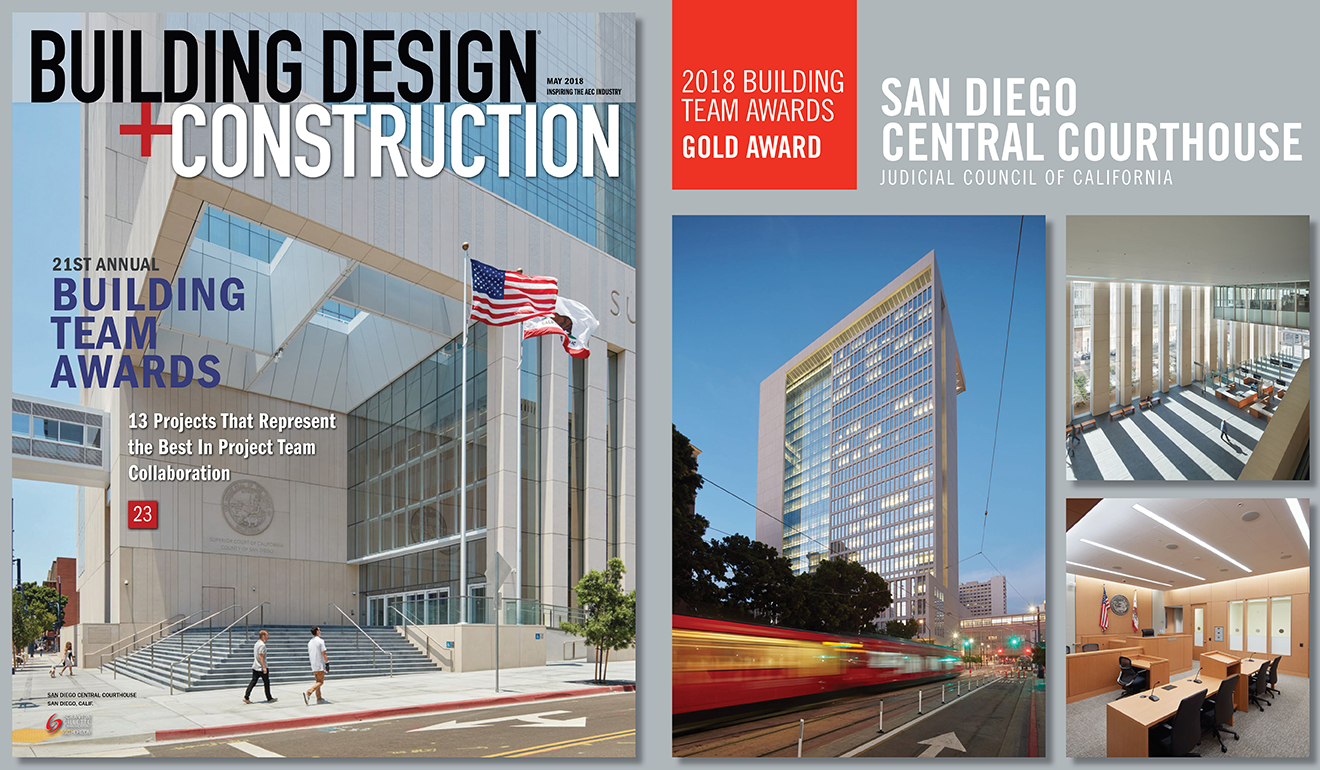 Awards
Courthouse Team recognized for Team Work with BD+C Award
This year marked BD+C's 20th annual Building Team Awards. The submissions were judged based on two criteria:
Design/engineering/construction quality and excellence (50%)
How the Building Team (architects, engineers, contractors, CMs, subcontractors, building owners, developers, government entities, etc.) collaborated to overcome obstacles and make the project succeed (50%)
The San Diego Central Courthouse project was selected as Gold Award winner for delivering on several key owner objectives:
Flexible, adaptable spaces.
Landmark design that celebrates the skyline.
Enhanced seismic design.
Read more about the project here.
"The San Diego Central Courthouse increases the access to justice for citizens of San Diego County by consolidating 71 court departments," said Clifford Ham, Judicial Council of California Administrative Office of the Courts. "The building is both noble and efficient, representing the importance of the Superior Court of California in this community and providing a safe, well-organized, technically sophisticated environment for the judicial proceedings."