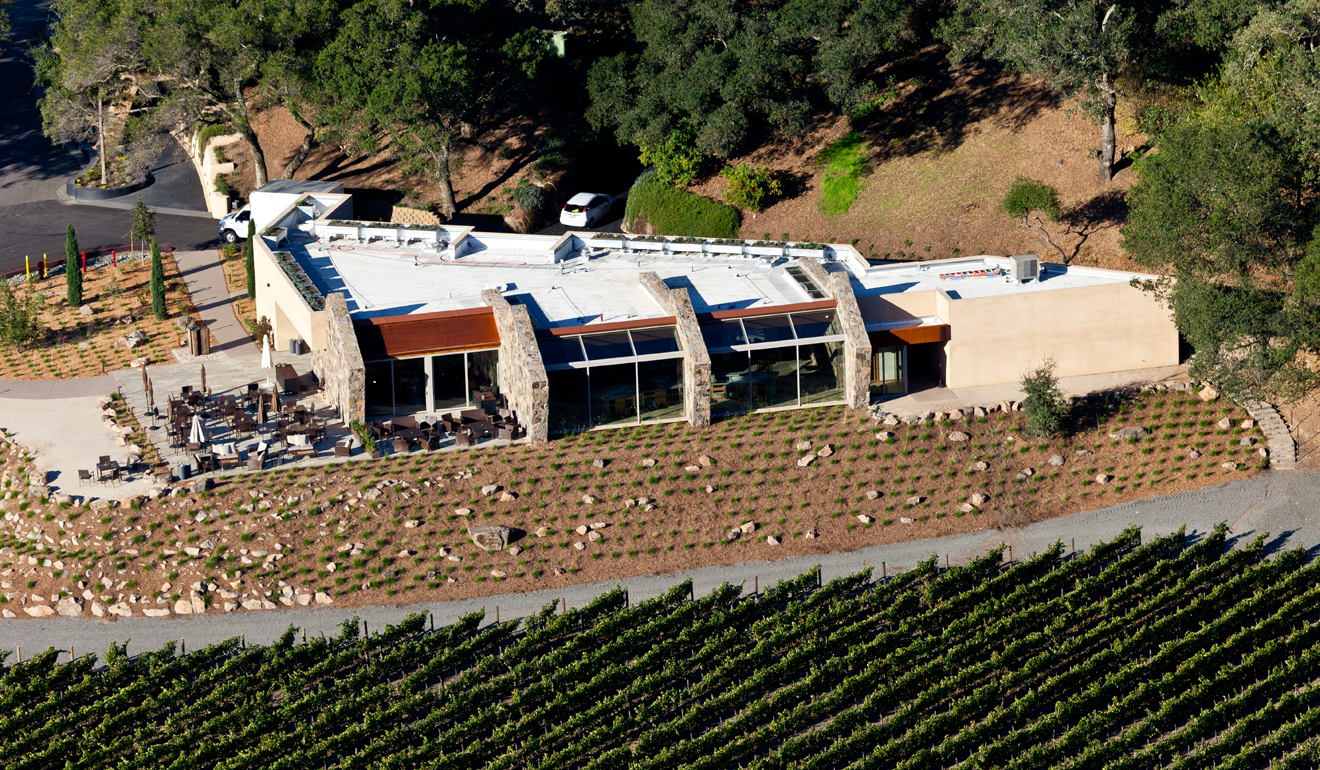 Stag's Leap Wine Cellars - See and Taste the Best in Napa
Overlooking its historic estate vineyards, the FAY Outlook & Visitor Center includes development of an entirely new hospitality center complete with a gated entrance, roadways, parking lots and a 6,000-square-foot single-story visitor center. The entry features a custom fabricated corten steel gate and site retaining walls that enhance the natural topography, historic trees and original stacked stone walls.
World-renowned Barcelona-based architect Javier Barba—in collaboration with Daniel McDonald Architects—created the design for the new FAY Outlook & Visitor Center to take advantage of the stunning views of the Stag's Leap Palisades, as the mountain and its legend are central to the Stag's Leap Wine Cellars story.
The center includes a welcome area, tasting area, reserve tasting room with private patio, offices and wine display and storage areas. The venue features skylights, low-profile LED lighting and floor-to-ceiling windows to allow visitors to witness the changing seasons.
The challenging site conditions required geotechnical collaboration for a stiff mat slab solution. Concrete shear walls and frames, as well as CMU walls, were used for the bearing and seismic resisting force systems, which were tested with the recent seismic activity in the area. Hand-fitted stone work is used throughout the center, which came from the property so visitors can appreciate the natural beauty of the earth occurring in the cliffs of the Palisades up close.
"There's no question Stag's Leap Wine Cellars is one of the world's most highly regarded winery estates," said Ted Baseler, President and CEO of Ste. Michelle Wine Estates. "We are delighted to open this incredible FAY Outlook & Visitor Center to give our customers a tasting experience worthy of the world-class wines being produced here and one that offers spectacular views of two of Napa Valley's iconic Cabernet vineyards."