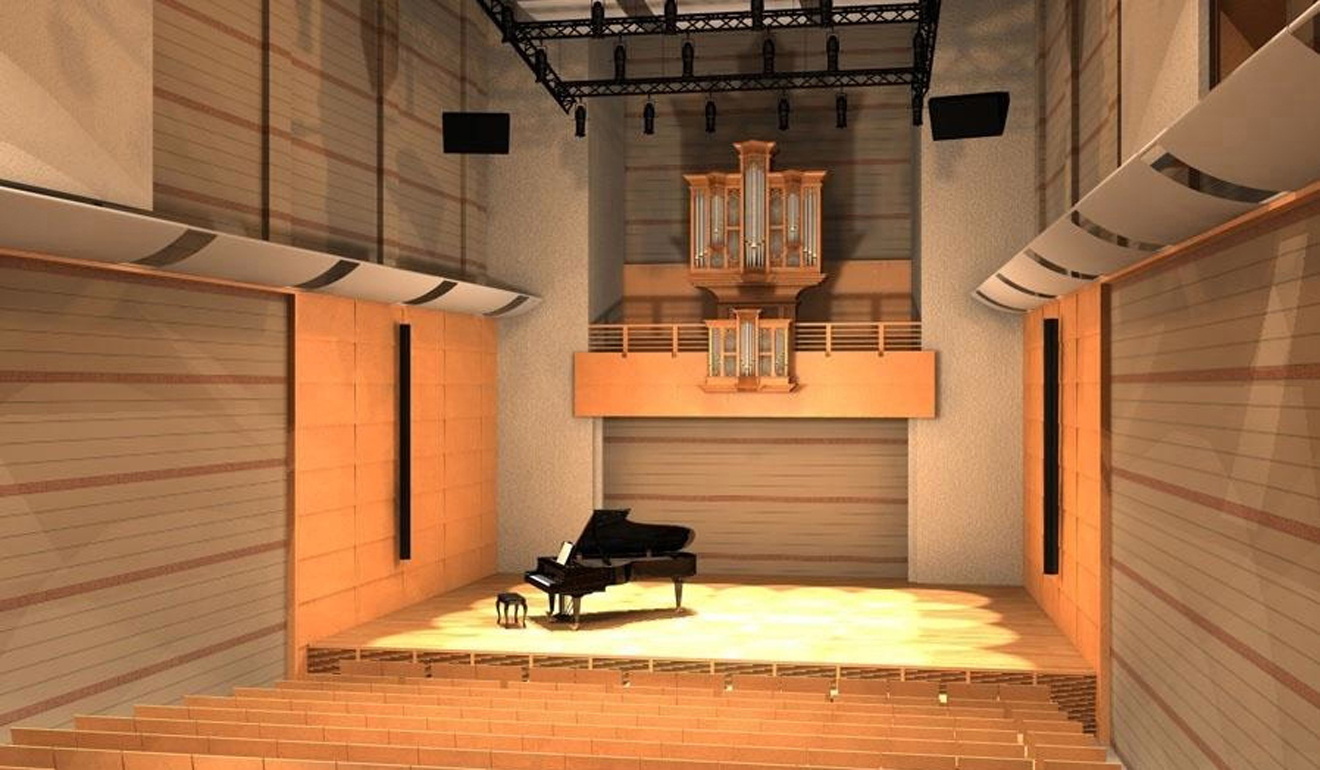 Sonoma State University - Recital Hall Debuts
The opening of Schroeder Hall—the intimate, 250-seat recital hall named for the Peanuts piano-playing prodigy—fills a pivotal role for both the Green Music Center and the University music program. Located adjacent to the 1,400-seat Weill Hall, 3,420-square-foot Schroeder Hall will serve as classroom and lecture space for all majors on weekdays, including faculty and student recitals. On weekends, it will host performances by community groups and visiting artists, including authors and poets.
"This beautiful hall meets our needs today and will serve us far into the future, providing a unique experience for our music students and the rest of the campus," said Brian S. Wilson, chair of SSU's Music Department.
Due to its proximity to Weill Hall's outdoor seating, it was important to minimize potential echoes during performances in the larger venue. The rounded exterior of Schroeder Hall does just that, while also creating a crisp focus within. Schroeder Hall boasts many of the same furnishings as the larger Weill Hall, including custom-crafted wood seats.
Future plans call for construction of a 10,000-seat outdoor amphitheater with both fixed and lawn seating.