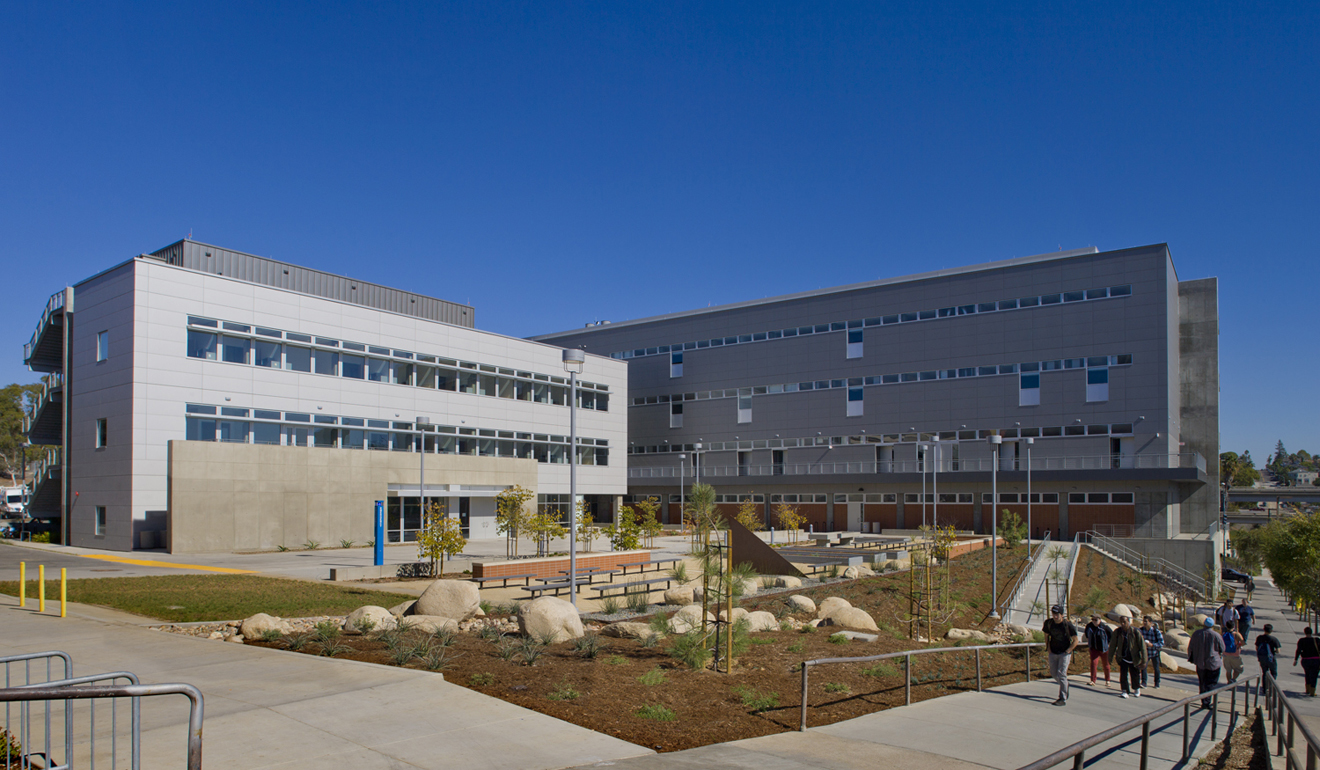 San Diego City College, Science Building
The new Science Center provides a learning environment and educational opportunities that rival the best of higher education institutions. The 98,000-square-foot, four-story building includes modern laboratories and classrooms for the Astronomy, Life Sciences and Physical Sciences programs. The building also features a planetarium, an outdoor patio area with teaching garden and a rooftop observation deck.
The project is on track to obtain LEED Silver certification by the U.S. Green Building Council. Sustainable design components include sunshade devices to reduce solar heat gain and glare, clerestory windows and light shelves that increase daylight and reduce energy usage, and highly insulated walls and roof to conserve energy resources while making the building more comfortable.