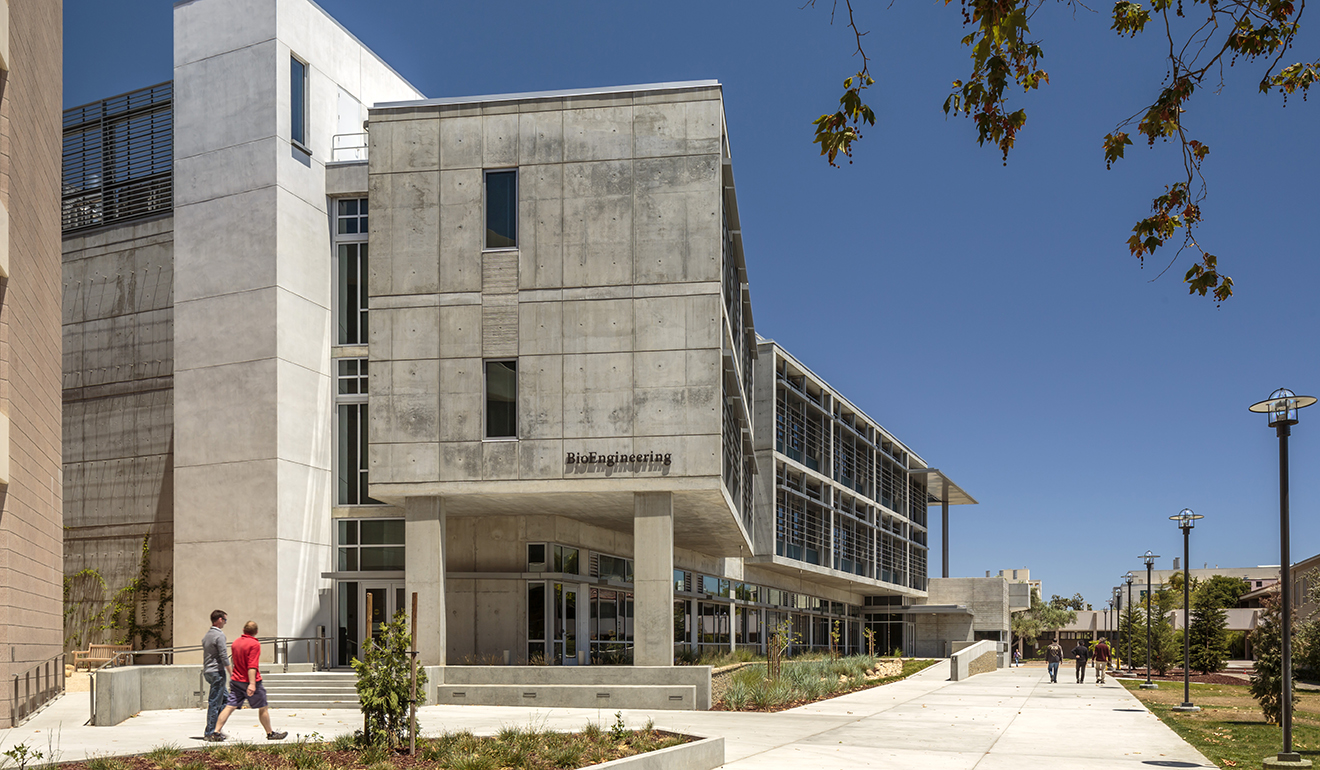 Awards
Projects
UCSB Bioengineering achieves LEED Platinum
The U.S. Green Building Council has announced the LEED Platinum UCSB Bioengineering Building has won the 2018 Sustainable Innovation Awards in the Health and Well-being category.
"We appreciate the time and energy it takes to deliver these types of high-performing projects. The jurors appreciated the innovations that you documented and agreed that your project was way beyond rating system requirements or code and really demonstrated excellence in design and construction," wrote Julie Du Brow, an Interim Executive Director with U.S. Green Building Council-Los Angeles.
The UCSB Bioengineering Building is an 83,756-sf four-story cast-in-place concrete structure. It holds laboratories, a lecture hall and a basement for research. It was built in the core of the operational campus next to the library. Waterproof concrete walls and polished concrete floors will extend the longevity of the building and will keep maintenance costs low.
The site's coastal location allowed the design team to capitalize on the Mediterranean climate. They were able to utilize an ample amount of natural lighting by installing solar tubes with louvers that reflect the light for a perfect indirect lighting. The natural ventilation system includes manual and operable windows and three Strobic fans help limit the use of air conditioning and heating, big energy users.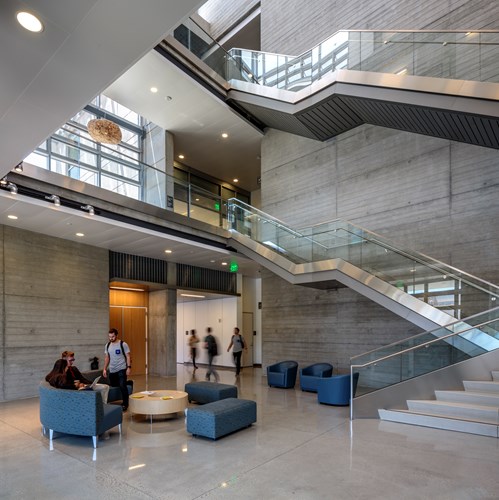 Find out more about the UCSB Bioengineering Building here.
The building's LEED credentials can be found on the U.S. Green Building Council website.