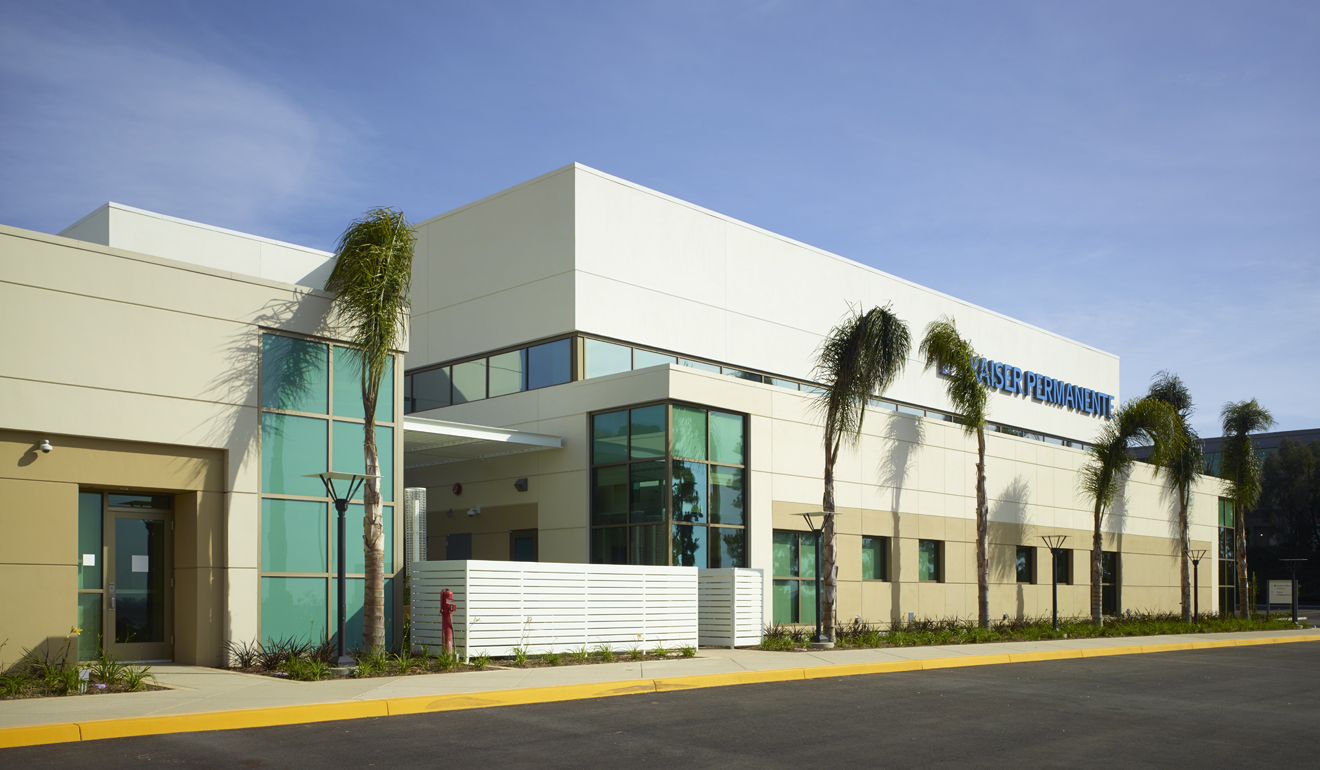 Expanded Care for Kaiser's Medical Offices
To better meet the needs of its expanding membership, Kaiser Permanente opened its expanded Diamond Bar Medical Offices earlier this year. A 2-story addition was built adjacent to the existing 1-story facility, with an interior connecting hallway linking the two buildings.
The 38,000sf building is designed to Kaiser Permanente's Total Health Environment standards focusing on providing a comfortable and welcoming experience for their members, and will house 33 providers with specialties including behavioral health, pediatrics, obstetrics and gynecology, and optometry.
2-story addition to existing occupied medical office building
33 Providers in a range of specialties
10 month accelerated schedule meeting quality and budget goals
LEED Silver sustainable design
Self-Performed concrete scope of work
The Challenge of a Seamless Addition
KP's development agreement with the City of Diamond Bar required the exterior of the building to match the existing building; color, finish, and glass. The challenge to matching the existing facility lied not only in availability of the materials, but complying with new code requirements. What was approved and installed six years ago would not pass current code requirements. During the submittal process, Rudolph and Sletten assisted the design team, Perkins + Will, in locating preferred substitutions for glass and the exterior wall system to be upgraded or changed to meet current code and LEED requirements.
The Flu Brings More Than Just Sniffles
Due to changes in healthcare law, KP required an earlier move-in date to serve its expanded group of members. Originally scheduled for completion in June, the schedule was accelerated two months for an early March completion. 12 months of work activities were condensed into 10 months, while still delivering a high-quality, cost-efficient facility which KP is known for.
The threat of an intense flu season caused a further impact, requiring a 3-month early turnover of a portion of the parking lot to accommodate high traffic to the existing facility.
i-Frame Building Envelope System
First project in California; first for KP
Airtight building envelope; improves energy efficiency and indoor air quality; 7 LEED points
Pre-fabricated wall panel system with EIFS was easy and fast to install