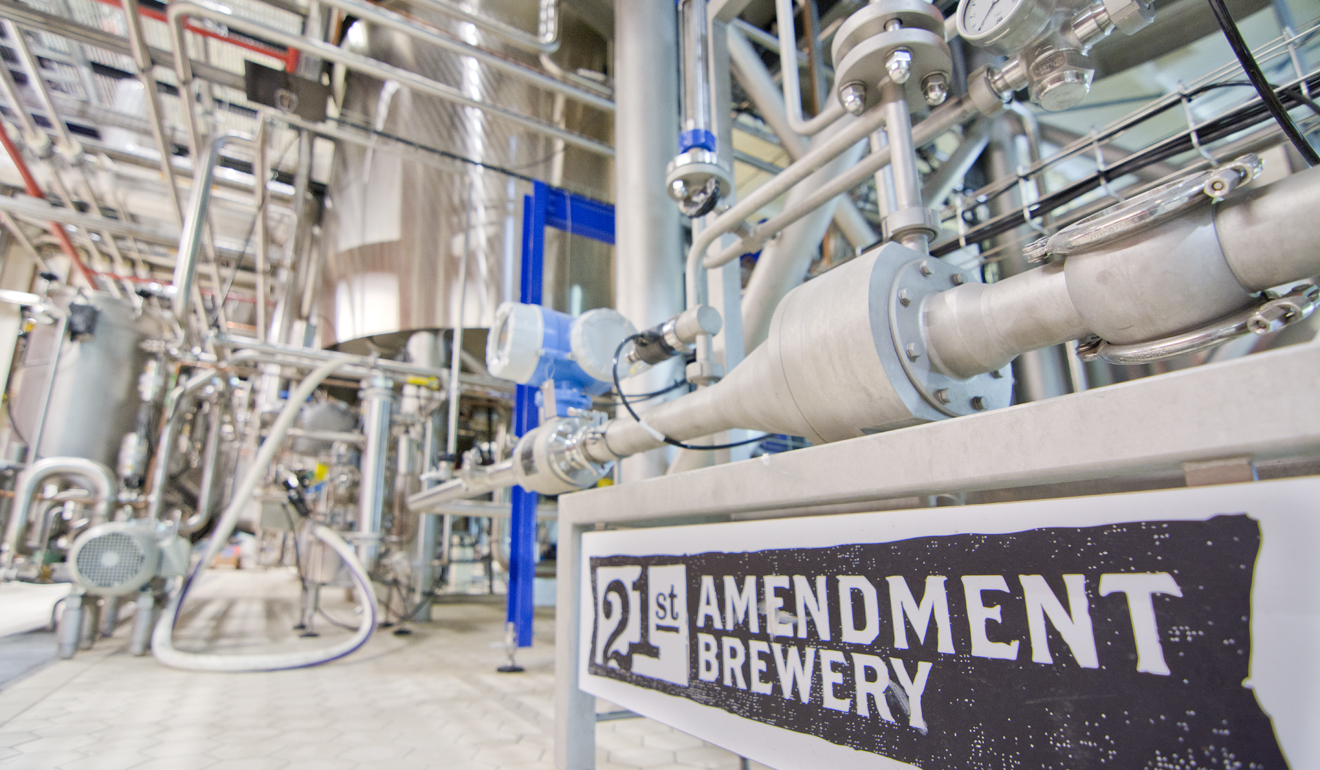 The Brew is Back
With over 14 years under their belt, 21st Amendment Brewery is not new to the craft beer industry, but their new 95,000-square-foot brewery facility puts them into another league.
330k barrel a year production facility
5 acres of industrial warehouse space
Located in the former Kellogg's cereal plant in San Leandro, 21st Amendment Brewery's new production facility will vastly expand production making the brewery one of the biggest in the Bay Area. With estimates of over 300,000 barrels per year, 21st Amendment Brewery wanted visitors to be able to immerse themselves in the art, science and process of craft brewing.
Let's Build Technically Challenging Projects
Rudolph and Sletten understands what it takes to build a craft brewery. We stand ready to provide guidance on critical systems and when key decisions need to be made. Our teams are experts, decoding design drawings and ensuring you have complete information to make informed decisions. Our early involvement during design allows us to provide feedback on project cost, constructability and schedule.
Having never built a brewery from scratch, co-founders Shaun O'Sullivan and Nico Freccia relied on Aidlin Darling Design and Rudolph and Sletten to help design, navigate and provide technical expertise.
"A brewery is a very technical facility…all the CIP and process piping are akin closer to a biopharmaceutical facility than any other beverage production," explains Terry Barnacal, Senior Project Manager.
With a "Brew Date" as 21st Amendment's main goal, Rudolph and Sletten provided critical feedback on the best use of both schedule and budget. Involvement during the design process allowed Rudolph and Sletten to value engineer aspects of the project to achieve the owner and architect's vision while keeping within project budget. Rudolph and Sletten also brought on design-build mechanical subcontractors to handle the design coordination and installation of the state-of-the-art equipment that was procured from Germany by the owners.
The project with the continually evolving design turned out to be one of the most rewarding projects for Rudolph and Sletten. Per Terry Barnacal, "Nothing beats a high-five from the owners when the first brew is underway."
"The best decision we made on this brewery project was hiring Rudolph and Sletten."
Nico Freccia, co-founder of 21st Amendment Brewery