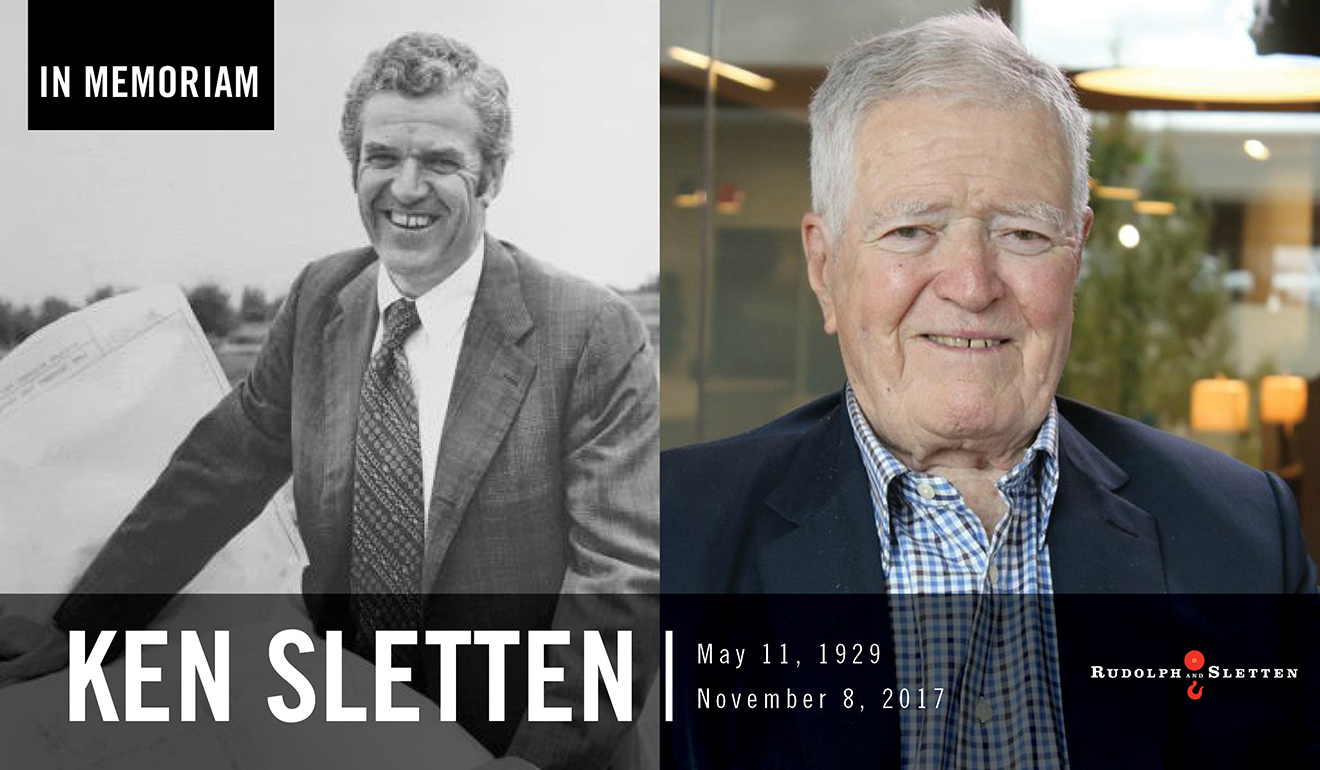 People
R&S co-founder Ken Sletten Remembered
Ken Sletten was one of Rudolph and Sletten's co-founders, and also an industry innovator, mentor and friend.
Ken Sletten's career spanned nearly six decades, starting as a Project Engineer in 1956 after earning his master's degree from Stanford's Graduate School of Business. Ken co-founded Rudolph and Sletten in 1961 with Onslow Rudolph and began working with technology industry clients in what is now known as Silicon Valley. Rudolph and Sletten built the first chip-plating facilities, clean rooms and corporate campuses for the original tech giants such as Fairchild Semiconductor, Memorex, Xerox, Intel, Hewlett-Packard, AMD, National Semiconductor and Apple. Many of the firms became repeat customers due to the R&S's success at meeting challenging schedules, solving difficult problems and building things right the first time.
To best serve this new class of client, Ken helped to pioneer new construction techniques that still serve as a template for the industry today, including preconstruction services, fast-track scheduling and guaranteed maximum price delivery. "We basically had to pick up a year on the construction schedule or [our clients] would be behind their own invention schedule," Ken said.
Not only did Ken build some of California's best recognized buildings, he also practiced and upheld the values of integrity, honesty and commitment to quality within the construction industry.
Known for his belief in giving back to the community, Ken served on the Board of Habitat for Humanity for over a decade and was responsible for the construction of over 300 homes. He has also dedicated time to many other Bay Area non-profit boards.
Ken is remembered by his wife, Phyllis and their two children.