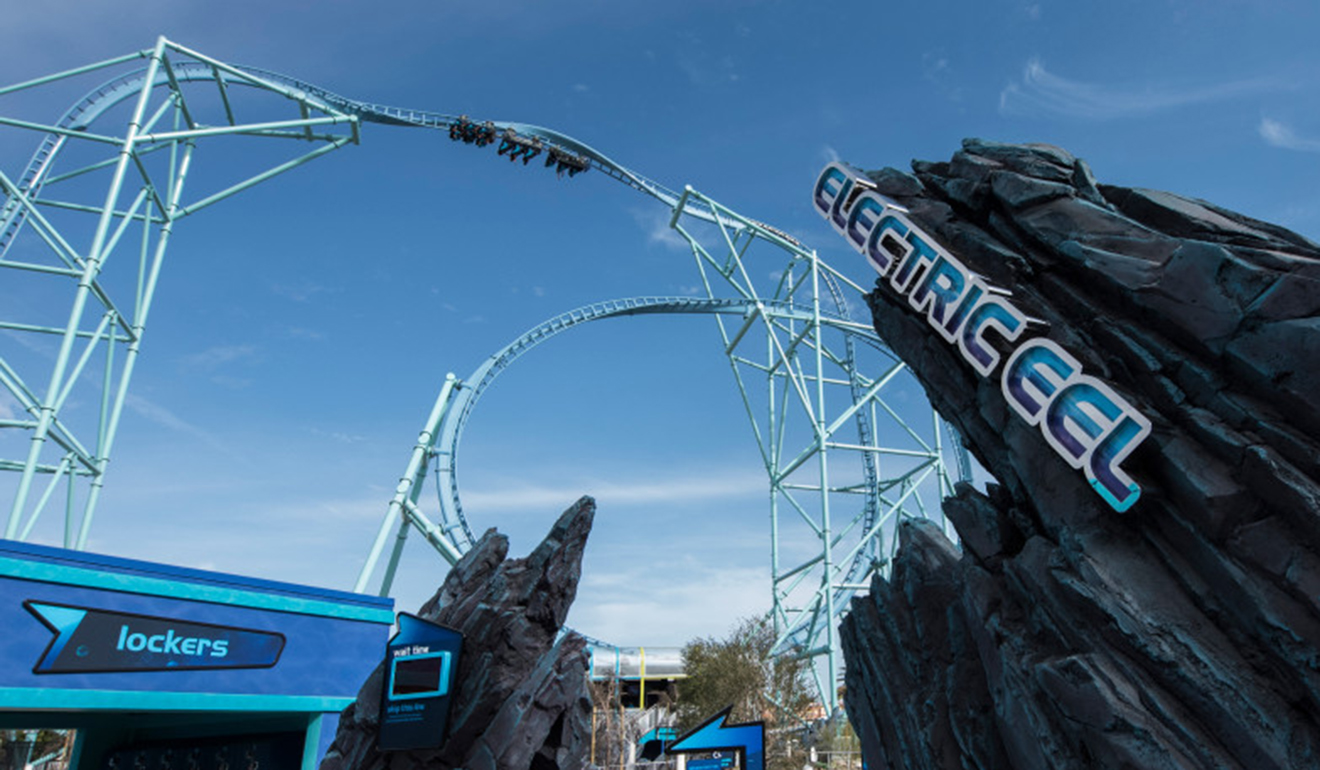 Projects
SeaWorld's Fastest Tallest Coaster
The Electric Eel coaster is the second phase of SeaWorld's new Ocean Explorer attraction, which was completed by Rudolph and Sletten in 2017.
Marketed as the park's fastest, tallest coaster yet, Electric Eel is designed as a combination of loops, twists and a nearly 150-foot-high ascent followed by an inverted roll designed to give riders an upside-down view of Mission Bay. Featuring multiple-launch experiences, Electric Eel propels riders forward and backward as they speed through the ride's station house accelerating to more than 60 miles per hour in seconds.
Complementing the Electric Eel coaster is a hypnotic live eel habitat featuring a collection of moray eels. The eel habitat, located at the edge of the Ocean Explorer realm already part of SeaWorld, features large viewing windows where you can plunge into the world of the eel as they swim and dart through the caves and crevasses of their naturalistic deep-ocean environment.
In March, SDSU students visited the jobsite. Read about it here.