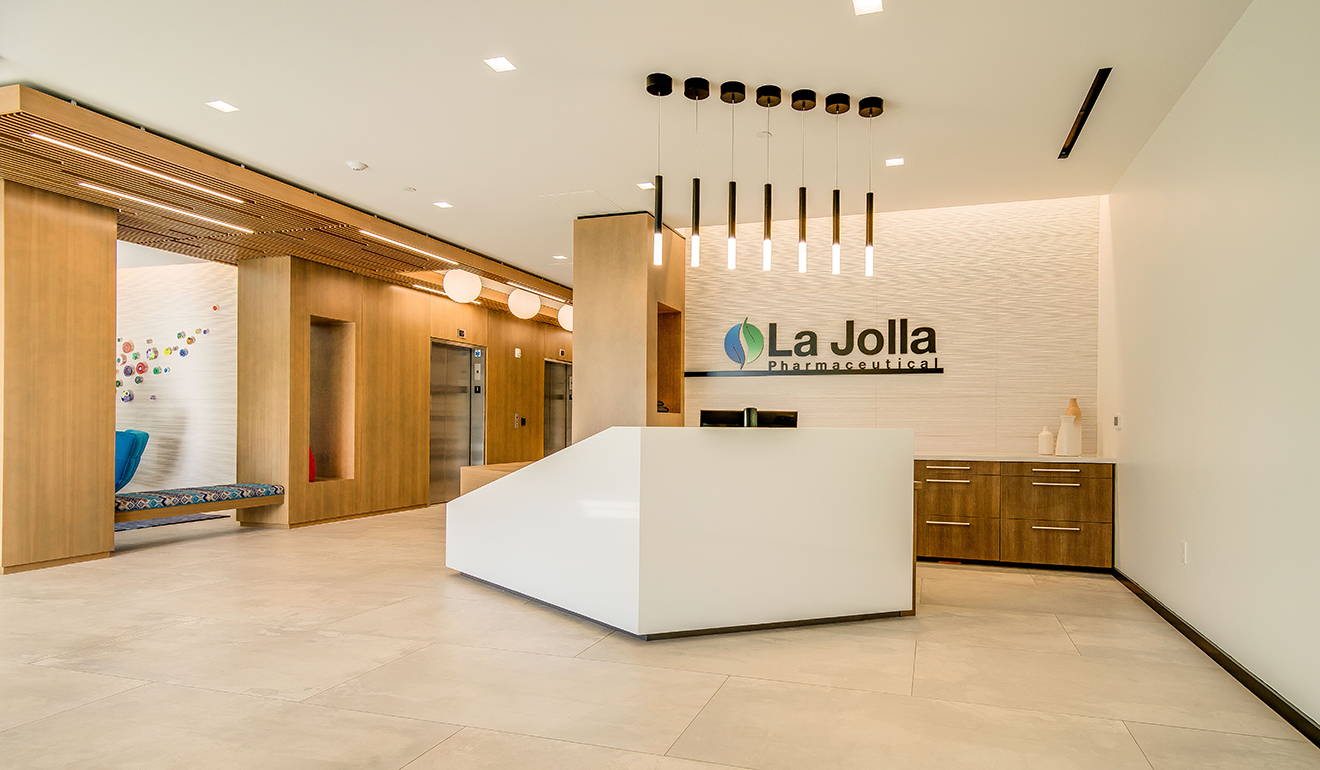 Projects
New HQ Build-Out for La Jolla Pharmaceuticals
The La Jolla Pharmaceutical Project consisted of 55,000sf of high-end creative office space and 25,000sf of chemistry and biology lab space built to NIA, BSL-II and cGMP criteria.
Located in the heart of University Town Center in San Diego, the new headquarter space colocated two facilities under one roof, repositioned an existing building, increased mechanical, electrical, plumbing and fire protection infrastructure, and reused an existing emergency standby generator. The new headquarters accommodates substantial employee headcount, and recreated the lab space to support flexible programs and future investments.
The lab space houses open chemistry lab space outfitted with numerous utilities, including emergency power, compressed air, local LN2 turrets, temperature monitoring ports for propriety and standard chemistry lab equipment. Tissue culture, clean rooms, fermentation rooms, clean and dirty Polymerase chain reaction rooms are surrounded by general labs and cold rooms.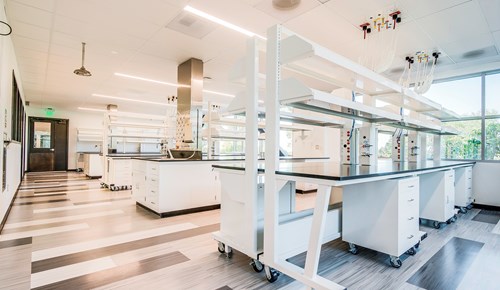 Supporting the lab space and sprinkled on the upper floors is the creative office space. Exercising an open floor plan, state-of-the-art conference rooms, private phone rooms and mini break-out rooms encircle the open office systems. The break rooms are adjacent to the office space and located in areas that capture western, ocean-facing views. On the ground floor and next to the outdoor patio, the large break room doubles as a 300-person multipurpose room.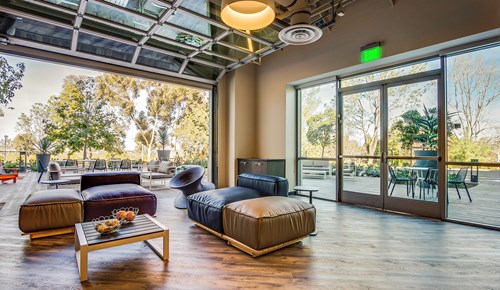 The project team initiated a rapid decision-making process to accommodate the incredibly aggressive project schedule. The successful end result was the culmination of a proactive owner and focused design, engineering and construction team. The team not only met the aggressive schedule, they also completed 2% under the approved budget amount.
A technical project of this size and pace demands industry veterans and proactive communication. By setting the standard that a project of this type and size can be built in such a short amount of time and be completed on time and on budget definitely elevated industry standards.
The primary goal of the project was to give LJPC the facility they need in order to discover, develop and commercialize innovative therapies intended to significantly improve outcomes in patients with life-threatening diseases. The final product exudes a professional environment that welcomes visitors, guarantees occupant safety, engages the surrounding beautiful landscaping and views, and maximizes the current and future research and development.