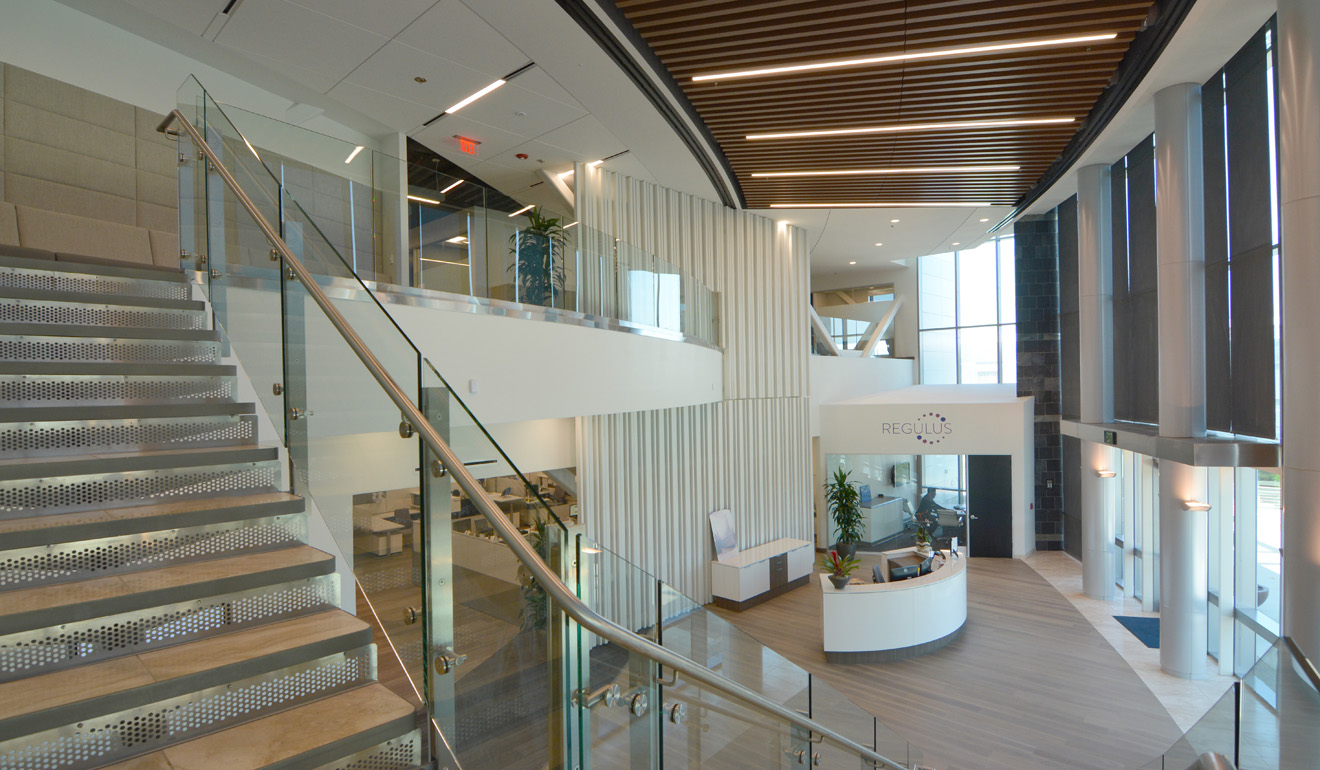 Regulus Therapeutics Office & Lab Renovation
Regulus Therapeutics is a biopharmaceutical company leading the discovery and development of innovative medicines targeting microRNAs. Their therapies are targeted for treatment of fibrosis, metabolism and cardiovascular diseases, cancer, HCV and immune-related diseases.
This project renovated 59,000-square-feet on the first and second floor of an existing occupied building. The renovation included new offices, laboratory spaces, lab support rooms, cold room and other spaces. The work consisted of selective demolition and tenant improvements including glazing, new interior walls, doors, interior window frames & glazing, casework, floor and wall finishes, as well as upgrades to the plumbing, electrical and HVAC.
Building to Meet Your Needs
Rudolph and Sletten's Special Projects Group is designed to serve the needs of smaller projects. The division handles projects such as interior improvements and renovations with the nimbleness of a specialty contractor backed by the extensive resources of our entire company. From the simple hanging of a doorv to the buildout of a new office, our Special Projects Group is designed to meet your needs and exceed your expectations.