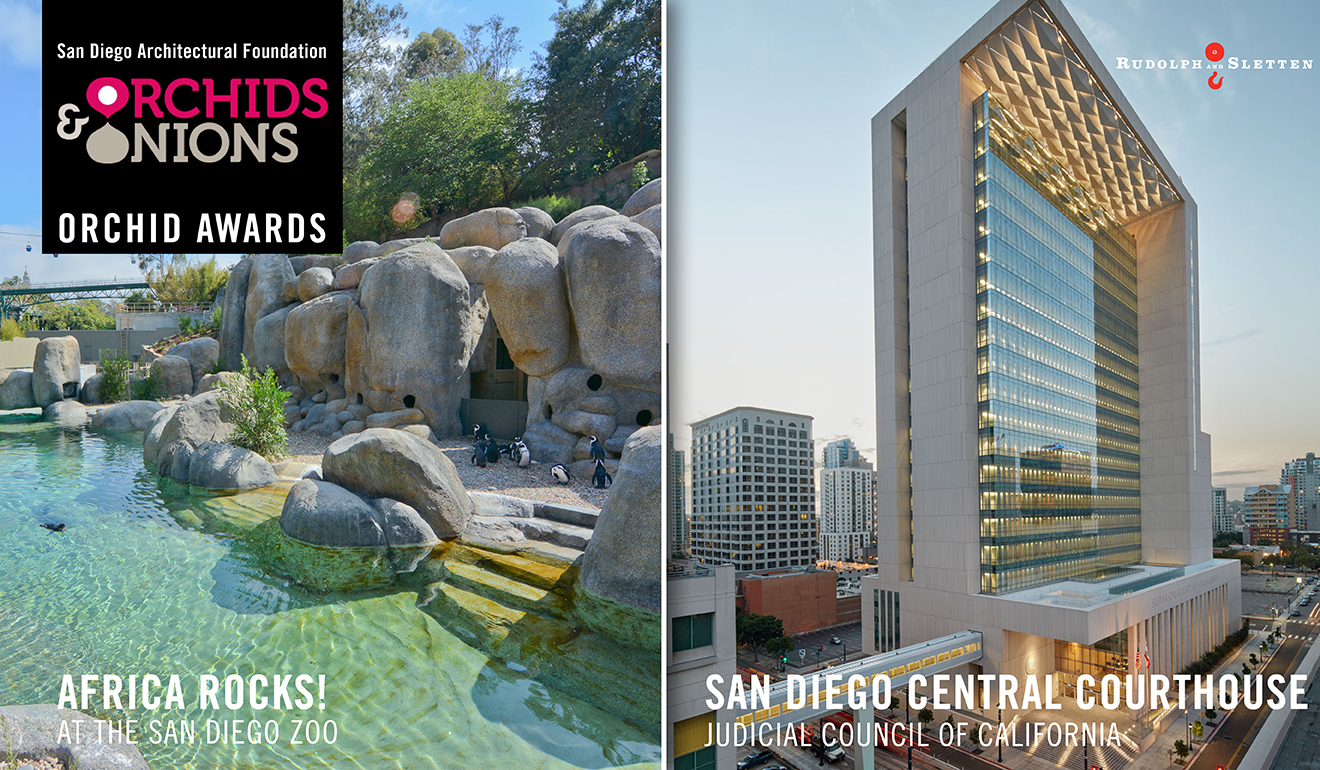 Awards
Projects
2018 San Diego Orchid & Onions Awards
San Diego County's annual Orchids and Onions competition was celebrated Thursday night, October 4th.
Rudolph and Sletten was proud to be part of 2 of the 16 Orchid projects, awarded for examples of great architecture.
Congratulations to our clients, the design teams and our hard-working construction teams on being recognized for their great work!
Africa Rocks! At the San Diego Zoo
Click here to read more
San Diego Central Courthouse
Click here to read more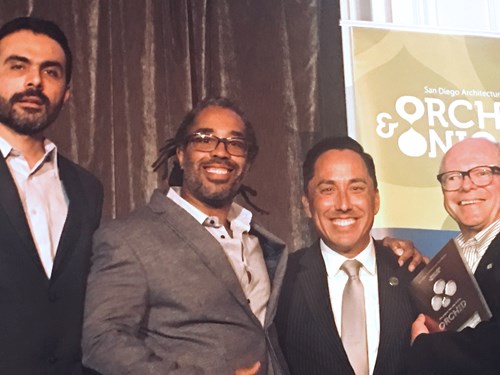 From Left to Right:
Syed Shah, Rudolph and Sletten
Justin Dorsey, Parsons
Todd Gloria, Assembly Member
Clifford Ham, Judicial Council of California