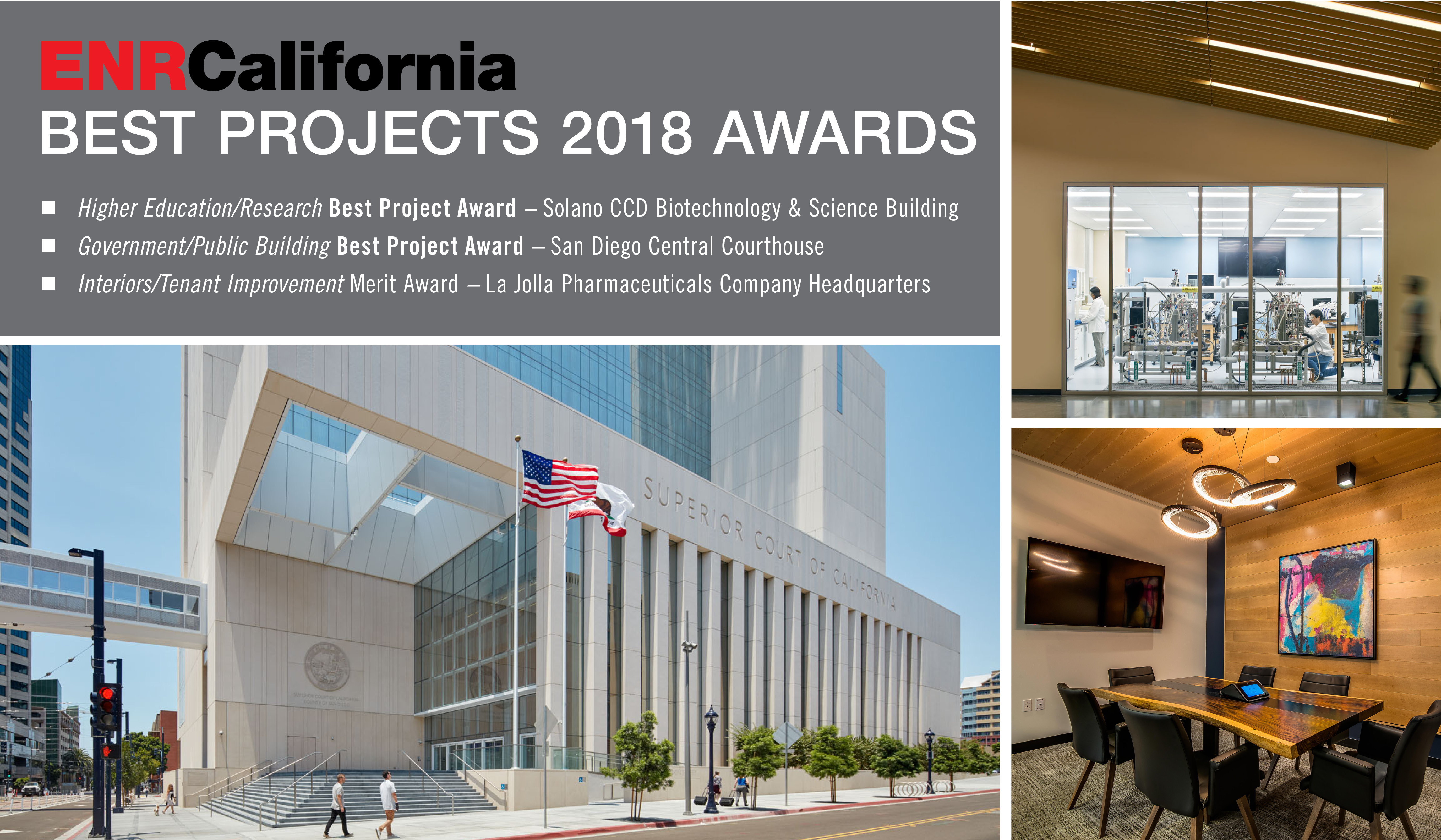 Awards
2018 ENR Best Project Awards
ENR California just announced their 2018  'Best Projects' Award Winners. Judges reviewed more than 100 projects located throughout California and Hawaii. Projects were evaluated on the ability of the project team to overcome challenges, contribution to the industry and community, safety and construction and design quality. Due to the large number of entries, we can only honor a fraction of the projects that are submitted each year.
Three Rudolph and Sletten projects were honored in this year's award selections:
Government/Public Buildings
Best Project, Southern Calif.: San Diego Central Courthouse (click to learn more)
Higher Education-Research
Best Project, Northern Calif.: Solano CCD Biotechnology and Science Building (click to learn more)
Interiors/Tenant Improvement
Award of Merit, Southern Calif.: La Jolla Pharma Company TI Project (click to learn more)
Congratulations to the teams on all honored projects!