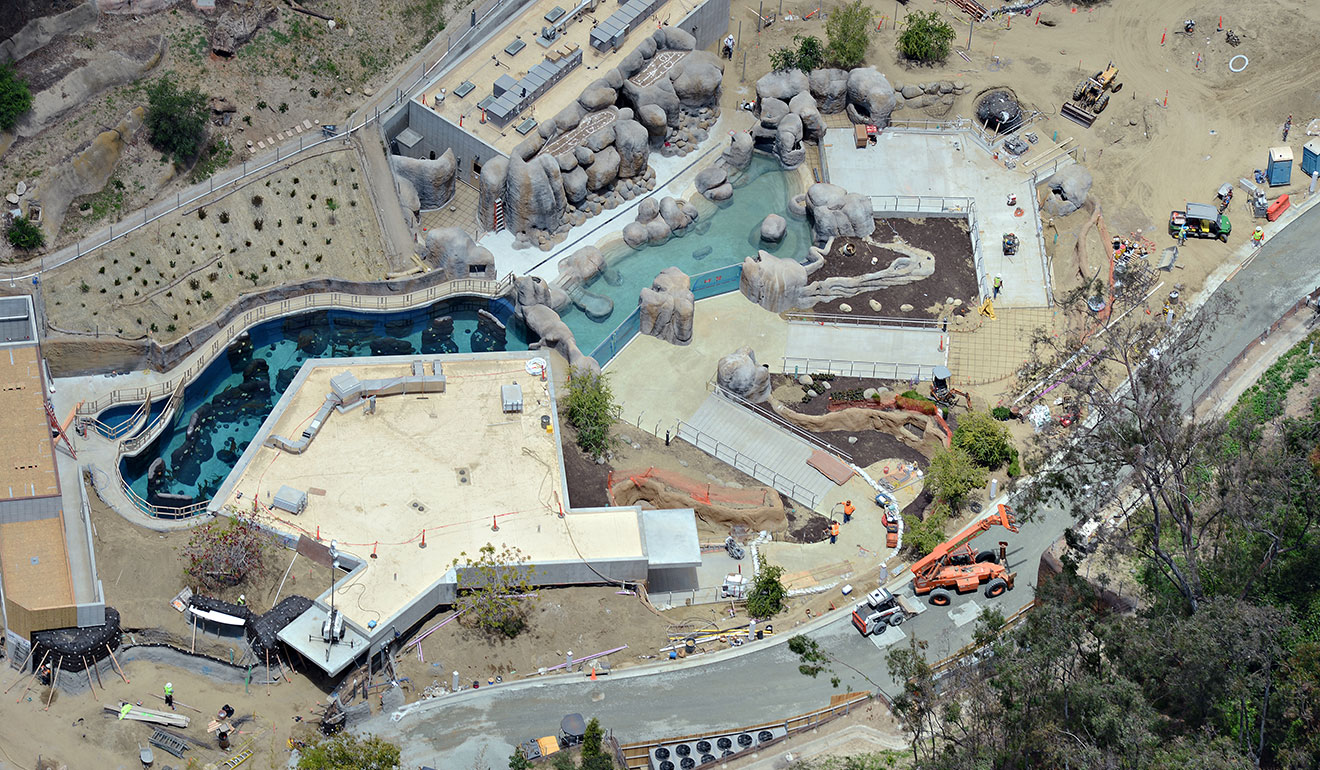 San Diego Zoo's Africa Rocks Exhibit Opens
The Conrad Prebys Africa Rocks exhibit, the largest renovation in San Diego Zoo's history, replaces one of the older areas of the San Diego Zoo, completely reshaping the existing canyon and topography for the larger exhibit spaces as well as ADA compliance. Extensive grading, soil retention, shotcrete theming, and immersive visitor experiences were paramount for this project.
The exhibit will feature many of Africa's most extraordinary and diverse landscapes, providing the animals with habitats that resemble their native homeland. A 100,000-square-foot tensile steel structure encloses a large aviary, with vertical mesh enclosing all other land exhibits. The project is being turned over in phases throughout the summer.
The newly opened area includes a saltwater penguin and shark exhibit that includes multiple above-, at- and below-water level viewing areas. And a 65-foot walk-through waterfall, the Rady Falls, is a prominent feature of the new exhibit. 
Click here for a full article.