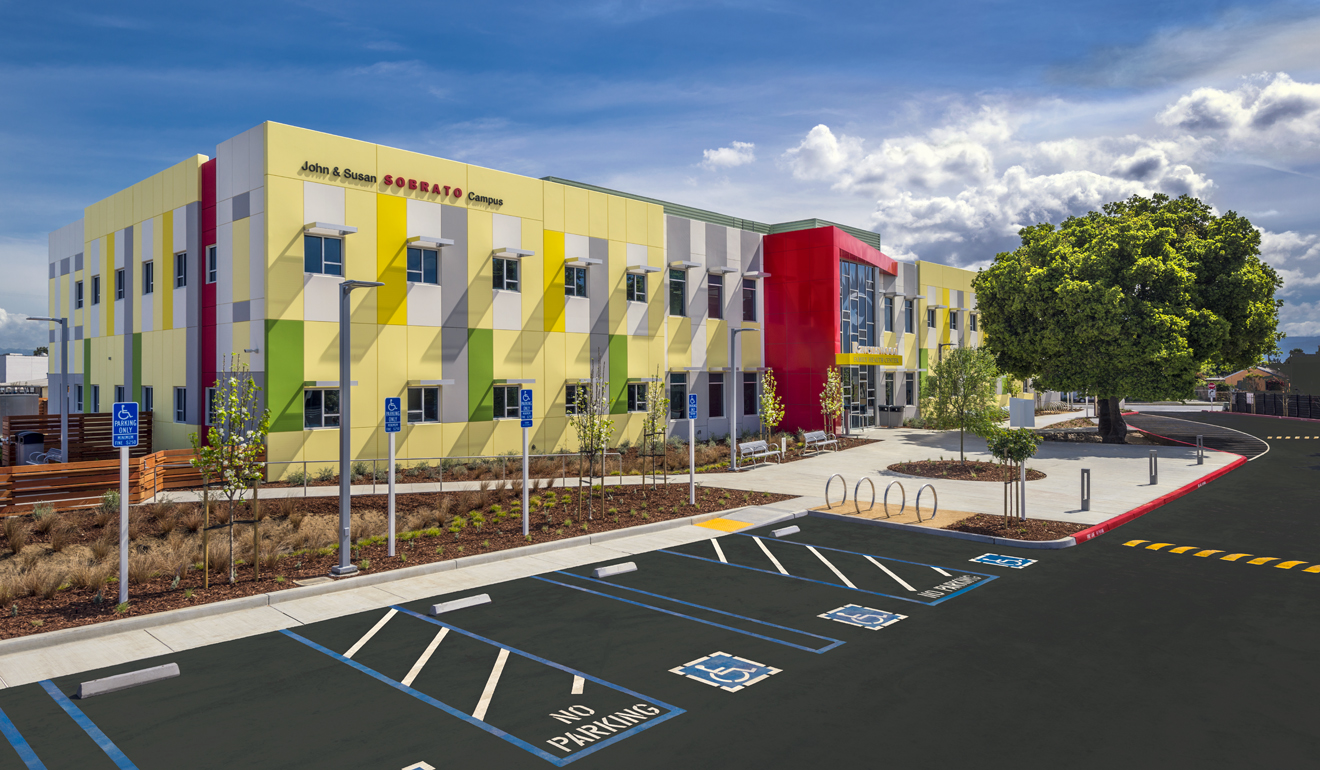 Built For Community - Ravenswood Family Health Center
Ravenswood Family Health Center (FHC), a private not-for-profit corporation, recently opened the doors to their new 2-story multi-specialty clinic in East Palo Alto, California. The 38,000-square-foot building, dubbed the John & Susan Sobrato Campus, will replace the center's current clinic facilities, housed in a modular building a few blocks away.
One-Stop community health clinic
OSHPD 3 medical clinic
60 exam rooms
Easy access to public transportation + for pedestrians
Energy Star building + water wise features
Zero safety incidents during construction

The new facility, designed by INDE Architecture, includes 60 exam rooms, 13 counseling rooms, conference rooms, active team areas and offices, lab and imaging areas, a pharmacy and support spaces. Clinicians will support primary care, mental health, expanded women's health, pediatric dentistry, optometry, healthcare enrollment and health education.
The exterior is constructed from concrete tilt-up panels, an economical and durable construction type chosen in line with the non-profit's budget, which derived its funding through generous capital campaign gifts.
The design and construction of the project also integrate sustainable practices—the project is an Energy Star building. The building's concrete exterior contains recycled material, LED lighting was installed throughout, low flow restroom fixtures, solar panels mounted on the roof, bioswales that treat storm water runoff are integrated into the landscaping and a rain water collection system reuses water for on-site irrigation.
The building's location on Bay Road provides easy access to public transportation. While also accessible by pedestrians, the City of East Palo Alto is improving the street frontage along Bay Road as part of a Federal Grant, which will greatly improve safety.
"We have been so fortunate to have Rudolph and Sletten as our General Contractor. R&S together with their sub-contractors have demonstrated tremendous pride in the quality of their work and have gone beyond the call of duty to meet our timeline within budget. We have had a real partnership and team effort building this facility together," said Luisa Buada, RN, MPH Chief Executive officer.
Improved Patient Experience
Reduced lines and wait times
Reduced need for off-site services
Promoting healthy lifestyles and wellness education
Enhanced healing environment with natural light and contagion reducing features