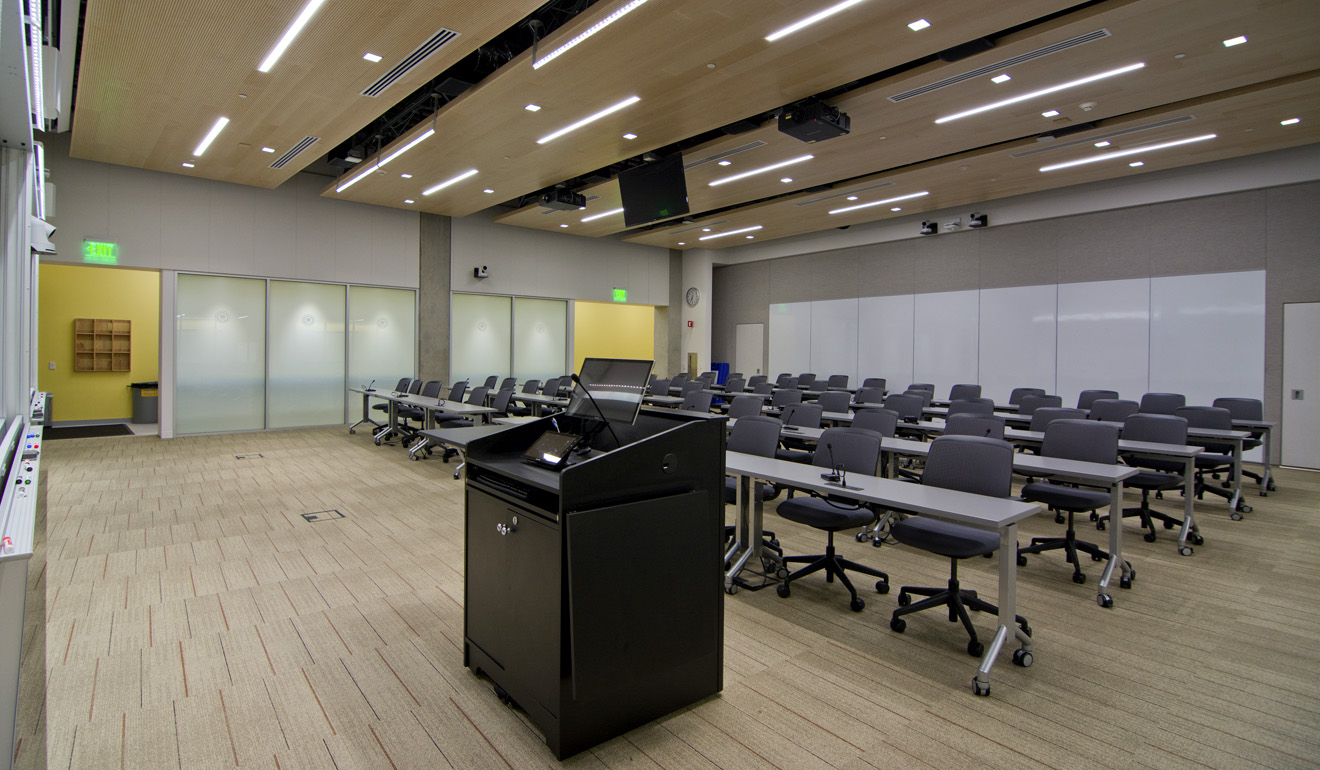 Three UCBerkeley Tenants Underwent Interior Improvements
Three separate University tenants underwent interior improvement projects at the Cal Memorial Stadium facility last year. Project Manager John Abraham was excited to return to working with the client where he started his career; "the ability to pick up where we left off and to work together seamlessly was greatly satisfying."
Designed by STUDIOS Architecture, the projects were originally awarded in summer 2014. However, these interior improvement projects did not begin construction until spring 2015. The delay posed a challenge for the projects, as construction throughout the Bay Area had increased and quality subcontractors were busy on other projects. Despite the change in bidding climate, Rudolph and Sletten's long-standing relationships in the subcontractor community prevented any negative impact on the projects.
With the projects already delayed several months, the construction schedule was accelerated to just six months to complete by fall 2015. Additionally, the University had strict processes governing their cash flow during construction, requiring the projects to be bid out in stages. The additional bid packages required meticulous details to delineate the scopes of work and ensure the project was tracking on schedule.
The hard work paid off. The projects not only completed on schedule, but cost savings were also returned to the University.
3 Separate UC tenants:
Center for Executive Education
Located on the main level, this 2,900-sqaure-foot state-of-the-art meeting space features a flexible configuration including moveable walls and several smaller meeting rooms. Sophisticated audio visual equipment runs from a secure electronics control room.
Goldman School of Public Policy
Featuring sweeping views of the Bay, this 4,725-square-foot fourth floor office space features several open work areas and a full break room overlooking adjacent Maxwell Field.
 
Athletics Operations
660-square-foot open office area and single-walled office for UC Berkeley Athletics staff
Building to Meet Your Needs
Rudolph and Sletten's Special Projects Group is designed to serve the needs of smaller projects. The division handles projects such as interior improvements and renovations with the nimbleness of a specialty contractor backed by the extensive resources of our entire company. From the simple hanging of a door to the buildout of a new office, our Special Projects Group is designed to meet your needs and exceed your expectations.