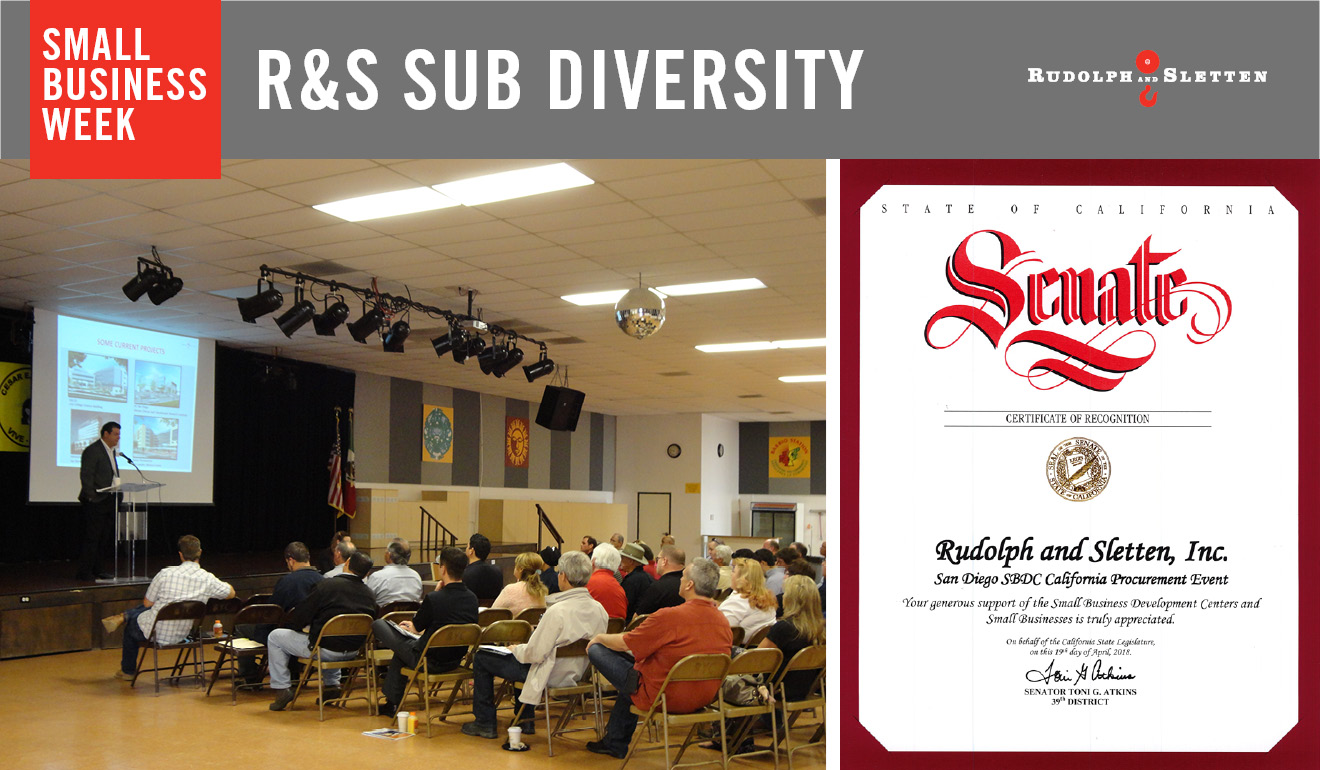 Events
R&S Celebrates SBA National Small Business Week
As with any good Silicon Valley start-up, Rudolph and Sletten started in the family garage and has grown from being a small business to a vital corporation and pacesetter in the highly competitive construction industry. Not only is small business our past, committing to providing fair opportunities for and partnering with Small and Emerging businesses is our present and future.
Our major partners agree, with small and diverse business goals and incentives on CSU system, Hewlett Packard, Kaiser Permanente, Sutter Health, the Department of General Services, and the Judicial Council of California projects, amongst others, fostering relationships with Small Business makes dollars and sense.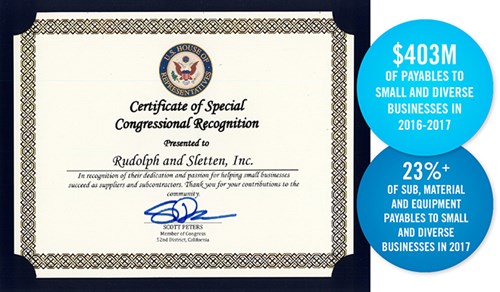 If you're a Small Business and looking for an opportunity, please visit our resource site to request to be added to our list of subcontractors: http://www.rsconstruction.com/subs or find out where we'll be connecting with the community next for an in person conference!
This National SBA small business week and every other week in the year, R&S is proud to be an award winning supporter of growth for the communities in which we work and live. With respect and appreciation from your Small and Diverse Business Advocates at R&S,
- René Olivo, Senior Vice President of Operations- Southern California & Diversity Director
- Marissa Lidyoff, Subcontractor Liaison Manager
- Kent Ricotta, Prequal & Diversity Admin